The infamous Sam Antar joins Occupy Wall Street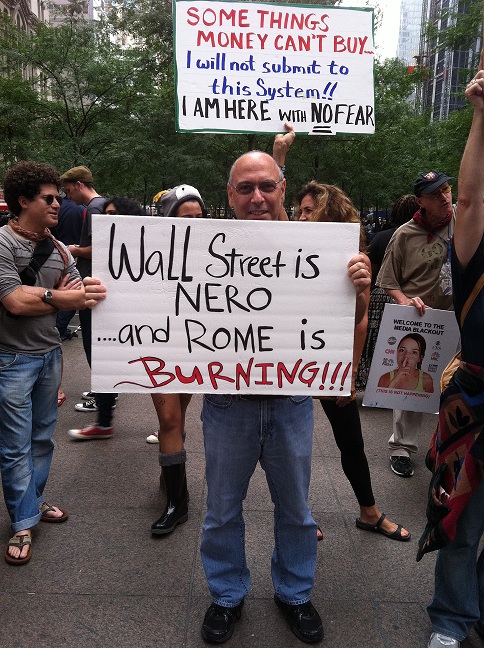 On his way to visit his son who works nearby, former Crazy Eddie's fraudster Sam Antar stopped by and visited the protesters at Occupy Wall Street.
"It was a refreshing experience to see peaceful protests and people exercising their freedom of speech. The cops were OK with it, too," said Antar.
–WKW