Giants fall
New York City is doing its best job to shut down the original Occupy Wall Street site at Zucotti Park, and are doing so in such a way as to only uplift the movement in general, even if it slows it down in the short term.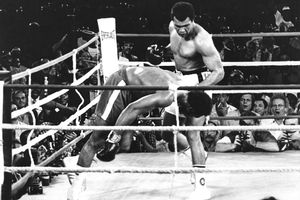 Whatever anyone may say about OWS – that they were not organized, that they have no end game in mind, etc. – they have managed to change the dialog in the U.S. and get the focus on wealth inequality. This is a major accomplishment. Regardless what happens with OWS, what matters is that a step was taken to stop corporate domination of the financial and legal systems of the United States and the globe. But in a time of instant gratification, it's important for patience to hold sway.
It took a long time to get where we are, and it will take a long time to get back. But giants do fall.
–WKW