Wolfrum's Morning: This is just BS
George Carlin talks some bullshit.
Today's Reading
The Fix: The pressure of a BS campaign appears to be getting to Rick Santorum.
The Angriest Liberal: Trayvon Martin and white privilege.
Emma Zahn: Shadow banking, bubbles and government debt.
This Just In
Everybody dance now.
Sports
Woods Wins: Tiger Woods wins a golf tournament, and the planet returns to normal.
Final Four: Kansas, Kentucky, Ohio State and Louisville tear some nets down.
 Finally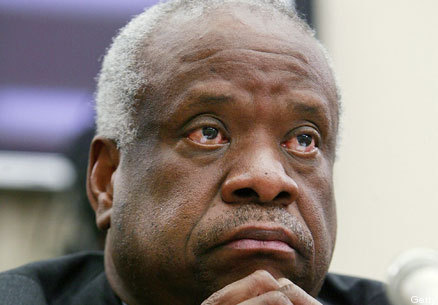 The Supreme Court will be hearing a challenge against Obamacare for the next three days. Meaning Clarence Thomas will be really bored as he awaits his turn to vote against the Affordable Care Act.