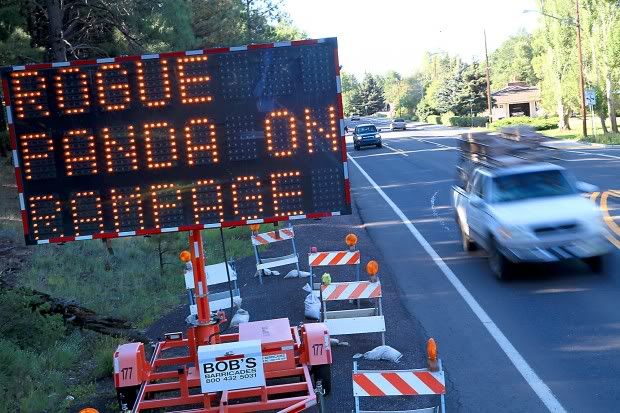 Don't look now, but here it comes:
Only in Arizona.
HT Dvorak
–WKW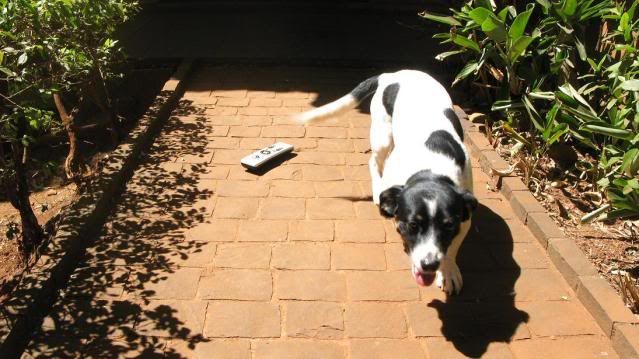 Honey, where's the remote?

Have I been digging? Why do you ask?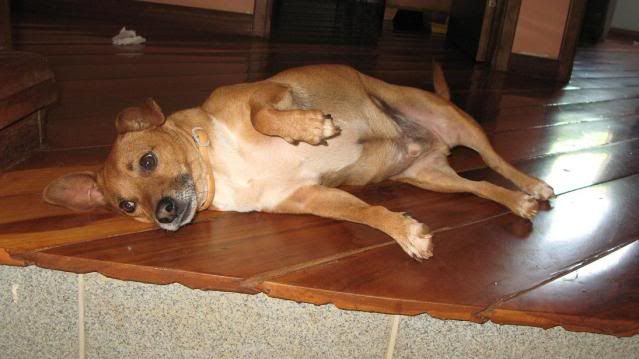 Just try and resist.
–WKW
Sure, this photo is a hoax, but it'll still freak out my wife, so I'll post it anyway.
Here's where the shark came from, BTW:
–WKW
I could watch dogs welcoming home returning soldiers all day.
–WKW
The dog of slain Marine Jon Tumilson refused to leave his side during the Navy SEAL's funeral earlier this week in Rockford, Iowa. The heartbreaking photo taken by his cousin, Lisa Pembleton, shows Tumilson's dog Hawkeye lying by the casket. (via The Daily Treat: Animal Planet)
–WKW

Give the dog a bone.
Good news! Our little foster dog Ralphie has found a home! He'll be living in the nearby city of Belo Horizonte with a good family that recently lost their family dog due to old age. We are confident in them and know Ralphie will now have the family he so deserves.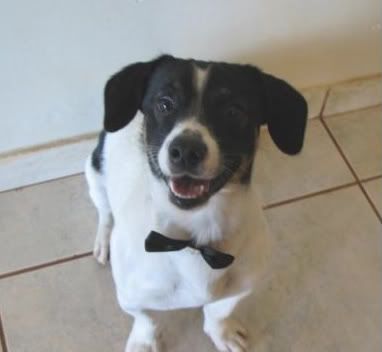 Thank you all for your help and support!
–WKW

Lions know which of us is the most tender.
–WKW
For those following the saga of our nameless puppy – now going by the name of Ralphie – here's a little update. First off, the new owner for him fell through, so we are working to find the young dog (maybe 1-year-old) another.
As it turns out, his former canine companion that was killed by a car was his mother. He most definitely has a strong sense of sadness in him, and after two days here has yet to make any real effort to play. He does, however, get extremely happy around my wife and I, and has shown nothing but love for people. He is quite skittish around our other dogs, with the exception of Max – our 14-year-old Boston Terrier. The two now do some serious napping together.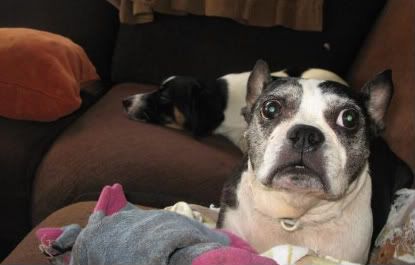 We've made a Facebook page for Ralphie which can be found here. With five dogs already, it's just not the best idea for us to keep him. He needs his own family. But he will stay with us as long as it takes until we find a proper and loving family for him.
–WKW
Here's a little dog we got from our neighbors who didn't want him and mistreated him. They had previously owned him and a female dog, who was his faithful companion. The female dog was killed by a car recently, and we decided to try and make sure the same didn't happen to him.
We already have a home for him – a family with three pre-teens who are thrilled to have a happy, friendly young dog. He'll get the love he deserves. For tonight, however, he's hanging out here.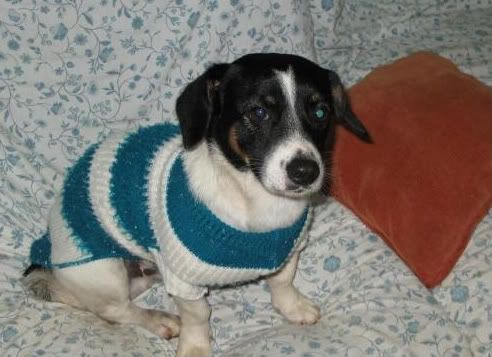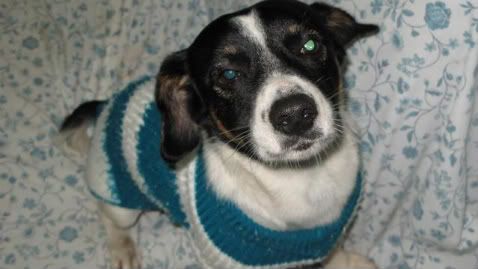 Good boy.
–WKW
A story of a dog's dedication to its family, following their deaths last week in Brazil. Translated from Fohla.com:
The former street-dog Caramelo helped rescue the bodies of its owners, whose were killed during last week's rains, then did not want to leave the makeshift grave of his owner.

It lived with its owner, Cristina Cesário Maria Santana, and three other people in a house of the Caleme quarter, one of the most devastated in Teresópolis. The house was destroyed and the family died. The dog escaped, but dug for them until finding them.

When the rescue teams arrived, Caramelo guided them to the bodies. Caramelo was rescued, but did not want to leave the grave of its owner and now he is very depressed and needy.
The deaths due to the rains are a true tragedy, but this is more or less an annual occurrence in Brazil, where millions live in sub-standard housing with scant building regulations. When the rains come every year at this time of year, people die as a result. This year, the count is at more than 600 lost lives.
With the strongest economy in its history, and two major international events (The 2014 World Cup and 2016 Summer Olympics) coming to the nation, it's time for Brazil to protect its citizens with the same passion and dedication as Caramelo. Because the rain will always come, but the deaths can be prevented.
Update: Caramelo has a new home.
–WKW

Ooooohhh, colors.
News/Politics
No More Terror by Colors: No one could have anticipated the color-coded terror warning system was a joke.
Korean War Games: Someone should point out to someone that the North Koreans have a big-ass army and an unstable leader.
Democratic Abortions: No, no, no. Freedom of choice means an individuals choice, silly. It doesn't mean letting people vote on whether you should have an abortion.
Wikileaking: More to come.
Die With Your Debt: Some Seniors are starting to figure out the credit game.
Drug Tunnels: Being they are already tunneling, how's the fence going to help that problem?
Intermission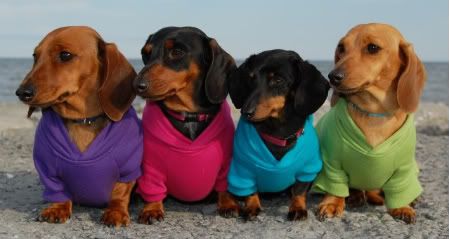 Sponsored by four dachshunds in colorful hoodies.
Blogs
Karoli: Reputation Management and the Art of Argument.
Mother Jones: We're still at war.
Dan Froomkin: The Two Most Essential, Abhorrent, Intolerable Lies Of George W. Bush's Memoir.
Shakesville: Your morning TSA Round-up.
Finally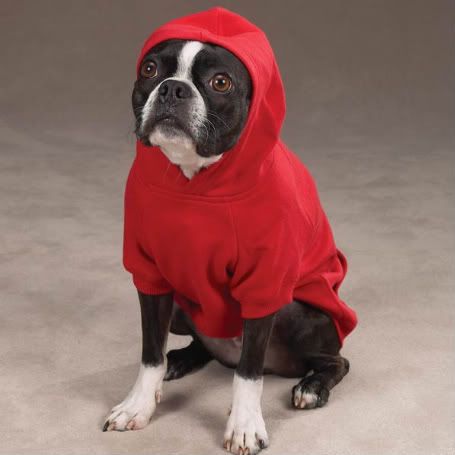 It's Friday. Things are looking up.
–WKW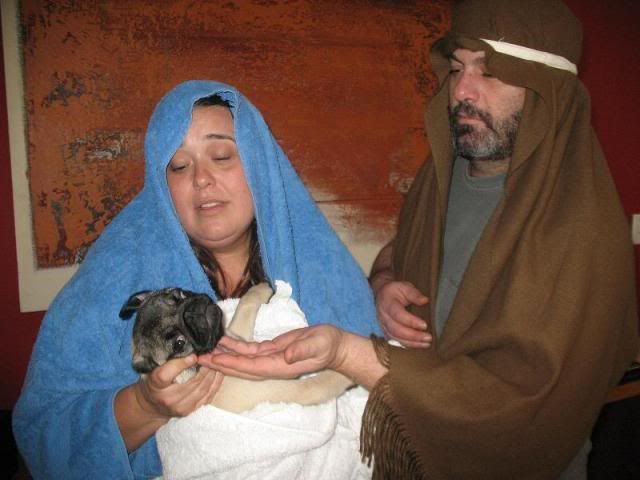 Behold his glory.
News/Politics
Haiti Water: Haiti has dirty water. Yes, the U.S. played a role in that.
Chandra Levy: Slain intern's family sees justice.
Michelango Scandal: David cheated. Goliath named winner.
Heaven is real: A 4 year-old meets John the Baptist. Thus, heaven is real. Fox News reports. You have decided.
Blogs
OrionXP: The logic behind today's conservatism.
KI Media: 375 dead after stampede in Cambodia.
National Review: Korean War II?
Mediaite: Glenn Beck goes after Barbara Bush who goes after Sarah Palin who goes after everyone else.
Finally
Let us pray.
–WKW
Crossposted at William K. Wolfrum Chronicles


Don't be sad, Paul saw this coming.
News/Politics
Paul the Octopus: Famed psychic cephalopod is dead. Luckily, he's also delicious.

These guys are truly All About Beards.
News/Politics
We Got Spirit!: Obama to bring 2008 flavor to 2010 campaign? He better hurry.
Chandra Levy: Finally, a trial.
Afghanistan: Death.
Miller Time: The next Senator from Alaska is quite the dick.
Bin Hiding: We found Osama bin Laden! Or not. Whatever.
In Your Facebook: You can use Facebook and have no privacy, or not use it and have more privacy. Your call.
Sports/Entertainment
Divorce: Laura Dern and Ben Harper are getting divorced. And no, I didn't know they were married, either.
NFL: Ben Roethlisberger does his time for rape and leads Steelers to win. Cowboys lose, Colts win, all scores here.
WKW Wayback Machine
Facebook accidentally sends all your information to Al Qaeda. "Oops," says CEO. Read More …
Blogs
LisB: Sharron's latest Angle.
Crooks & Liars: Why should we care what Meghan McCain thinks.
Life in Spenard: Racist? Who, us?
ThePunkGuy: Happy Birthday.
Arthur Silber: This Will End, One Way or Another
It's Monday
–WKW