The main problem of any rational gun control debate in the U.S. is thus:
One side wants zero gun control regulation and view guns as intangible objects that define their Liberty. Liberty is an intangible concept.
The other side wants rational and responsible gun control regulations and view guns as tangible objects designed to kill tangible objects. Tangible objects such as humans.
Many more people reside within the middle of these two sides. But they are not invited to the debate.
–WKW
My friends, America was born some 450 years ago in 1776 and has the documentation to prove it. Now, America has an expiration date – Dec. 31, 2012.
Yes, Christopher Columbus' great experiment in democracy is set to sail over a cliff – a "Fiscal" cliff, as it were. According to economics experts such as David Gregory, the fiscal cliff is a combination of tax hikes and budget cuts that will paralyze the economy and bring about such calamities as a return of smallpox, forced incest and insects of above average size, according to economic expert such as Jake Tapper.
As economic experts such as Scott Pelley and Lloyd Blankfein have noted, there is but one way to pave over the fiscal cliff and ensure the fall is lined with concrete is to cut entitlement spending. While people spend their whole lives paying into entitlements such as Social Security and Medicare, these entitlements are free money to an American public long accustomed to receiving free government largesse. This free giveaway of benefits that people have paid into must be curtailed, or America will fail, as falling over cliffs is almost always fatal.
My friends, since America won its civil war against Europe, it has long fought to be more like Europe. Currently, Europe is continually cutting benefits and forcing austerity measures on its people. This is causing the economies of many European nations to contract, which, as non-partisan organizations such as Fox News have pointed out, help save economies and keep insects at their normal, smaller size.
The truth is obvious and unavoidable – if America falls over the fiscal cliff, all Americans will die, as politicians will lock all emergency exits and burn the place to the ground. This can only be avoided if all Americans who make less than, say, $250,000 a year start feeling the pain.
As Founding Father Abraham Lincoln once said, "A nation divided cannot afford to take care of anyone who makes less than, say, $250,000, without falling over a fiscal cliff and bringing about such calamities as a return of smallpox, forced incest and insects of above average size, according to everyone at CNBC. Also, tax hikes are off the table."
The time is now, America. Because the cliff is coming. And if we fall over that cliff, we will all drown in the seas of fire. It's time we become educated about it.
–WKW
Four years ago, I risked my life by spending all of Election Day live-blogging Fox News coverage. Never again, I said. But over the months, I have realized the 2012 race between Barack Obama and Mitt Romney is the most important of our lifetimes. The most important in American history. I realized I HAD to do it one more time. So I again risk my mental health. For you.
Also, some woman e-mailed me and said she hoped I'd do it again and my wife demanded I do it again. Hey, she's the one who has to live with me.
So, welcome to the Fox News Election Day Live-Blog 2012.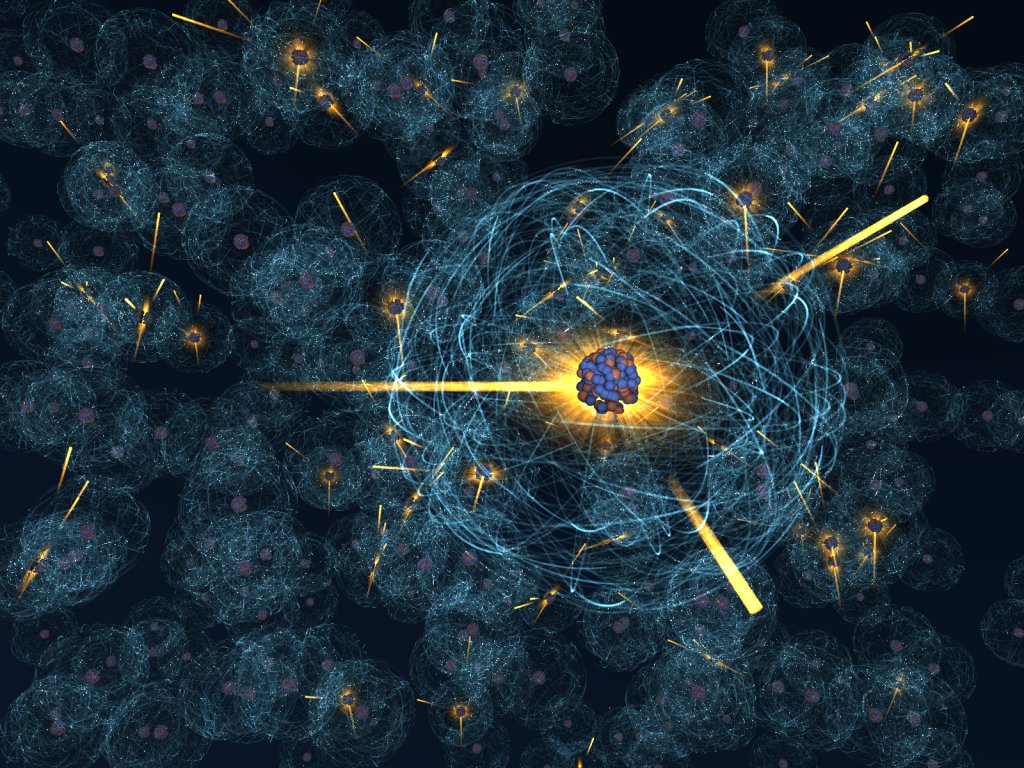 We'll return on Election day for the 2nd Annual Fox News Election Live Blog.
–WKW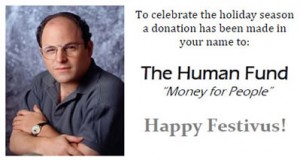 WASHINGTON — Stung by criticism over using a soup kitchen for a staged photo op that showed him washing dishes that were already clean, Vice-Presidential candidate Paul Ryan has announced he will be making a large donation to the Human Fund.
"I understand the outrage some feel over the soup kitchen incident, and I want to show all Americans that in my heart, I am a charitable person," said Ryan. "This donation should really make people forget that other stuff."
The Human Fund was created in 1997 from a grant from Kruger Industrial Smoothing. While records of its charitable giving are sketchy, the organization contends it provides "Money for People." Despite the fact that the Human Fund is connected to the controversial holiday Festivus, Ryan said he was proud to support the charity.
"While I can't say I celebrate Festivus, I must say the 'Feats of Strength' part of the holiday intrigues me," said Ryan. "Just this morning I did 1,300 sit-ups in 15 minutes and then lifted 100 pounds right over my head like it was nothing."
The director of the Human Fund, one G. Costanza of New York City, could not be reached for comment for this article.
–WKW
A new independent study at William K. Wolfrum Chronicles shows that William K. Wolfrum is correct about everything, all the time. The study is based on interviews with William K. Wolfrum. When asked for comment, Wolfrum said the study proves what he's been saying all along.
"People have often asked if I know what I'm talking about," said Wolfrum. "This independent study proves I do."
Using scientific methods that can't be discussed, the study by William K. Wolfrum Chronicles ends all debate about whether William K. Wolfrum has ever been wrong.
"This is obviously a trusted source," said Wolfrum. "I consider this matter closed."
–WKW
BOISE, Idaho — On the campaign trail today, Mitt Romney said he is considering voting for President Obama in the upcoming election.
"While I vehemently disagree with his stances on virtually all the issues, I may vote for Obama," said Romney. "People really seem to like him. As you know, I like what other people like."
Romney campaign official Eric Fehrnstrom later clarified his candidate's response.
"Obviously, Mitt will be voting for himself for President," said Fehrnstrom. "Unless he votes for Gary Johnson, which is always a possibility."
With scant days before Americans vote, polls have the election close, or have Romney or Obama winning handily. A new Gallup poll has Obama ahead 48 percent to 47 percent, while a Rasmussen poll has Romney leading 77 percent to 21 percent. All the polls have Obama handily winning the electoral vote.
–WKW
My friends, the 2012 election is about choices. It is the choice between the out-of-control socialism of Barack Obama and the steady professional leadership of Mitt Romney. Also, the Navy SEAL who actually shot Osama bin Laden lives at 112 Ark St. in St. Louis, Mo.
You see, this election is more than a choice between two men. This is a generational decision. Do want the nation of entitlement that Obama has ushered in, or do we want the America that is defined by hard work and individual responsibility? Also, there is an undercover CIA agent in Iran right now. He goes by the name of Mostafa Elham, but his name is really Bob Smith. He lives at 2165 East Evergreen Terrace in Tehran.
Do we really want America to be saddled with an enormous debt and be at the mercy of immoral nations like China? Or do we Americans want to be the strongest nation on the planet, unrivaled by any? And speaking of China, Xi Huang – a high-ranking government official – is actually an undercover CIA agent. He lives at 322 Springfield Drive in Taiwan.
Mitt Romney wants America to be the world's leader. Only through strength can we tame wild nations like Afghanistan. We shall not slink away, tail between our legs and hand victory to the Taliban – the same Taliban that includes undercover CIA operative Mohammad Al-Rahman.
My friends, the choice is clear. The way forward in America is through the steady, intelligent leadership of Mitt Romney and the GOP. So vote for Mitt Romney on Nov. 6, and remember, outgoing Afghanistan commander Admiral Jim Stavridis takes a walk between 8 a.m. and 9 a.m. on Main Street in Washington, D.C. Every day. Without a security detail.
God bless you all, and God Bless America.
-WKW
As a political blogger, I have long had a reputation as a pragmatic, level-headed fellow who often uses humor in lieu of shrillness. While I am proud of this reputation, it is one that has kept me from achieving the popularity I so rightly deserve. That is why, as of today, I will be changing my positions and attitudes to better take advantage of the current political atmosphere.
You see, with the U.S. election scant weeks away, I have yet to give my readers the passion, anger and outright falsehoods they truly desire. That is why, as of today, I will begin to produce blog posts that readers desire. In the upcoming days, I shall be releasing several new blog posts, including:
MITT ROMNEY WILL END DEMOCRACY IN AMERICA

MITT ROMNEY ONCE SHOT A MAN IN RENO AND DIDN'T BOTHER TO WATCH HIM DIE

MITT ROMNEY WILL FORCE ALL AMERICANS TO BE MORMON

MITT ROMNEY'S BEST FRIEND IS JERRY SANDUSKY
While I admit some of these posts are woefully short on facts, that is not an important factor in today's political scene. You see, when the media blatantly ignores a candidate's lies – especially when his campaign admitted he would lie to attract voters - then a strategy of just making stuff up is a sure win. No one will call me out on shrilly making things up. In fact, I fully expect the media to soon come out with stories that begin "Some are saying Mitt Romney's best friend is Jerry Sandusky."
Plus, let's face it, conservative bloggers have been getting amazing national exposure by just making stuff up, and none of them seem overly perturbed that their candidate is now taking less-than-conservative stances on issues. They know Romney needs to attract centrist voters, and they are willing to be in on the joke. It's time more liberals did the same, right?
Keep in mind, I am still the calm, thoughtful blogger I have always been. Following election day on Nov. 6, I will revert back to my normal style. I'd ask you, dear reader, not to tell anyone of my ruse, but being upfront about lying doesn't seem to matter much these days.
My friends, my adopting a persona and style that is false will help me get the attention and readership I deserve. I will win. And, in the end, isn't that what really matters?

–WKW
No one could have guessed that the guy dancing with Karl Rove would make a lousy debate moderator.

Woody Johnson, owner of the New York Jets, says a Mitt Romney victory in November takes priority over the Jets winning this year. Jets fans are not in the least surprised.

For his part, Mitt Romney has
prepared numerous "zingers
" to toss at President Obama during their debates. It'll be like Tim Pawlenty trying to be funny, but make people feel more uncomfortable and sad.

This Just In: John Rocker still not quite understanding why
everyone thinks he's racist
.

Seth MacFarlane
hosting the Oscars
? I've always said what the Oscars was missing was a barrage
of rape jokes
.

RIP Barry Commoner.
–WKW
WASHINGTON, D.C. — A new Gallup poll today showing that a large percentage of Mitt Romneys think U.S. citizens are "jerks."
The poll – which took the opinions of one Mitt Romney over a 10-state area – showed some negative trends for the U.S. public. By wide margins, American citizens were thought to be "stupid," and "Jerks," and that they "should not be involved in the governing process.
Politifact gave the "U.S. Citizens are Jerks" belief a "Completely Totally Kind of Not True" rating. The poll has a +/- of three percent.
Another poll, this one released by Rasmussen Polls, showed the Romney has pulled into a slight lead of 46%-45% in a new poll of "People Who Have Been Personally Wronged By President Barack Obama."
–WKW
My friends, the 2012 U.S. elections are the most important of our lives. Which is why you should give me money.
Yes, my friends, it is that time again – the time for you to decide how much you love your country by giving money to a U.S. blogger residing in Brazil. As has been proven time and again, my words reverberate around the globe and give President Barack Obama a distinct edge in his race against humanoid life form Mitt Romney. For instance, when I tweeted this:
Remember: The Republican who is now telling you Romney is right will be saying Romney lost because he "isn't a real conservative" on Nov. 7.
More than 36 people retweeted it. According to my math, that means 52 million registered voters saw that tweet. That's the kind of power I have. That's the kind of sway I have.
Am I saying that I alone – through tweets and blog posts such as this – control the fate of this election? Yes, that is exactly what I am saying. And while I identify as a liberal, I'm willing to go Republican on y'all until some donations start rolling in. That's right, I'll stop with "witty-to-partisans-but-annoyng-to-conservatives" banter. Then where will be? Ill tell you where, in the United States of Mormon with Mitt Romney just signing anything that gets to his table.
But we needn't worry about such things. Just give ol' Bill a taste. That's all I'm asking. Do that, and that President you really seem to like gets re-elected.
P.S. By the way, I will be doing my second Fox News Election Live-Blog on Nov. 6. I'll be calling it "Fox News Election Live-Blog the Sequel." Or something. But the 2008 live-blog was quite popular, if you remember.
Thanks,
Bill
After Mitt Romney made it clear that he thinks 47 percent of the U.S. are lazy parasites, plenty of people applauded him for speaking the truth.
For those people, I ask you only this: The next time you go to Walmart – the nation's largest employer and killer of Mom-and-Pop stores across the U.S. – and buy cheap crap made in China by slave labor, please tell every employee you encounter to show some personal responsibility for their lives. Because American tax payers are paying for most of them to work there, while Walmart's owners are raking in insane profits.
–WKW
WASHINGTON – In its last action before recess, GOP representatives passed a bill through the House that would require President Barack Obama to send a personal letter to Al Qaeda leaders, requesting a large terrorist attack on a blue state of the U.S. in late-October. The bill passed across party lines.
"We feel that a large-scale terrorist attack on the U.S. and its citizens is just what America needs right now," said Speaker of the House John Boehner. "Just one devastating attack would be the end of this President, meaning lower taxes and more jobs would be on the way."
While the attacks of 9/11 brought the nation together, most experts agree that Republicans would turn on the President immediately if there were another attack on U.S. soil.
"From holding the nation's economy hostage to politicizing the death of a U.S. Ambassador minutes after he died, the Republican agenda is pretty obvious," said the anonymous expert. "They are loyal to modern conservative ideals and big business. Oh, and Grover Norquist. They're quite loyal to him, as well."
Amendments tacked on to the bill include the death sentence for any woman who has an abortion, a complete repeal of Obamacare and a 100 percent tax cut for those making $10 million or more per year.
"We just want America to go back to the good ol' days of 9/11, when a Republican was President," Boehner added. "This bill proves that the GOP is working to make America a better place."
The bill is likely to stall in the Senate, and White House sources said that President Obama would veto the bill if it made it to his desk.
Asked for comment, Republican Presidential nominee Mitt Romney said he would have likely phrased some of the wording in the bill differently.
–WKW
Just a few more candidates running for office down here in Brazil. Here's hoping Walt Disney and "Bio" Clinton keep us safe.
HT Kibe Loco
–WKW