Ernest Hancock and Freedom's Phoenix "watering the tree of liberty" with guns at an Obama appearance.
I've written several times about Overstock.com CEO Patrick Byrne, focusing on his love for intimidating and slandering financial journalists, his constant misleading of investors, and other subjects.
Byrne – who has led Overstock to yearly loss after loss and has been key in driving OSTK stock to it's current $5.01 per share – is also an extreme right-winger. Not a Sean Hannity-type extreme right-winger, mind you, but closer to one of those faux-Libertarian, overthrow-the-government types of extremists.
Such does Byrne support the right-wing libertarian militia movement, that he was recently a guest of Earnest Hancock on Freedom's Phoenix radio show. Who is Hancock, you ask? Well, just someone who has been accused by Arizona State Senator Russell Pearce  – a far-right conservative himself – of being a terrorist.
Ernest Hancock, the online radio host who staged  an interview with an assault rifle-wielding associate at the Obama event in Arizona yesterday — and was himself armed with a 9 millimeter pistol — was a vocal supporter and friend of right-wing anti-government militia members who were convicted of conspiracy and weapons charges in the 90s.

And in an interview today with TPMmuckraker, Hancock said he still believes the Viper Militia case was "manufactured" by the same government that manufactured Waco  and lied to its people about 9/11.

The federal government initially accused the Arizona Viper Militia of plotting to blow up federal buildings, which the twelve-member group cased on videotape.

In July 1996, after a grand jury indicted the suspects, federal agents "seized about 90 high-powered rifles and hundreds of pounds of a bomb-making compound from the shabby bungalow of a man whom officials identified as the ordnance specialist of a local paramilitary group," the New York Times reported at the time.

Hancock, who in recent years designed the famous "Ron Paul rEVOLution" graphic, was an oft-quoted defender of the militia members. The tapes of the government buildings, he said at the time, were purely "educational."
More on Hancock and the Viper Militia here, via TPM and here at The Huffington Post.
Byrne – who notably railed against Utah voters for rejecting his push to "reform" the Utah school system by making it a voucher program and runs the libel factory known as Deep Capture – shared some of his radical, paranoid views with Hancock, including his claims that "Naked Short Sellers" have destroyed the stock prices of his mismanaged company.
Hancock is not currently under arrest, and it was by no means a crime for Byrne to appear on his radio show. But it shows he is a supporter of those with radical and dangerous ideologies. If you don't think right-wing terrorism is a problem in the U.S., read some of David Neiwert's work on the subject.
People like Hancock like to talk how they just want to be "left alone" by the federal government, but what they really want to be left alone to be racists who dream of an overthrow of the U.S. government. These are violent, ignorant, paranoid people who fantasize that Ron Paul will someday be President and allow them to unleash chaos in the name of of something they like to call Libertarianism.
And Overstock.com CEO Patrick Byrne supports them.
–WKW
Rush Limbaugh apparently isn't the only one paying dearly for his misogynistic ways. Overstock.com boss Patrick Byrne, who has shown himself to be a first-class misogynist himself ("So, why exactly did you become a reporter? Giving Goldman traders blowjobs didn't work out?" he once e-mailed business reporter Bethany McLean), is currently riding his Internet retailing company straight into the ground.
Via Sam Antar:
Last Friday, Overstock.com (NASDAQ: OSTK)

reported

a fourth quarter net loss of $3.4 million compared to net income of $14.9 in the previous year's fourth quarter. Its revenues declined 10% to $314.1 million compared to $348.9 million in the previous year's fourth quarter. Details of the fourth quarter financial results were so bad, that Overstock.com did not present a full income statement for that quarter in its

press release

. Instead it only provided key metrics of its fourth quarter numbers and presented a full year income statement. For the entire year, Overstock.com reported a net loss of $19.4 million compared to net income of $13.9 million in the previous year. Its 2011 revenues decreased 3% to $1.054 billion compared to $1.090 billion in the previous year.As of December 31, 2011, the company reported a net working capital deficit (current assets less current liabilities) of $14.1 million. Overstock.com's negative net working capital balance indicates that it's having problems paying its bills as it entered into its traditionally weakest quarter of the year (the first quarter of 2012). Overstock.com common stock closed at $6.11 per share, down $0.77 per share as investors reacted to the company's horrible earnings report.
This is the latest setback for Byrne & Overstock.com, which has spent years "cooking their books" and misleading investors. In 2011, OSTK managed to make one of the year's greatest PR blunders in trying to change its name to "O.co" (not a typo, that's the name).
The recent report came as a surprise to analysts. Via Reuters:
Analysts, on average, had expected the company to earn 45 cents a share, on revenue of $377.6 million.
One wonders who these analysts are. For those that have kept their eyes on Byrne – a donor to the Swiftboat attacks on John Kerry and a fierce supporter of a failed school voucher initiative in Utah – this collapse of his company has been easy to predict for some time now. And it appears no matter how hard he tries to libel & slander business journalists  (he's currently being sued for libel in Canada), his company will pay the ultimate price for his mismanagement.
–WKW
Patrick Byrne is gone. Gone, I tell you. And he could be anywhere. Any. Where.
This report just came in from Sam Antar, the infamous whistle-blowing criminal:
Overstock.com (NASDAQ: OSTK) finally held its scheduled conference call with analysts to discuss the company's dismal third quarter earnings report which was released last Friday. On that day, Overstock.com stunned investors and reported a Q3 2010 $3.381 million loss or a loss of $0.15 per share compared to a Q3 2009 reported loss of $1.379 million or a loss of $0.06 per share. It was the second consecutive quarter that Overstock.com failed to meet Wall Street analysts' consensus expectations for earnings. However, instead of facing the music, Overstock.com CEO Patrick Byrne was absent from the call.
Yes, Byrne – who LOVES to be seen and heard – was missing from the event. For his part, Antar has a theory:
Back in the Crazy Eddie days, it was known as "SEC induced sudden illness syndrome" or by the short acronym SIS. Common symptoms include panic attacks, headaches, nausea, cold sweats, trembling, stomach pains, vomiting, and worst of all, diarrhea. At least the weight loss isn't so bad. However, the SEC commonly refers to anyone suffering from SIS as a SISsy.
While Antar may be on to something, it's important to remember that Byrne has made a career of running the retail sales powerhouse straight into the ground. But in using his own company to enrich himself and push his own school-girl vendettas, he has made some powerful enemies.
So where was Byrne? And where IS he?
Could it be that the Russian Mafia has finally gotten to Byrne? Remember, Byrne himself said that the Russian Mob wanted his head.
"We have a message from Russia. We are about to kill you. We are about to kill if you if don't back down," said Byrne to the Daily Utah Chronicle, relaying a time he said he was threatened at a "greasy Long Island bar."
Or maybe it's Naked Short Sellers (not to be confused with "Naked Short Spellers.") These evil, unseen, unknowable stock manipulators have focused all their considerable power on killing of Byrne and Overstock.com over the years.
Was it the notorious Sith Lord, who we now know is Michael Milken? Byrne has made it clear that the shadowy Milken is planning universal terrorism."
Here's some unintelligible garbage Mark Mitchell (who is actually dead laying under Byrne's house, but the byline is handy) had to write about the Sith Lord Conspiracy.
"Apparently, Lattanzio proposed marriage to the prostitute and gave her a diamond ring. Alas, the couple separated, and Lattanzio asked for his ring back. After all, it had cost him $289,275.00."
Damning.
Could it have been unethical business reporters have something to do with Byrne's disappearance? After all, Bethany McLean has been seen hitting the weights at her local gym.
Who could have abducted Patrick Byrne? He is a sweet, easy-going man that occasionally stalks his critics on Facebook, occasionally cashes in $3 million in stock moments before the OSTK stock in question plummeted, occasionally karate kicks, and occasionally lashes out wildly with wack-job conspiracy theories and attacks on anyone who would question his criminal ineptness, and repeatedly gets investigated by the SEC. That's all
Of course, while all these abduction and SIS scenarios are likely true – even simultaneously in the fevered mind of Byrne – it's probably more likely that his lawyers, his Daddy, and others have him under orders to keep his mouth shut. Because you never know what Patrick Byrne will say next, except for the fact it won't be the truth about how he's criminally mismanaged Overstock.com.
–WKW
While it's all fun and games with the pretend tough guys over at Overstock.com, Patrick Byrne and crew have done all us financial layman a favor – they've made the term "Cookie Jar Reserve" easier for us to understand. Yesterday, Overstock.com – working on deadline – restated their 2009 financial report.
A Cookie Jar Reserve is an illegal practice when a company under-reports
income during an earlier reporting period in order to inflate income for future reporting periods. It is a practice that misleads the investors of publicly traded companies like Overstock.
From Overstock.com's restatement:
"Correction of these errors is expected to shift approximately $1.7 million of income recognized in fiscal year 2009 back to fiscal year 2008."
Sam Antar – he of the Crazy Eddie Fraud scheme who was profiled here – has long been asserting publicly that Overstock.com has been cooking the books in this way. Antar has been vilified, threatened and mocked non-stop by Byrne and his PR shill/Partner-in-crime Judd Bagley. But this last restatement vindicates him, and shines an even greater light on the issuer retaliation tactics of Overstock.com.
Last year, I wrote a post titled "For Patrick Byrne and Overstock.com, the real story is in the financial reports." I led it off thusly:
Overstock.com CEO Patrick Byrne has had a busy week, attacking messengers and filing reports. As should always be the case with Byrne and Overstock, the real news goes on top – Overstock's financial reporting.
And the song remains the same. Because while Byrne's rants about naked short sellers and his blatant attacks on any who question his accounting may be all fun and games, it is pure diversion. What matters is the financial reports. And Byrne's guilt is consistently written all over them.
–WKW
BRAZIL – Blogger William K. Wolfrum stared off into the distance, desperately trying to come up with an idea worth writing about. Looking forlorn, he finally gave up the chase and went to bed. It was 3 p.m.
"There's nothing, just nothing," said Wolfrum. "Not anymore."
The reason behind Wolfrum's malaise was simple – soon, he'd no longer have Overstock.com CEO Patrick Byrne to write about. And after spending the majority of the past two years writing about him, he was deflated, if not defeated.
Wolfrum – a self-described satirist known for posting pictures of his dogs and writing silly little things about Brad Pitt and Angelina Jolie – called Byrne a "Once-in-a-Generation" topic.
"Someone like Byrne doesn't come along too often," said an unshaven, unkempt Wolfrum. "Sith Lords, the Russian Mob, Diamond heists, naked short selling, stalking, bizarre and libelous attacks on business journalists, karate, pretending he's actually a journalist, etc. You can't invent someone like Byrne."
While Overstock.com continues its day-to-day operations, and could possibly survive in a healthier non-Byrne atmosphere, Wolfrum said the CEO is in the final stages of complete collapse. He pointed to SEC investigations, a possible tax evasion charge and the company's loss of David K. Chidester as CFO, as signs that the Byrne charade was nearing its end.


"Chidester either jumped ship or was pushed," said Wolfrum. "He left about three seconds after Roddy Boyd published a damning article about Byrne. But thus far, no one has really reported on it."
While Wolfrum admitted that Byrne was now, for all intents and purposes, completely impotent and only of interest to bloggers like him who liked making silly little jokes about him, there was at least one person in the Overstock.com crew who would likely keep going strong – PR Guy and "possible pederast" Judd Bagley.
"Bagley's a PR shill so he'll be fine, he's like a less-likable and less intellectually honest Karl Rove," said Wolfrum. "With the 2010 elections coming up, I'm confident he's far too nasty and soul-less to stay unemployed long once Byrne is done."
Still, Wolfrum said that people should expect to see Byrne in the public eye for a while. He pointed to Byrne's repeated appearances on Fox News, where friendly Fox News anchors would never even bother bringing up the fact that Byrne was under investigation by the SEC. Nonetheless, Wolfrum admitted the thrill was gone.
"Don't get me wrong, Byrne's committed to his clown act and getting attention," said Wolfrum. "And right now, the guy can't open his mouth without giving up Insider Information.
"So he'll be around – at least for now and then after he gets out of jail," added Wolfrum. "But all that's left now is the crying, for all parties. What can I say, I'll miss him. Patrick Byrne is a douchebag for the ages."
–WKW
Why exactly did Patrick Byrne become a CEO? Giving Goldman traders blowjobs didn't work out?


You see, Byrne is manifestly chimpanzee-like in both comportment and worldview–a fully arresting specimen of unsated mammalian appetition–a self-styled "journalist" who grunts and growls and snorts and says funny things.
But Byrne is on the take, and getting paid off somewhere in order to do hatchet-jobs-to-order. Is Byrne afraid his checks may stop clearing? Still, Byrne proves himself as resilient as syphilis.
As my feelings may not be obvious, in the interests of fairness and transparency I should at this point disclose that compared to Byrne I've observed more brainpower in a ice-head sitting on the floor of a 7-11 scanning the Comet and Pam Spray labels trying to remember the formula to make meth, and more dignity in a wino living on $2 hand-jobs at the bus station.
These days Byrne spends much time posting dozens of deposition-style posts directed at me and my colleagues, over-and-over, dozens if not hundreds per week (what an odd "hobby" for Byrne to have).
Byrne's hatchet jobs take an unusual form. They resemble Thomas Friedman's write-ups on the Arab-Israeli conflict: "Let's see, Arabs, Israel, Arabs… Israel, Arabs…….. Israel…… okay, I gotta call this one for the Israeli's." In op-ed after op-ed.
Can everyone sense Byrne sweating? He seems to be getting nervous, doesn't he? Hence the posts full of non sequitors and picking of nits about unimportant details.
To put it simply, Patrick Byrne Sucks It Likes He's Paying the Rent. Just remember, though – I'm not interested in "blasting" anyone: I am just a seeker of truth.
But Byrne is evil. I'll stand by that. More than evil, he's soul-less evil.
That said, I hope you understand that I don't have anything against Byrne per se. I have things I want, and he stands in the way, so now I'm removing him. At the same time, there's no reason we can't co-exist under specific circumstances.
If I don't hear back, I'll assume he'd rather take his chances on what's coming.
PS So May We Go with "Jamook"?
–WKW
For those of you that enjoy a good serial, I whole-heartedly advise you to spend a little time paying attention to Overstock.com CEO Patrick Byrne. Because, day-in, day-out, Byrne delivers the goods.
Emotional, paranoid, afraid and angry simultaneously at all times, Byrne is to corporate drama what Meryl Streep is to Hollywood drama. The set-up for the latest episode is apparently an upcoming article by former Fortune and New York Post reporter Roddy Boyd.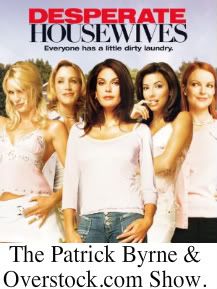 In a 5,000-word pre-emptive strike essay at the "All Overstock.com Enemies Must Be Destroyed" Propaganda site DeepCapture.com, Byrne takes time off his CEO duties to pen a 5,000-word diatribe against Boyd.
Some Highlights from: "In Today's Episode of "Nothing New Under the Sun": Roddy Boyd Sucks it like he's paying the rent, Exhibit Z" (after waking up, Byrne apparently crawled back some on the headline, btw), Byrne had these gems:
"that's him, just above the child porn guy."
"[C]ompared to Roddy I've observed more intellect in a ice addict sitting on the floor of a 7-11 trying to remember how to cook meth out of Comet and Pam Spray, and more dignity in a crackhead living off $2 hand-jobs at the bus station."
"Well we're still here and doing quite well, thank you, while your patron David Rocker plays shuffleboard in Florida, muttering my name under his breath like a wino's lament as he realizes that for years to come his own will give off a foul stench among the smart money set he so desperately aped. "
Roddy Boyd today emerged in possession of this material, which he proceeded to use in a clumsy attempt to reclaim his rightful seat at that ongoing hedge fund bukake gig in which he previously held starring role. (He ended up deleting this bit.)
"The Patrick Byrne & Overstock.com Show" is like an episode of "Desperate Housewives" gone horribly, horribly wrong. Sure, Byrne is adorable, and there are more lies than you can naked short sell, but – with Byrne writing late-night manifestos while his super-friend Judd Bagley is bragging to reporters about stalking – you get the nagging suspicion that this may all end with a hostage crisis.
Still, what helps make "The Patrick Byrne & Overstock.com Show" even more of a fun watch is the supporting cast. There's the aforementioned Bagley – easily one of the creepiest guys in the history of the Internet. And then there's "Investigative Reporter" Mark Mitchell – easily one of the crappiest writers on the Internet. (Sidenote: Has anyone ever talked to, or seen Mitchell in the last year or so? Because his crappy writing is sure a lot like Byrne's crappy writing. A possible new sub-plot?)
But it's Byrne's show in the end. Emotional, fearful and spoiled, Byrne is a fascinating character. And with a corporate board at Overstock.com that may have gone the way of Mitchell for all we know, Byrne is free to act the petulant child at any and all slights, real or perceived.
Of course, Gary Weiss spoiled the ending for all of us: "summed up in one word: Guilty."
Until then, however, enjoy the show. It's a wonderful mix of comedy, SEC investigations, stalking, attacking critics and more. And in Byrne, the Overstock.com saga has a a breakthrough star. More Cliff Clavin than Montgomery Clift, Byrne strikes the perfect balance between paranoid victim and angry crook. With Byrne in the lead role, "The Patrick Byrne & Overstock.com Show" promises to be a hit for the foreseeable future – until it ends dramatically and suddenly. Say in six months or so.
As for me, I'll be anxiously awaiting the upcoming episode when Boyd's article comes out.
–WKW
Tired of not being able to know the secrets of those you obsess over? Want a closer look at those that have something you think can help divert attention from the awful truth? Well, at Overstalk.com, CEO Patrick Byrne has a special deal on a device that will help you "look through the windows" of those who may have some vague thing in their past that can be attacked ad nauseum.
For years, Patrick Byrne has lusted after the success, respect and ability of others. Ill-equipped to gain that success on his own merits, he has learned that it's best to blame and stalk others. Now, for less than $30, this significant part of the Overstalk.com arsenal can be yours.
Order now and receive a free exorcism from Facebook, as well as an invented certificate claiming that you're a bad-ass karate guy who shouldn't be messed with.
So order now, and have as much fun with naked short stalking as Patrick Byrne does!
–WKW
Sometimes, as a journalist, blogger, or what have you, you come across a story you think has real meat on the bone. Such was my thinking when I saw that Patrick Byrne, CEO of Overstock.com, had been mining Facebook to create some type of "enemies list." The list included business writers, bloggers, as well as the children and families of said writers and bloggers.
This, coming from Byrne, who is already under investigation by the SEC for the second time in recent memory, would make one believe there's some type of story there. Think about it – the CEO of an online retailer is using Facebook to invade people's privacy. You'd think this would be of some interest to someone. Somwhere.
Thus far, however, from the mainstream media, there has been only crickets. Here's what the MSM has put out on Byrne in the past few days. From the Tampa Tribune:
[Read more]
It's been another busy week for perennial Fox News guest Patrick Byrne. The Overstock CEO has appeared with Neil Cavuto, bewailing potential CEO pay caps. And in a move that was more Martin Prince than Martin Eisenstadt, Byrne stood tall recently and admitted that it was he who gave Daily Show host Jon Stewart a controversial tape of CNBC's Jim Cramer.
Aside from leaving Stewart with an eye fairly blackened, Byrne was just starting his rampage.
Already under investigation for the second time by the SEC – not that Fox News viewers would have any knowledge of that – Byrne decided to really see if the "Enforcement" part of the SEC means anything. Yesterday, Byrne announced he had fired his auditors and handed in my latest late SEC homework assignment without it being audited. From Gary Weiss:
Now, very much in the open, the company has jumped off a cliff, proverbially speaking. This afternoon, the company belatedly announced that it fired its auditors on Friday, and today it filed an unaudited un-vouched-for, late Form 10-Q in violation of a host of SEC regulations.

So now Overstock is not current with its filings, which means that its access to the capital markets is essentially crippled. No big thing. Bad companies are often not current what their filings. What is amazing is that Overstock went ahead and filed its 10-Q without an auditor reviewing it. Even the most sleazebucket penny stock outfits, even Bernie Madoff, manage to get some accountant somewhere to review their filings before sending them in to the SEC. I have never heard of even the most irresponsible company filing an unreviewed financial statement.
This is the second time in less than two years that auditors have had fall outs with Byrne. In Dec. 2007, Ray Groves, who once ran Ernst & Young, resigned as the head of Overstock's audit committee.
Byrne has already made it abundantly clear that regardless of how badly he manages Overstock and screws their investors, he's going to blame naked short spellers and the Russian mafia for all of it. And some people will say that Byrne is a victim in all this and that his fight against Naked Short Sellers is a heroic one. Others, of course, have said he's a crook and a "cokehead." I'd never say that of course, but it's been said ("And Channel B I put information down that I was a coke head," – Patrick Byrne)
What would I say? Well, considering the pride Byrne showed in his Mormon accounting team …
"Our accounting department is a bunch of square Mormon eagle scouts, and their orders are to be as straitlaced as possible."
… I'd say Byrne needs a good Molly Mormon to come into his life to help him through these obviously difficult times.
-_WKW
Overstock CEO Patrick Byrne has been spending a lot of time on the Fox Business Network. A couple days ago, Byrne was on FBN's Happy Hour, refusing to disclose that his company is being investigated by the SEC. But a few days before that, Byrne was on FBN's "Scoreboard," where host David Asman gushingly referred to Byrne as a "Swashbuckling Captain of Capitalism."
Thinking about that, I figured it would be good to give people a five-point plan on how to be a "Swashbuckling Captain of Capitalism" ala Byrne:
1) Have a rich father or mother. This is a must.
2) Have that parent buy you a company.
3) Never make a profit and blame endless array of bad financial reports on software glitches.
4) Get investigated by the SEC twice in three years.
5) Blame everything on naked short sellers.
Seriously, just follow these steps that worked so well for Byrne and you, too, will be a "Swashbuckling Captain of Capitalism" and appear on Fox Business Network. Oh, and give a lot of money to the GOP while you're at it, just in case.
–WKW
Overstock.com CEO Patrick Byrne has had a busy week, attacking messengers and filing reports. As should always be the case with Byrne and Overstock, the real news goes on top – Overstock's financial reporting.
At Overstock's Q2 conference call, former "Crazy Eddie" fraudster and current whistleblower Sam Antar came at Byrne with some tough questions, which were not answered by Byrne, who instead mocked and taunted Antar. In an epic post titled "How to Issue Phony Financial Reports and Mislead Investors – Overstock.com and Patrick M. Byrne Style," Antar lays out the financial shenanigans going on at Overstock.com.
Overstock.com's history is littered with a consistent pattern of false and misleading financial disclosures and lies by management about the company's financial performance and compliance with securities laws

Since, its inception in 1999, Overstock.com is has yet to produce a financial report that has not at least initially violated GAAP and SEC disclosure rules. In fact, certain financial reports from 2003 to 2005 were restated twice to correct accounting errors.

From December 2000 to March 2002, Patrick Byrne lied about Overstock.com's financial performance in a series of interviews on national television and in various publications prior to the company's initial public offering in March 2002. Patrick Byrne deceptively used pro forma non-GAAP "gross value merchandise value sales" (instead of the lower GAAP commission revenue) to hype the company's top-line performance in order to falsely claim that Overstock.com was profitable, when it never was profitable (Details here).
Antar's story is well-detailed and brings up numerous questions about Overstock.com. Questions Byrne refuses to answer. Gary Weiss – who has long followed Byrne and has the character defamation to prove it – wrote about Byrne's successful attack on Antar:
But the SEC doesn't have to expand the rules to curb this kind of behavior. This isn't Byrne hiring yet another Judd Bagley to intimidate critics. It is him, acting as CEO, doing it openly on a conference call, for the express and undisguised purpose of boosting the price of his stock by curbing serious analysis and questioning.

And boost it did. Share prices jumped 12% yesterday, climbing from 12.27 to 13.78, based on Byrne's uncontradicted hype and intimidation of a critic.

He accomplished that by giving a graduate level course in issuer retaliation. The only question is, will the SEC learn anything from it, and act?
What the SEC does or doesn't do in regard with Overstock.com remains to be seen. But what has been seen this week is bloggers on the left and right realizing that Patrick Byrne is not what he seems.
It started June 17, as Daily Kos Diarist Tom Sykes wrote "Bloggers Need to Steer Clear of Phony 'Populist' Patrick Byrne."
Today Byrne's latest con game is to run a website called "Deep Capture" to push his agenda and gain legitimacy for vouchers, union-busting and his other causes. This is a publicity vehicle for Byrne, according to Byrne himself, quoting the Society of American Business Editors and Writers. Byrne had applied for SABEW membership, and he got the following response: "In SABEW's view, not all business blogs qualify as news publications just as all writing and editing doesn't qualify as journalism. From its standpoint your activities and those of DeepCapture seem closer to corporate public relations, and SABEW isn't open to PR professionals _ or of course to retail business executives."
Of course, Sykes then detailed how Byrne and sidekick Judd Bagley then tried to hack into his computer using spyware – which Weiss also wrote about.
Byrne handled all this in typical fashion – ignoring any and all issues and attacking Sykes, accusing him of being a sockpuppet and other things. And now the issue has created a Diary war between DKo's diarist Andrewtna – who bases everything on reports from the Byrne Web site Deep Capture – and Sykes. For his part, Sykes has continued researching Byrne and Overstock.
From the far left, we move to the far right, as Red State's mustango wrote a post titled "Patrick M. Byrne, Will You Please Go Away Now!"
Byrne has, how shall I put this, some very severe personality flaws. Thin-skinned, vindictive, ego-driven — he kind of reminds me of the current occupant of the Oval Office in a way, except that he lacks the latter's ability to maintain his composure in public. Still, he's close enough that I think he'd fit right into the party of Nancy Pelosi and Barney Frank — but alas, he is a full-blooded conservative from that reddest of the red states, Utah.

The big problem with Byrne (and I don't count this against his being a conservative because this is something that transcends political viewpoints) is that he is a big supporter of the First Amendment, except when it's his own ox being gored by that pesky freedom of speech thing. Unable to satisfactorily answer the criticisms leveled against his business practices, he sadly falls back on the time-dishonored practice of attacking the messenger, defaming or otherwise attempting to ruin those who speak out against him publicly, and for those who choose to air their criticisms anonymously, he has been known to go to some rather drastic lengths to uncover their identities and then go after them.
Basically, it's been a busy week for Patrick Byrne, and he now has a few more people to attack. I've done my share of reporting on Byrne in the past, and am among those perplexed that the CEO of a publicly traded company spends so much time trolling the Internet to attack any that question him.
But that's neither here nor there. Because the real story is right there at the top of this post.
–WKW
Feel free to call Sam E. Antar any name in the book. First, you can't do any worse than Overstock.com CEO Patrick Byrne's online hit men. Second, he just doesn't give a whit.
"I have a criminal background. That's what drive them nuts," said Antar in a telephone interview. "They can't get me like [financial journalist] Herb Greenberg who's lived a boy scout life."
Yes, Sam E. Antar is a crook. Just ask him, he'll tell you. But Antar, one of the architects of the great "Crazy Eddie" fraud of the 1980s, is a reformed crook who now spends his time as a corporate fraud watchdog. And of late, the biggest case on his plate involves Overstock.com and what he sees as their shady – if not outright fraudulent – accounting practices.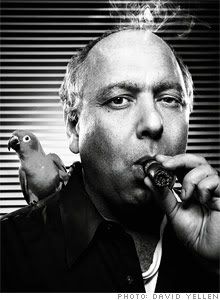 But while Antar is hot on Byrne's corporate shenanigans, Byrne and his collection of online smear merchants – including PR specialist Judd Bagley and former journalist Mark Mitchell – are after Antar personally. Thus far, they've been prolific in their attacks against him, attacking Antar's past, as well as his ongoing divorce proceedings.
The attacks generally take place at Byrne's two Web sites – DeepCapture.com and AntiSocialMedia.net. But they also take place on a collection of Internet Financial forums or in e-mails to Antar, and they often cross the line from attack to outright threat. Some of the attacks:
Actually, Sam, I'm having a blast figuring out what you did to get the judge — who knows you very well by now — to grant your wife's request for a restraining order AND a protective order against you today.

Wow. That's quite an accomplishment."

Sam, Here's another saying for you: it's not cool for a man to threaten a women. Just don't do it. Here's some advice: settle the suit…give her whatever she wants. Because if it goes to trial, I'll probably attend.
"On behalf of your family and in the interest of your own employability I ask you to please never visit ASM again. I'll email you new articles when they come out."
Of course, vicious attacks are apparently a big part of Byrne's management style. After all, when Bethany McLean – who brought the Enron Scandal to light – wrote an article titled "Is Overstock the Next Amazon," Byrne sent her an e-mail:
"I actually thought it was crap…. So, why exactly did you become a reporter? Giving Goldman traders blowjobs didn't work out?"
As far as being a prodigious writer on the Internet, I'll put my track record up against anyone. Except maybe Overstock.com CEO Patrick Byrne. Because I've written quite a bit these last two weeks, but Byrne has trumped me. And done so while being the CEO of a large Internet retailer. Here's just a taste:
–WKW
In 2004, with two wars raging, John Kerry entered his election battle with incumbent George W. Bush with one major advantage – he had served in Vietnam while Bush hadn't. This advantage was shredded by a group called "Swift Boat Veterans for Truth." Following an all-out attack on Kerry's service record, the waters were clearly muddied for the general public, and Kerry lost a close election to Bush. These "Swift Boaters" did what they set out to do, despite the fact that the L.A. Times editorial stated "Not limited by the conventions of our colleagues in the newsroom, we can say it outright: These charges against John Kerry are false."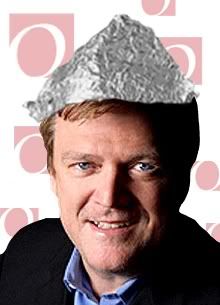 While lessons were learned from the embarrassing "Swift Boat" attack, most of them were negative. For Overstock.com CEO Patrick Byrne – who donated money to the original Swift Boaters – the lesson was simple – attack any perceived enemies. And for the last several years, financial journalists have assumed the Kerry role to Byrne's Swift Boaters.
Byrne's relentless hype about naked short-selling has combined the "Swift Boat" mentality with the mentality of conspiracy theorists, with most of it being played out over the Internet. Those that have been detractors against Byrne's short-selling campaign have been attacked via the Internet, with said attacks normally going after the integrity of the reporters in question. But in the story of Patrick Byrne and Overstock.com, there is really but one truth – over the past decade, Overstock.com has performed miserably.
While Byrne's crusade against naked short sellers may be an honest one, his tactics have been anything but. With murky cohorts like PR specialist Judd Bagley (who denies working for Byrne), and Bob O'Brien (a pseudonym), the Overstock.com attacks not only lack truth, but have been destructive to the journalists and bloggers that have been on the receiving end.
Even an incomplete look at the notable journalists Byrne and his team have smeared gives a good idea of this method. Gary Weiss, Bethany McLean, Jim Cramer, Herb Greenberg, Jesse Eisinger, Joe Nocera, and Carol Remond are but a few of the financial journalists who have been attacked by Byrne's team. And while none of the attacks have shown merit, they have been effective on some levels.
"Byrne's attacks have discouraged coverage of Byrne and Overstock. In fact, one of the people who wrote negatively about Byrne has vowed never to do so again for that reason," said Weiss. "This is why such acts as he commits fall under the classification of 'issuer retaliation,' as they are designed to impede coverage of a publicly traded company. I'd say that the share price of Overstock is definitely artificially inflated by Byrne's tactics."