With all my appreciation
I have some very basic concepts on marriage, and they seem to work well for me and us. One, avoid any unnecessary contact of any kind with females. This includes mentioning them. And when the TV is on, and you just can't help yourself and have to make a comment, keep in mind these examples:
1) "Angelina Jolie is truly a beauty, isn't she?"
2) "Jesus. Shakira. baby, look, it's Shakira. And with Beyonce! They got my letter!! Dear God, look at them, baby."
As you can see, No. 1 is generally a safe way to go. Angelina Jolie is indeed a beauty and women and men will willingly admit it. Or, if not, they will genuinely tell you why they finds your (or your example) to be unattractive. No. 2, on the other hand, is just stupid. Trust me. Really stupid.
Of course, your results may vary. But it's just bad form.
As for my second concept, it's this: Appreciate your spouse. Think about it. This is a person who chose to spend their lives with you. With you! Look at yourself. You wouldn't even live with you if you didn't have to. Yet this person does so willingly, and, in such a way as to make your life a better place, day after day. This, and everything else a good spouse brings is something to be appreciated. They are to be appreciated.
In fact, I went to all the trouble to write this just for that explicit purpose, to be able to write this:
I appreciate you, Emilia, and I love you very much.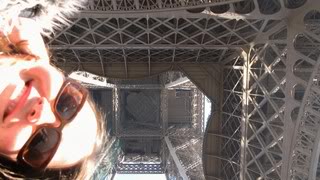 -WKW