2012 and the Mayans - Apocalypse Now, please
With the film "2012″ opening soon, many of the world's great thinkers have accepted the movie's premise as fact. The world as we know it will come to a grinding halt in the year 2012, they believe, because the Mayans said so.
Such logic is impossible to refute. When ancient civilizations predict something, it generally happens. The history of the planet has been foretold long ago by civilizations that - while blessed with incredible foresight and predictive powers - were unfortunately unable to see their own demise staring them in the face. Thus, the end of the world is a virtual certainty.
While this is considered a radical and "moronic" opinion in some circles, history has shown us that if there's one thing you can count on, it's ancient societies correctly predicting future events: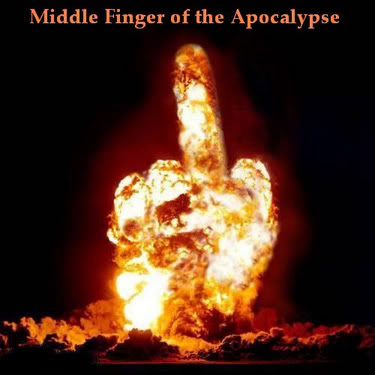 That the world is soon to end is no reason for panic, mind you. The Apocalypse will bring with it a plethora of positives.
Global problems like the economic crisis, swine flu, climate change, disrespectful teenagers, Glenn Beck and erectile function will all vanish immediately into the void of space. The New York Yankees will never win another World Series. No one with the last name "Bush" will ever again be in a position of power. Your herpes will cease being a social issue. The U.S. can declare victory in Iraq, Afghanistan and Iran (Nostradomus predicted the U.S. would put Iran on a steady diet of tactical nuclear weapons starting in 2011).
So remember, the end of the world isn't the end of the world or anything. It's just one of those things. And there is the possibility that the Mayan prediction has been misinterpreted and humanity still has another 5,000 years or so left. But given the situation with the world today, we'd probably all be better off if it happens in 2012, if not sooner. So keep your fingers crossed, it's really all for the best.
-WKW