Look what showed up in my in-box:
For Immediate Release - October 28, 2015 -

"Denny Hastert Grips My Balls"
Filmmaker/Authors Predicted Hastert Scandal Six Years Ago

West Hollywood, California  –  On the day that former House Speaker Dennis Hastert pleaded guilty to paying hush money for "misconduct" as a high school wrestling coach, the authors of a satirical novel that predicted similar behavior in a chapter titled "Denny Hastert Grips My Balls," announced that their publisher has added a second printing of their critically-acclaimed book.  The 2009 Farrar, Straus, Giroux release, "I Am Martin Eisenstadt: One Man's (wildly inappropriate) Adventures with the Last Republicans," by Dan Mirvish and Eitan Gorlin, also predicted the fracturization of the Republican Party, and scandals involving David Petraeus, Elliot Spitzer, Anthony Weiner, Ehud Olmert, Pamela Geller, Sarah Palin and Paris Hilton.

"My clients, the Eisenstadt duo, have nailed it again.  They can now claim to be the first political pundits to predict Denny Hastert's fall from grace stemming from his wrestling past," said Mirvish and Gorlin's publicist Eli Perle, of Provocation Entertainment. "If you want to understand the history, present and future of the Republican party, this is the book for you."  The Hastert references, entirely fictional at the time, included a private sauna in his Capitol Hill office where he held private meetings and gave inappropriate massages.

"Of course, whatever Hastert's real behavior might have been is regrettable and reprehensible, and we wish closure and justice for any of his victims," said Mirvish. "Whether the FBI had read the book and was inspired to investigate, we can't know for sure," added Gorlin   "We're very excited that FSG is giving the novel its second printing. We couldn't have asked for a better partner," said Mirvish.

To quote one passage from the Hastert chapter in the book: "Next thing I knew I was in a tabletop stance with all of Denny's body weight applied against my chest. 'Ha, ha!' barreled Denny. 'I still got it. Join me for a sauna?' 'As soon as you let go of my balls.' We laughed again. The ice had been broken. I was relieved. His massive, moisturizer-soft hand was still gripping my testicles."

"I Am Martin Eisenstadt" (ISBN: 0865479143) was named the #3 Book of Year by the Washington Monthly Magazine (2009), and Eisenstadt himself was Time Magazine's #8 Fleeting Celebrity of 2008. The book itself was part of a larger transmedia project that included TV, film and webseries elements, which saw Mirvish and Gorlin screen at the HBO Comedy Arts Festival and the Montreal Just for Laughs Festival. Other critical appraisal for the novel:

"Martin Eisenstadt's new memoir…is essential reading for all political junkies." - Ken Silverstein, Harper's

"Consistently funny…Eisenstadt's creators are shrewd observers of Washington, and they delight in sending up its countless absurdities, I intend it as real praise when I say that 'I Am Martin Eisenstadt' is the best fake memoir of the campaign season." - Joshua Green, Atlantic Monthly

"Washington has no shortage of pundits who pretend to know what they're talking about. But there's a real dearth of pretend pundits — and even fewer who will talk about why they're pretending in the first place." - Rick Klein, ABC News

Mirvish and Gorlin are both award-winning filmmakers. Co-founder of the Slamdance Film Festival, Dan Mirvish is currently in pre-production on the film "Bernard and Huey," with a screenplay by Oscar/Pulitzer winner Jules Feiffer.  Eitan Gorlin continues to write scripts for film and television and is in pre-production on his latest independent feature, "Burbank Caviar."

For more information or interview requests for Mirvish or Gorlin, please contact Eli Perle at Provocation Entertainment at[email protected] or 323-863-3297.  For inquiries regarding Farrar Straus Giroux, please contact Sarita Varma at 212-206-5327 or [email protected].
If it weren't for science, none of us would really know that cutting off a bug's penis would hurt its reproduction chances. But now we know. Because of science.
Lopping off sections of a penis, for most species would involve serious injury and trauma (for some the mere thought of it might be enough)—but not so, apparently, for L. simulans. The males of these little bugs, which are typically just 11 millimeters or so in length, come equipped with a penis that is very nearly comical in its length, on average 7 mm, which for those keeping track, is in the neighborhood of two thirds of its body length (it drags the thing around beneath itself). Even more odd is that most of the penis, aka its intromittent organ, is bereft of nerves, muscles or even blood vessels. And even odder than that is the fact that the female organ into which the male places its appendage is much too short to accommodate such length. Thus, the researchers sought out to discover the reason for such a mismatch.
Actually, the size of my penis is somewhat comical, as well, but for different reasons. And if you cut off parts of it, I guarantee reproduction would cease being important to me.
-WKW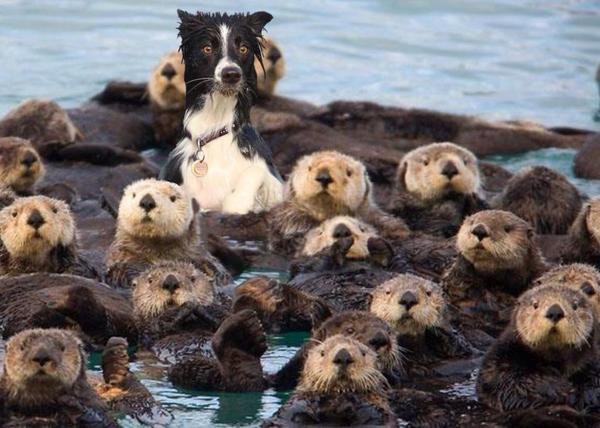 The moment you realize you're hanging out with the cool kids.
-WKW
I just love that French President Francois Hollande falls for the same thing every time - the dignitary tries to look pleasant for the flashing cameras of the press, then Hollande meekly tries to shake hands.
-WKW
Abbott & Costello's classic "Who's On First?" bit, translated to Latvian, then translated back to English. The English version is on the right side. Click the volume button on the bottom-right of the text box to let the Google translate voice speak the entire bit. It makes it way better.
Click here for English to Latvian translation.
Click here for English to Lativian back to English.
-WKW
Over in North Korea, Kim Jong-Un has spent the better part of the month threatening to vaporize South Korea, the United States, and anyone else who wants a little vaporization. Now, generally, when a leader of a nation with nuclear capabilities makes wild, outlandish threats, the rest of the world pays attention, for reasons of vaporization avoidance.
For the 30-year-old Jong-Un, however, the threats have mostly been ignored or outright ridiculed. Basically, Jong-Un could have gotten more notice from the world had he made his threats from Guantanamo Bay. Justin Bieber being ignorant of Anne Frank caused more international waves than North Korea threatening to blow up everything.
And the simple fact is that the world's response to Jong-Un's temper tantrum has been spot on. The young dictator is doing what his dad did - rattle sabers, try to look strong, and hopefully get something out of it.  North Korea poses absolutely no threat to the United States, and very little to South Korea, even. This is not to say an out-of-control North Korea couldn't cause damage, but the fact is that even a 30-year-old dictator learns something quickly - you can't be dictator if your country is blow to bits.
When it comes to nuclear weapons, any threat should be taken seriously. Except for this one. An all-out nuclear attack by North Korea would likely result in North Korea nuking the hell out of North Korea. But even that won't happen. So let Jong-Un talk. Hopefully, he'll have said all he has to say before Kim Kardashian has her baby and we can all pay attention to the important things.
-WKW
BRAZIL - Coming off a year that saw him accomplish just about nothing, renowned blogger, satirist and all-around cool dude William K. Wolfrum has announced that he has formed an exploratory committee that will look into the possibility of Wolfrum doing something in 2013.
"I recognize that 2012 was not a banner year or me, despite my numerous successes," said Wolfrum, who was unable to name any actual successes. "So I am listening to the people and have formed a committee to look into my output this year."
Wolfrum spent the majority of 2012 writing fart jokes on Twitter, playing NBA 2K13 on Wii, and petting dogs. Wolfrum, who will turn 46 in six weeks, is in desperate need of a turn around, say many experts.
"That kid needs to turn this thing around," said friend and benefactor George Soros. "Communism doesn't create itself."
Wolfrum said he will not announce any of his upcoming plans until the exploratory committee finishes its report, which is due in April 2014.
"So you guys just sit back and I'll get back to you," said Wolfrum. "In the meantime, please feel free to follow me on Twitter."
-WKW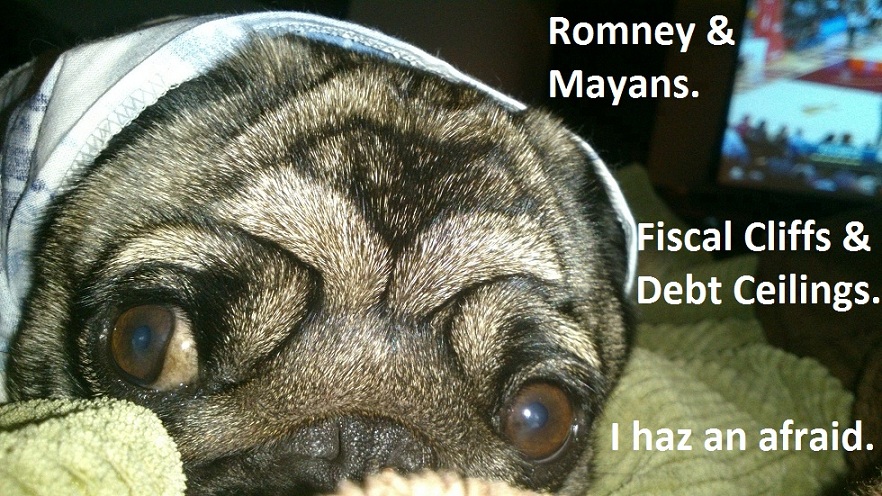 -WKW
Four years ago, I risked my life by spending all of Election Day live-blogging Fox News coverage. Never again, I said. But over the months, I have realized the 2012 race between Barack Obama and Mitt Romney is the most important of our lifetimes. The most important in American history. I realized I HAD to do it one more time. So I again risk my mental health. For you.
Also, some woman e-mailed me and said she hoped I'd do it again and my wife demanded I do it again. Hey, she's the one who has to live with me.
So, welcome to the Fox News Election Day Live-Blog 2012.
Glenn Beck is now selling blue jeans for $129.99 a pair. Judging by this homoerotic commercial - concluding with a rocket bursting from the ground - his 1791 Blue Jeans may not be exactly what the founding fathers were thinking of when they thought about pants.
-WKW
Just a few more candidates running for office down here in Brazil. Here's hoping Walt Disney and "Bio" Clinton keep us safe.
HT Kibe Loco
-WKW
Yes, Bin Laden is alive and well in Brazil, where he's running for office in the mid-term elections. His political aims? Apparently disillusioned by Jihad following his Pakistan bullet adventure, he is running to rid the nation of corruption and child labor. It's a big move for Osama, who once made a living in Brazil in the bug extermination business.
Brazilians aren't at all fearful of Bin Laden, and for good reason. They have Batman and Robin to protect them.
-WKW
While many dogs have turned against Presidential nominee Mitt Romney for strapping his dog to the roof of the car during a road trip, there is a new breed of dog out there that will support Romney until the bitter end:
-WKW
Keep attacking yourself until you eventually win.
-WKW