Really. I know I've hurt you all in the past with false proclamations. But there's something coming …
Bill
BRAZIL - Coming off a year that saw him accomplish just about nothing, renowned blogger, satirist and all-around cool dude William K. Wolfrum has announced that he has formed an exploratory committee that will look into the possibility of Wolfrum doing something in 2013.
"I recognize that 2012 was not a banner year or me, despite my numerous successes," said Wolfrum, who was unable to name any actual successes. "So I am listening to the people and have formed a committee to look into my output this year."
Wolfrum spent the majority of 2012 writing fart jokes on Twitter, playing NBA 2K13 on Wii, and petting dogs. Wolfrum, who will turn 46 in six weeks, is in desperate need of a turn around, say many experts.
"That kid needs to turn this thing around," said friend and benefactor George Soros. "Communism doesn't create itself."
Wolfrum said he will not announce any of his upcoming plans until the exploratory committee finishes its report, which is due in April 2014.
"So you guys just sit back and I'll get back to you," said Wolfrum. "In the meantime, please feel free to follow me on Twitter."
-WKW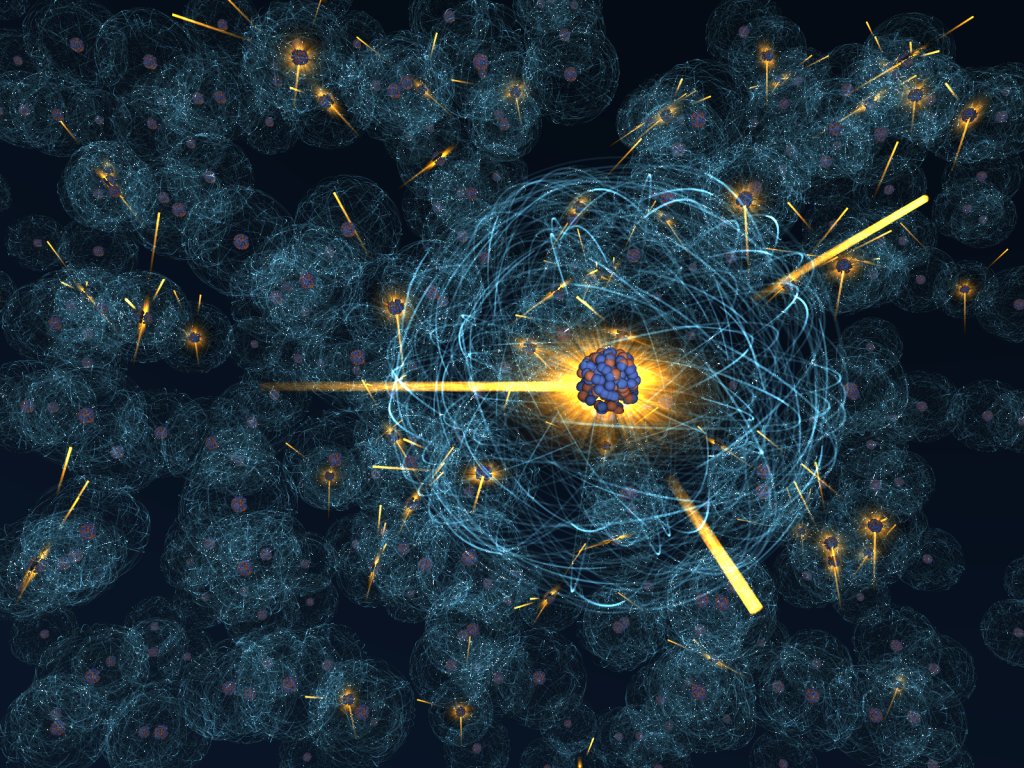 We'll return on Election day for the 2nd Annual Fox News Election Live Blog.
-WKW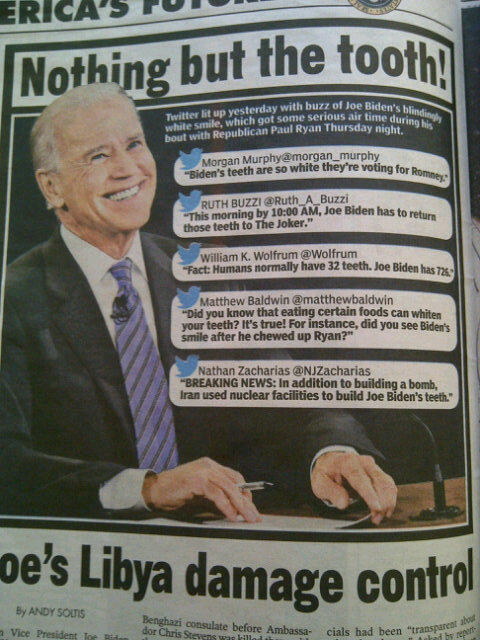 Slowly I infiltrate the Murdoch empire. See where else I have been mentioned or had my work published by clicking here.
-WKW
My friends, the 2012 U.S. elections are the most important of our lives. Which is why you should give me money.
Yes, my friends, it is that time again - the time for you to decide how much you love your country by giving money to a U.S. blogger residing in Brazil. As has been proven time and again, my words reverberate around the globe and give President Barack Obama a distinct edge in his race against humanoid life form Mitt Romney. For instance, when I tweeted this:
Remember: The Republican who is now telling you Romney is right will be saying Romney lost because he "isn't a real conservative" on Nov. 7.
More than 36 people retweeted it. According to my math, that means 52 million registered voters saw that tweet. That's the kind of power I have. That's the kind of sway I have.
Am I saying that I alone - through tweets and blog posts such as this - control the fate of this election? Yes, that is exactly what I am saying. And while I identify as a liberal, I'm willing to go Republican on y'all until some donations start rolling in. That's right, I'll stop with "witty-to-partisans-but-annoyng-to-conservatives" banter. Then where will be? Ill tell you where, in the United States of Mormon with Mitt Romney just signing anything that gets to his table.
But we needn't worry about such things. Just give ol' Bill a taste. That's all I'm asking. Do that, and that President you really seem to like gets re-elected.
P.S. By the way, I will be doing my second Fox News Election Live-Blog on Nov. 6. I'll be calling it "Fox News Election Live-Blog the Sequel." Or something. But the 2008 live-blog was quite popular, if you remember.
Thanks,
Bill
When I first met the blogger known as Skippy the Bush Kangaroo, I was a 15-year-old Romanian immigrant looking for guidance. Skippy took we under his wing, feeding me and reading me bedtime tales of Saul Alinsky slaying dragons.
As the years went on, Skippy made a name for himself in the cut-throat world of blogging. Not content with naming himself after a popular Australian TV kangaroo, Skippy faced issues on a daily basis with the integrity of Murrow and charisma of Madonna.
More than just shooting his own mouth off, Skippy encouraged others to shoot their mouths off, as well. Bloggers with low readerships have no greater friend than Skippy, who is quick with a link and a light of your smoke.  Working with the late, great Jon Swift (Al Weisel), Skippy created Blogroll Amnesty Day, which saw all of us get the opportunity both to share our work and to read the work of others.
Skippy is celebrating 10 years of blogging (the "Golden Cheeto" anniversary) and this is something to be admired. While others, like myself, have gone on to fame, fortune and adulation, Skippy has continued to pound out post after post after post.
It's all kind of tragic if you really think about it, so, let us not really think about it. Let us instead congratulate for a job well done and thank him for all he's done these 3,650 days. He's been a great ally to all of us and will continue to be. This Romanian immigrant, for one, holds him in the highest of esteem.
It was Robert Frost who once said "Jesus, 10 years of blogging?? WTF??" Here's looking forward to the next 10 years.
Update: Also, Skippy coined the term "Blogtopia," which by law I have to mention.
--WKW
Folks, I just checked, and it's official - my money is funny and my change is strange.
I have long loathed the idea of having a fund-raiser at my blog, for numerous reasons. Mainly, I was getting by as a freelancer. But as the years have gone by, my contacts have dried up and my earning levels are about nil. And bills are piling up. Thus, the time to humbly ask for donations has arrived.
I have had this site for a decade now and have been blogging for eight years. My first couple years of blogging was at a golf Web site, where I was either the world's greatest, or worst golf writer, depending on your opinion. Since then, I have written 3,000 blog posts here. While some of my work has been forgettable, I have had some accomplishments over the past eight years. Such as:
- Made international news by unraveling the Martin Eisenstadt hoax months before the media was duped by him.
- Gotten more people to enroll in the National Bone Marrow Registry.
- Detailed my trip to Carnival in Rio.
- Kept pressure on Overstock.com CEO Patrick Byrne
- Written several blog posts that have gone viral.
- Become somewhat of a star on Twitter.
- Been mentioned or interviewed by the New York Times, Washington Post, Time Magazine and many other major publications.
- Shared my stories as a recovering alcoholic.
- Live-blogged all of Fox News' coverage of the 2008 Presidential election.
And much, much more.
Basically, I've enjoyed my work as a blogger more than I've enjoyed any other occupation in my life. But financial concerns are forcing me to blog less and hustle more in an effort to keep my home finances in order. I have been offered ads to put on my site before, but I have never felt comfortable with what they were selling.So we have this fundraiser.
I have developed a well-earned reputation as someone who tends not to finish what he starts. I started this blog a decade ago and in that time have gained more success and notoriety than most bloggers. I have made people laugh and think. I have placed myself in good position for the future as a writer and blogger and am proud of my reputation. And now I could use some help if you're in a position to donate. Because this is a job I truly want to finish, and the job is far, far from done.
With thanks,
Bill
I should be in San Francisco right now.  The plans had been made, tickets bought, room and board at the ready. A family Christmas vacation awaited. But then, life got in the way.
It got in the way in the form of a tiny, old Boston Terrier named Max. My wife got Max before we were together and at the tender age of 22. He's been with her through the ups and downs of life. While we have other dogs and always will, Max is the dog of her life. And now, at the age of 14, Max is winding down. He has congestive heart failure, and has been battling a sinus infection that won't go away. He still has a lot of life in him, enjoys his normal routine and attacks food. But the fact is, he could leave us at any time and needs care.
So, my Christmas present for my wife this year was to stay in Brazil with Max and take care of him. My wife could never have enjoyed the trip with her family without me here, as she'd have been worried the entire time about how he was and how the caregivers we'd have to pay for were treating him. I'm happy to do it because I love my wife, understand her deep connection wit Max, and I love the little man myself. It has not been a sacrifice. It has been life.
What this means, however, is that I'll be spending Christmas alone this year. This is not such a tragedy, mind you. My wife will be home in a week and we'll have our own festivities. But it made me think of all the people who will be alone this Christmas, or are left out of it because they don't celebrate that holiday for whatever reason.
Which why I - with the help of Barracks O'Bama (@P0tUS on Twitter) - have come up with a plan - tentatively and humbly titled:
#OurXmas: The Greatest Twitter Extravaganza in The History of This or Any Other Planet
Here is the plan: Using the hashtag #OurXmas on Twitter, we invite everyone to come and enjoy a day of fun, laughs and love on Twitter or on participating blogs. It will be a chance to connect with others, enjoy some humor and just have some fun. To sum up simply, it will be about inclusion, humor and holiday cheer.
Here are the basic ground rules:
1) While this has been started for those who will be alone on Christmas or don't celebrate it, all are invited to be a part of it.
2) Keep religion and politics out of it. You have 364 days a year to make your political and philosophical leanings heard. Let's make an effort to make everyone, regardless of ideology or belief system, feel included.
3) I will not be policing anyone. That's just not my thing. Enjoy the spirit of the day and the concept.
4) Have fun.
As for the tweeting aspect:
1) Use the main hashtag of #OurXmas on applicable tweets. (Note: Using "Xmas" in this hashtag is not a statement of any type. It is being used to save characters.)
2) Use "Sub-Hashtags" such as #memories for Tweets reflecting on Holidays past, or #Stories for favorite Twitter stories, or #jokes for Christmas humor. This - like most of the event itself, will be open to creative license.
3) Be as silly or serious as you want to be. As I see it, the main focus should be - as the kids say - Lulz. Have some fun, make some people laugh, and maybe connect with followers you wouldn't have otherwise.
4) I will post other blogs to collect people's stories and memories if they want to share them in more than 140 characters. Also, if you have a blog and want to be involved, please feel free and ask me any questions you have. We're getting the ball rolling, but this will be a team effort.
That's about it. I have some ideas on humorous and fun topics and memes and would love to hear other people's ideas. Think outside the box. But mainly, just know you have people to be with this Christmas.
I will be adding updates to this post to help clarify things and add ideas as we get closer to the event. The festivities officially begin at the stroke of Midnight (EST) on Sunday, Christmas Day (but hey, if you want to start now, get to it.) If you have any questions, please feel free to ask in comments, or write to me at @Wolfrum on Twitter.
We hope to see you there.
(Update 1: Out of the blue, The Washington Post decided to join in our extravaganza.)
-WKW
This is the first thing I've won since winning an Alaska Press Club award in 1999. There are just so many people I'd like to thank. But they didn't really help me with writing that tweet, so screw 'em.
Follow Rick Klein on Twitter at @Rickklein.
-WKW
I'd bookmark this page.
-WKW
My desktop and browser is a place dreams go to die. Half-written stories or ideas lay about in different forms, taunting me. Of course, generally when I look back at them, I feel nothing but slight revulsion.
So it's time to clear stuff off. Like the link on my browser to the B-Movie Title Generator. Or the notebook file that just has "Eco-Glamping" written on it. I'm never g
oing to write of these things.
Nor am I going to write about the Miss Liberty America  pageant, to be held July 4, 2012, so they say. Here's how they describe it:
The ultimate mission is to promote Liberty, the military, and the Constitution. The contestants will be judged in categories of personal interview, swimsuit, evening gown, beauty, talent, the Constitution, and Marksmanship! This will be the first pageant of its kind to introduce competency in the handling, safety and use of firearms, and CPR! The contestants must be able to save a life as well as defend one!

Miss Liberty America pageant will bring a fresh and modern approach in promoting and reeducating our youth on the Constitution. We want and need our youth to reclaim America and bring her back to Greatness! Let your voice be heard, your passion be felt, your talent and beauty be seen! Miss Liberty America will shine as a beacon of hope…

"PROMOTING LIBERTY AND THE AMERICAN WAY!"
Hell yeah. Don't get me wrong, I'd watch this event. You'd be crazy not to. Finally, a beauty pageant that almost certainly will end in gun violence and CPR. And swimsuits. And repeated call for government overthrow.
Seriously, tho, I see the humor there. It just creeps me out. So I won't be writing about Miss Liberty America.
-WKW
To the person who came to my blog using the Google search "2 brazilian lesbian girls farting on each other" - Thanks for stopping by. Sorry for the disappointment.
-WKW
Sure, some of you consider a massive waste of time. But not me. You see, without Twitter - nay, without ME on Twitter - The International Business Times would have had one less story to share with business people from around the globe.
To wit:
An Angry Birds meal at KFC?

By IB Times Staff Reporter | June 16, 2011 7:03 AM EDT

"Dear KFC: Menu idea – 'Angry Birds: The Meal' who gives a shit what it is, just cross-promote," writes William K. Wolfrum, an American freelance writer now residing in Brazil, in his Twitter message.

Combining KFC with Angry Birds may be a great business opportunity but what will happen if KFC starts featuring in every Rovio published Angry Birds game?

The mobile game has attracted customers all over the world where you just hurl a group of angry birds who are probably outraged by a community of evil pigs who tried to steal the birds' eggs. …
I won't ruin the exciting surprise ending for you (Spoiler Alert: A new William K. Wolfrum Level?) so you'll have to go their web site to read the rest.
So what does it all mean? Well, for one it means that I create the news. This is journalism of the highest order, people. From one random idea on Twitter to the eyes of global investors, this is the sort of thing for which the Pulitzers were created.
It also means that if KFC does come out with an Angry Birds Meal, I should get some scratch.
-WKW
I just received this from Google Adsense, regarding this post:
Hello,

During a recent review of your account we found that you are currently
displaying Google ads in a manner that is not compliant with our program policies

EXAMPLE PAGE:

http://www.williamkwolfrum.com/2006/08/28/a-nervecom-bad-erotica-contest-champion-comes-clean/

Please note that this URL is an example and that the same violations may exist on other pages of this website or other sites in your network.

VIOLATION(S) FOUND:

ADULT/EXPLICIT TEXT: As stated in our program policies, AdSense publishers are not permitted to place Google ads on pages with adult or mature content, including sexually explicit text.

ACCOUNT STATUS: ACTIVE

Your AdSense account remains active. However, if we continue to find
problems, we may disable your entire account.
Here is that post in its entirety:
A Nerve.com Bad Erotica Contest champion comes clean

I hadn't thought about this for a while but in 2003, on a lark, I entered the Nerve.com "Bad Erotica Contest." I wrote an entry in about 30 minutes of divinely bad erotic inspiration and sent it in. I didn't even give it a title or include my name, just the name that came on my e-mail "Bill."

I forgot about it for a while until I got an e-mail from Nerve telling me I was one of the finalists and to check the Web site to see where I placed. I called my wife over, we checked the site, and lo and behold, I was the winner. I got $500 from it, which took about six months to receive, but they sent it to me. It was a fun experience.

The opening line seemed to really capture everyone's imagination:

"She woke with the taste of his turgid penis on her lips …"

Some sites that mentioned it:

And some others. I even just noticed that writer Steve Almond, one of the judges, gave a reading of it, along with the other winners. Trippy.

"That was so fun (to judge the contest). It was terrible, but so good. Good terrible. "I awoke with the taste of his turgid penis still in my mouth." So bad it's brilliant." — Steve Almond

I don't know where to find the whole story, except at Nerve.com, but you need a subscription. Trust me, it was truly hideous. But, you know, I meant it to be that way.

I just wanted to come clean, as it were.

Edit: Check that, I just found the whole story, saved by one of Gene Merrill's "Constant State of Flux" friends, Adam. You can find it here, if you can stomach these sort of things.

Untitled
by "Bill"

She woke with the taste of his turgid penis on her lips. Even though he was gone, his juices and manhood lingered in her mind and on her cloying lips like Vaseline. The events of the previous night came racing back to her, clogging her mind with visions of ecstasy.

She had never known a man like Julio before. When he came and boldly sat next to her, the musky scent of his manliness turned her from tigress to gentle kitten. She belonged to him before his supple buttocks pressed aggressively against the tattered faux-leather covering of the barstool.

After sitting nursing his drink for what seemed like a hundred eternities to her already soaked vaginal cavity, he leaned toward her to speak. Her massive, sentimental breasts heaved in sexual anticipation. His breath, a combination of lust and malt liquor, intoxicated her nearly as much as his words.

"My name is Julio, Julio Gottstein," he said, his smoldering eyes aflame in the victory he would soon celebrate. "And soon, I shall have you."

Her heart pattered and swayed with passion as his rough hand took hers, and led her from the bar to her sparse, yet highly sexual studio apartment upstairs. Her eyes, clouded in lust, could see nothing but his strong, opulent frame — though he was easily four inches shorter than her, he seemed monumental in all aspects of his being.

Once inside, he wasted no time in taking what was rightfully his, pulling her close for a long, moist and humid kiss. Their tongues intertwined like snakes slithering in a dance of forbidden love. His well-trained hands ripped open her T-shirt and smoothly undid her bra with only minor help from her. Her pendulous breasts swayed in anticipation as his toothless mouth gummed her large, perpetually hard nipples to a near exploding peak. She leaned her head back in submission, allowing this perfect man to claim what was his.

She could not remember how or when this skillful man removed her girdle, panties and Levis, but soon she was naked before him. His powerful hands and majestic seven fingers pushed on her shoulders. She did not resist. Could not resist. She went to her knees and was face-to-face with his glistening, moist cockhead. His instrument of devastation was so hard and rigid, it made her flush with the need to consume it. It was as if his cock glowed with ethereal goodness.

The first taste of his glans was like honey to a ravenous bear to her, filling her with its sweet, slick nectar. She gave him all she could. She was his bitch, his whore, his conquest. She took his entire love muscle in her mouth, something she had never done before. That was her gift to him. With his dong of desire nearly touching the back of her throat, she suckled him to a hardness that would make a sixteen-year-old athletic boy weep tears of envy.

His climax came quickly and furiously, his sex sauce sliding down her throat like slimy alien invaders, guiding down her highly sexual esophagus to her creamy stomach. His authoritative hands pushed her away, and pushed his sanguine monster of mating back in to his torn khakis.

His mission complete and desire sated, he stepped back, and in the cocksure way that was his alone, threw a crumpled, sex-stained $10 bill at her quivering, kneeling frame. He left her room and her life, the victor who had claimed his spoils. And he left her with memories of lust she could never quench.

-WKW
So, will I remove that post to meet Adsense's strict moral guidelines? The post that includes this paragraph:
She woke with the taste of his turgid penis on her lips. Even though he was gone, his juices and manhood lingered in her mind and on her cloying lips like Vaseline. The events of the previous night came racing back to her, clogging her mind with visions of ecstasy.
Seriously, I don't know. I'll have to mull it over.
-WKW
Aside from being a founding father of the modern blogging culture (he lent John Amato money to get Crooks & Liars started), Mike Finnigan has decided it's time to hang up his blogging pen and enjoy his travels as one of the world's most well-respected musicians.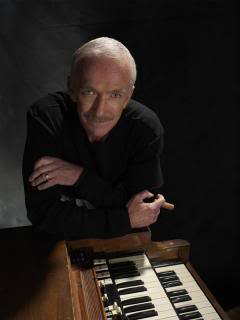 Today, Finnegan announced he will leaving his long-time spot at Crooks & Liars, as well as his "Mike's Blog Round Up: his daily blog post shining a light on smaller bloggers. The name and spirit of the daily post will remain, however. Here's what Finnegan had to say at Crooks & Liars:
I began the blog roundup shortly after John Amato started Crooks and Liars. It has been a real blessing to be a contributor to a site that evolved into an important progressive voice in American politics.The bloggers I got to know and the readers who took time to express their appreciation, or who sent tips, have enriched my life. Now my work and travel outside the U.S. has made it nearly impossible to be a reliable part of C&L so I wanted to say goodbye to all of you and tell you how much I will miss you and this wonderful place.
I've had the good fortune to get to know Mike and have been linked by him several times. It's always an honor and an ego-boost to see the reader numbers swell. More that that, Mike has been an online friend and someone who is always quick to give a word of encouragement, support or honest advice. He is a great ally.
Also, if you're a conversationalist, a dream conversation should be with Finnigan. The man can riff - in depth - on virtually any topic, and usually have several personal anecdotes at the tip of his tongue.
Here's a feature I wrote on Mike, his music career, hius trials and tribulations and long-time sobriety, as well as his beginning days as a blogger. I spoke with Mike's wife, Candy Finnigan - an interventionist on the hit A&E show "Intervention" - in a story you can read here.
-WKW