Zé Aparecido and the bird
We had a terrible thunderstorm here the other evening, leading to many a broken tree. With those broken trees came at least one baby bird, who set up a perch at our front door. And in doing so, gave young Zé Aparecido an hour or so worth of longing.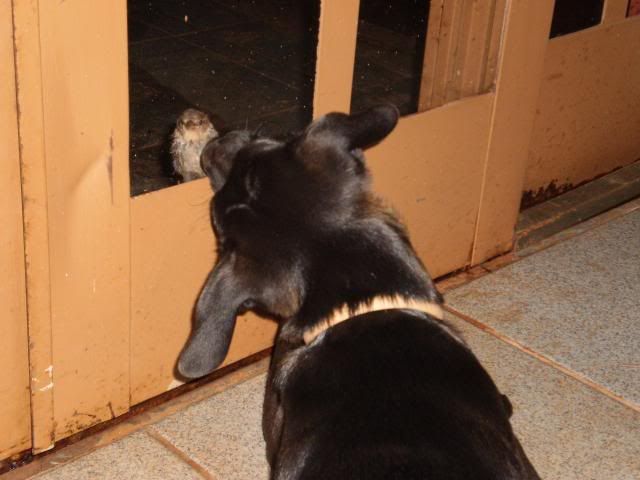 The bird and Zé Aparecido both emerged from the stand-off unharmed.
–WKW