Friday Movie Idea: Stooges meet Saw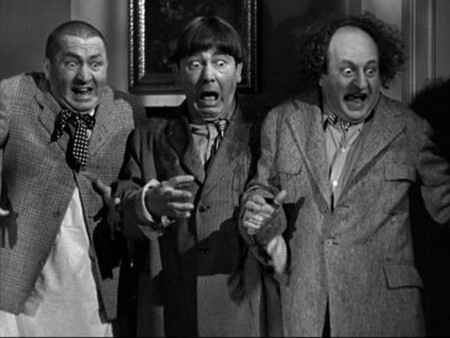 So here's an idea for a movie. I saw that for some reason the Farrelly brothers thought a modern "Three Stooges" movie was a good idea. It tanked and got awful reviews, tho.
So the idea here is to make a sequel to that movie, but have it so the Stooges get abducted by a crazed, cannibalistic serial killer. Throughout the movie, the Stooges try their humor bits and then the killer cuts off their fingers to make them stop, and so on. In the end, all three Stooges die heinously and are devoured. The final shot is Shemp & Curly Joe at the funeral crying their eyes out and swearing revenge.
The theme behind the movie is that you should be nicer to your friends. I think people would watch and come away with something.
-WKW