Guys, want to avoid raping a girl? It's easy enough if you follow the "Yes Means Yes" guideline. You see, consent is the key ingredient in consensual sex. How do you know when a girl says yes? Just use these following photos as guidelines: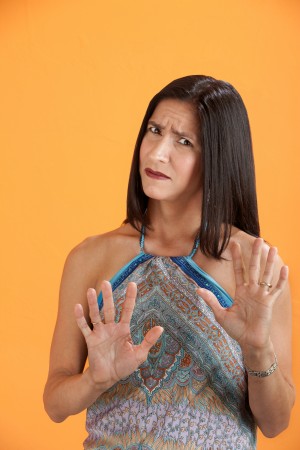 This means no.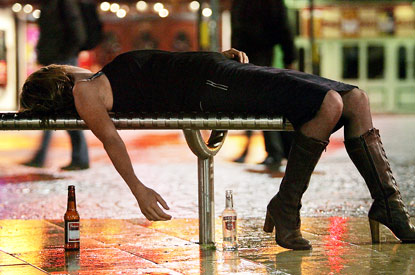 This means no.
This means Yes!
It's pretty much that simple. But for more handy tips on how to avoid being a rapist, head on over to the Yes Means Yes blog.
-WKW
My wife was bitten by the "Jaws" bug at a young age, and is terrified of sharks until til today. So this video is for her:
-WKW
WASHINGTON - President Barack Obama banned the controversial drone program here today, and reaction to the move was swift, as every other country on the planet immediately announced they would do the same, even France, which has a well-earned reputation of being a pain in the ass on these types of matters.
The move to ban drones was met by complete bipartisan support in both the House and Senate, with even staunch defense supporters like warmongering angry white guy Sen. John McCain giving it a thumbs up.
"This is just great," said McCain, who appeared to be choking on something. "Really, great."
Many experts, like William K. Wolfrum, the writer of this blog post, had said getting a handle on the drone issue was vital and would require a great deal of work.
"Getting a handle on the drone issue was vital and would require a great deal of work," said Wolfrum, who just lazily cut-and-pasted that. "I had assumed it would require a bipartisan, national and international movement. But, what the hell do I know?"
Aside from banning all future drones, Obama signed an executive order to destroy all available drones, cease work on them, release all documents regarding drone usage, accuse himself of war crimes, impeach himself and give himself a lengthy jail sentence. Obama said that someone finally told him that predator drones have killed untold innocent civilians in nations like Yemen and Pakistan, and that killing civilians only further increases radicalization.
"They told me that and I was like, 'Woah,' and stuff," said Obama. "If I killed innocent civilians, I must be jailed for war crimes. I would have no moral standing if I didn't. Also, I was born in Kenya."
In other news to further showcase how over-the-top this post has become, the stars of "Finding Bigfoot," today found Bigfoot, who, for all intents and purposes, seems like a fine fellow. It's goal achieved, the show has been cancelled to make room for "Bigfoot & Honey Boo Boo."
-WKW
WASHINGTON - President Barack Obama - in an attempt to ease tensions with Senate Republicans - bought a dozen GOP senators dinner last night, in what all have said was a pleasant evening. The dinner was held at the Jefferson Hotel, with Obama picking up the tab out of his own pocket.
The 12 senators - John McCain, Tom Coburn, Bob Corker, Kelly Ayotte, Dan Coats, Richard Burr, Mike Johanns, Pat Toomey, Ron Johnson, John Hoeven, Lindsey Graham and Saxby Chambliss - were all so moved by the President's largess, that all switched their party affiliation to communist immediately following the dinner.
"If this is communism, it's delicious!" said Johnson, who dined on shrimp risotto. "The people United cannot be divided! And neither will a check when Barack is around."
Following the dinner, all 12 senators said they would back any plan the President had on any issue, and will work to convince their GOP colleagues that "communism is where it's at," as McCain said.
"The President today showed his true stripes - striped bass that is!" said Coburn, wearing a Che Guevarra T-shirt. "Seriously though, President Obama is a great man and I'll do anything for him now. Anything. Name it."
While some of the 12 senators stated they wished now Obama would be more liberal and buy them dessert, the dinner was a major victory for the President. The dinner was also a victory for American political pundits, who have long stated that if Obama was only nicer to Republicans, then everything would be cool.
-WKW
Via Jonathan Cait at New York Magazine:
Boehner's gambit here is perfectly obvious. He wants to cut a deal with Obama, but understands that doing so would result in him getting fired from his job. But since "my members are so crazy they won't even let me negotiate" is not a strong message to bring to a high-profile showdown, Boehner can't say that. Instead he's going with the time-honored method of just saying a bunch of words about politics until the interviewer gets tired of it and moves on.
Read the whole thing here.
-WKW