Friday, November 10th, 2006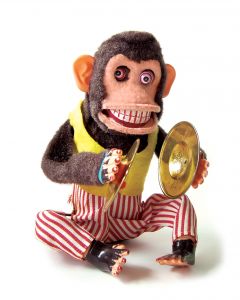 If ever there was one moment that changed the direction of a nation, it was George Allen's macaca moment. It was a moment that encapsulated everything that was wrong with the GOP. And while no one can say if that cost him the election or cost the GOP the Senate, one thing is clear to me - it cost Allen the election and cost the GOP the Senate.
Yes, there he was, George Allen, one-time chosen one, at a rally staring down at a young Indian-American, and as casually as could be, as if no one would either know or deny him this right, Allen started calling him a monkey and started humiliating him publicly. It was shameful and hard to watch.
"Welcome to America and the real world of Virginia," Allen told the dark-skinned student filming the event for the eventual winner of the Senate race, Jim Webb.
But make no mistake about it, that's what the GOP had become. From George W. Bush poking Matt Lauer in the chest or waving his arms angrily whenever anyone asked him a tough question; to Rush Limbaugh openly mocking a much-loved and Parkinson's stricken actor in Michael J. Fox; to Ann Coulter mocking 9/11 victims; to Dick Cheney and Don Rumsfeld snarling at anyone who would not accept their endless lies; to the Jack Abramoff situation; to a Congress held hostage and sharply veering toward a dictatorial attitude and so much more — what Allen did was make it impossible to overlook — these were bad people that flown off the edge of normal, American discourse.
Some will get what's coming to them. Bush and much of his team should expect to spend the next two years being investigated on a score of issues, and rightly so. Time will tell if the Democratic party can handle the job that's been put in front of them. Will they maturely work toward resurrecting a system that has become corrupted beyond rational belief? Or will they go hell-bent for revenge and only exacerbate the problems of the U.S. government?
Time will tell. Only one thing is certain - the world now can look at the U.S. again and not see Americans as completely out-of-touch, narcissistic enemies of the planet. They can see that Americans are not all reckless cowboys, intent on enriching corporations and going on imperialistic sprees. Americans can still do what's right.
And we have a racist ex-Senator from Virginia who couldn't hide his true self to thank for it.
-WKW