Be like a Brazilian - Have sex and dance more
Brazil is a land of paradoxes. One one side of the coin, the nation will fight resolutely for its citizens with HIV/AIDS. On the other, a judge will announce that gay men have no business playing soccer.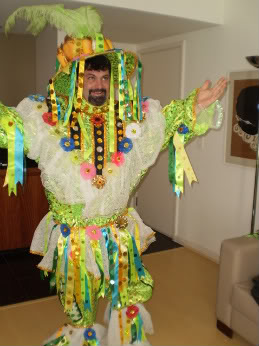 But recently, Brazilian Health Minister Jose Temporao gave some advice to uptight Brazilians that Americans should heed - dance more, and have sex more.
From The Huffington Post:
Temporao says adults should be exercising more to help keep their blood pressure down – and he says a good cardiovascular workout includes sex, "always with protection, obviously."

Temporao also recommends dancing, a healthy diet and regular blood-pressure checks.
So, for you Americans battling high-blood pressure, have more sex. And dance more. Remember, it's like Tom Delay disappeared off the planet after being on Dancing with the Stars.
-WKW