As everything points to former New England Patriots' tight end  Aaron Hernandez being the person who murdered Odin Lloyd, one wonders if the media will eventually take a look at some factors regarding the case. Factors the NFL would not want investigated.
Was Hernandez using performance drugs? In an era where several former NFL players have committed suicide and fought brain damage due to their playing careers, could brain damage be an issue.
Of course, it's very possible that Hernandez is just an unstable person who was destined to kill some one. For many, though, it's hard to see such a promising career go up in gun smoke. Regardless, the media needs to examine the issue. What part - if any - did the NFL play in the murder of Odin Lloyd?
The NFL wants no part of these questions, but they must be asked.
-WKW
This is an update to my original post "Brazilian girl auctioning off virginity for a documentary? I doubt it."  Since that original post, I have heard back via e-mail from Justin Sisley - the young man who is claiming to be making a documentary about a male and female virgin who are auctioning off their virginity.
While Sisely was none too thrilled about about my thought that the whole project could be a hoax, he answered few of the questions I had asked. The questions he did answer just created more questions, however.
For instance, in regard to why the female "star" of his documentary - Catarina Migliorini - was in Indonesia now, Sisely had this to say:
"Catarina is in Indonesia because we could not get her into Australia, she has had three visa refusals and been turned away from New Zealand, twice!," wrote Sisely. "Bali was the next closest place to Australia, where my contacts and crew were. For the auction to be legal and in Nevada (USA) the virgins would have to get working visas. Catarina can not even get a tourist visa to Australia, what chance does she have of getting a working visa to America?"
The visa issue does jibe with reality, as it is common for Brazilians to struggle getting visas to other countries, at times. This, however, creates questions of how Sisely plans on having the sexual encounter occur on an airplane (it was originally reported that Sisely was to have a private plane take Migliorini and her winning bidder from Australia to the U.S. so they could consummate in the air, where apparently he believes prostitution is legal.
A comment that truly struck me, however, was why he had taken Migliorini away from Brazil in the first place:
"This is an extremely difficult film to make, it is not only difficult to avoid legalities it has been extremely difficult to find the virgins who can see it through to the end. The reason I choose a Brazilian virgin was to take her out of her environment where she was less likely to be influenced by family and friends and therefore more likely to stay committed to the project," wrote Sisely.
Te question that arises in my mind: If this were truly meant to be a documentary, wouldn't the "virgin's" interactions with family and friends be a big part of the story? If the documentary is solely about her losing her virginity (to a bidder who has paid $190,000 for the honor), then it really is more about filming an act of prostitution.
Sisely has not responded to other questions from me, aside from pointing out he has directed documentaries before.
Another side of the story comes from Huffington Post's Weird News, where writer David Moye spoke with Sisely and the first crack in the media's poor effort in covering the story came out. In her statement, Migliorini said she would use a big part of her earnings from the documentary for charitable purposes, something Sisely said he was unaware of:
"I was surprised she said that because in all my dealings with her, she made it clear that it was a business decision for her," Australian filmmaker Justin Sisely said in an exclusive interview. "Now, given how big this story is in Brazil, she's trapped. If she doesn't give any money to charity, she's going to look bad."
In regard to how to prove the virginity of Migliorini, Sisely gave an answer that would make Todd Akin proud:
"There is apparently a test that can tell if a penis has been inserted into her," Sisely said.
I'll let you know more about this story should Sisely write me back and answer any pertinent questions, such as how the bidding got to $190,000 in just a few days, whether or not Sisely will film the encounters, why no one in the production seems to use social media, and others.
My current opinion is that Sisely got a lot of attention for this idea, but is struggling to get it to come to fruition and didn't realize just how difficult the whole undertaking would be.
If the project is what it says it is, it is clearly a filmed act of prostitution. But there is still no saying for sure whether the project is what Sisely claims it is, as his comments on it have been vague and incomplete. It still could be just performance art, or pornography. Or it could all be an attention-grabbing hoax. Or perhaps an ill-conceived idea that has gotten away from Sisely. Time will tell. Should I hear again from Sisely, I'll let you know.
-WKW
Is it possible to be against the death penalty and against violence yet feel utterly fine about a 69-year-old grandmother getting brutally assassinated? The answer is yes if that grandmother was ruthless Colombian druglord Griselda Blanco:
MIAMI - Griselda Blanco, the drug kingpin known for her blood-soaked style of street vengeance during Miami's "cocaine cowboys" era of the '70s and '80s, was shot to death Monday in Medellin by a motorcycle-riding assassin.

Blanco, 69, spent nearly two decades behind bars in the United States for drug trafficking and three murders, including the 1982 slaying of a 2-year-old boy in Miami.

Called the "Godmother of Cocaine," she was deported in 2004 to Colombia, where she maintained a low profile …

"It's surprising to all of us that she had not been killed sooner, because she made a lot of enemies," former Miami detective Nelson Andreu said.
If you haven't seen it already, I highly recommend renting the 2006 documentary "Cocaine Cowboys" to learn about the drug trade in 1980s' Miami, and to learn why Blanco truly earned those bullets that took her life.
-WKW
Something smells a little Klanny.
-WKW
Ernest Hancock and Freedom's Phoenix "watering the tree of liberty" with guns at an Obama appearance.
I've written several times about Overstock.com CEO Patrick Byrne, focusing on his love for intimidating and slandering financial journalists, his constant misleading of investors, and other subjects.
Byrne - who has led Overstock to yearly loss after loss and has been key in driving OSTK stock to it's current $5.01 per share - is also an extreme right-winger. Not a Sean Hannity-type extreme right-winger, mind you, but closer to one of those faux-Libertarian, overthrow-the-government types of extremists.
Such does Byrne support the right-wing libertarian militia movement, that he was recently a guest of Earnest Hancock on Freedom's Phoenix radio show. Who is Hancock, you ask? Well, just someone who has been accused by Arizona State Senator Russell Pearce  - a far-right conservative himself - of being a terrorist.
Ernest Hancock, the online radio host who staged  an interview with an assault rifle-wielding associate at the Obama event in Arizona yesterday — and was himself armed with a 9 millimeter pistol — was a vocal supporter and friend of right-wing anti-government militia members who were convicted of conspiracy and weapons charges in the 90s.

And in an interview today with TPMmuckraker, Hancock said he still believes the Viper Militia case was "manufactured" by the same government that manufactured Waco  and lied to its people about 9/11.

The federal government initially accused the Arizona Viper Militia of plotting to blow up federal buildings, which the twelve-member group cased on videotape.

In July 1996, after a grand jury indicted the suspects, federal agents "seized about 90 high-powered rifles and hundreds of pounds of a bomb-making compound from the shabby bungalow of a man whom officials identified as the ordnance specialist of a local paramilitary group," the New York Times reported at the time.

Hancock, who in recent years designed the famous "Ron Paul rEVOLution" graphic, was an oft-quoted defender of the militia members. The tapes of the government buildings, he said at the time, were purely "educational."
More on Hancock and the Viper Militia here, via TPM and here at The Huffington Post.
Byrne - who notably railed against Utah voters for rejecting his push to "reform" the Utah school system by making it a voucher program and runs the libel factory known as Deep Capture - shared some of his radical, paranoid views with Hancock, including his claims that "Naked Short Sellers" have destroyed the stock prices of his mismanaged company.
Hancock is not currently under arrest, and it was by no means a crime for Byrne to appear on his radio show. But it shows he is a supporter of those with radical and dangerous ideologies. If you don't think right-wing terrorism is a problem in the U.S., read some of David Neiwert's work on the subject.
People like Hancock like to talk how they just want to be "left alone" by the federal government, but what they really want to be left alone to be racists who dream of an overthrow of the U.S. government. These are violent, ignorant, paranoid people who fantasize that Ron Paul will someday be President and allow them to unleash chaos in the name of of something they like to call Libertarianism.
And Overstock.com CEO Patrick Byrne supports them.
-WKW
Rush Limbaugh apparently isn't the only one paying dearly for his misogynistic ways. Overstock.com boss Patrick Byrne, who has shown himself to be a first-class misogynist himself ("So, why exactly did you become a reporter? Giving Goldman traders blowjobs didn't work out?" he once e-mailed business reporter Bethany McLean), is currently riding his Internet retailing company straight into the ground.
Via Sam Antar:
Last Friday, Overstock.com (NASDAQ: OSTK)

reported

a fourth quarter net loss of $3.4 million compared to net income of $14.9 in the previous year's fourth quarter. Its revenues declined 10% to $314.1 million compared to $348.9 million in the previous year's fourth quarter. Details of the fourth quarter financial results were so bad, that Overstock.com did not present a full income statement for that quarter in its

press release

. Instead it only provided key metrics of its fourth quarter numbers and presented a full year income statement. For the entire year, Overstock.com reported a net loss of $19.4 million compared to net income of $13.9 million in the previous year. Its 2011 revenues decreased 3% to $1.054 billion compared to $1.090 billion in the previous year.As of December 31, 2011, the company reported a net working capital deficit (current assets less current liabilities) of $14.1 million. Overstock.com's negative net working capital balance indicates that it's having problems paying its bills as it entered into its traditionally weakest quarter of the year (the first quarter of 2012). Overstock.com common stock closed at $6.11 per share, down $0.77 per share as investors reacted to the company's horrible earnings report.
This is the latest setback for Byrne & Overstock.com, which has spent years "cooking their books" and misleading investors. In 2011, OSTK managed to make one of the year's greatest PR blunders in trying to change its name to "O.co" (not a typo, that's the name).
The recent report came as a surprise to analysts. Via Reuters:
Analysts, on average, had expected the company to earn 45 cents a share, on revenue of $377.6 million.
One wonders who these analysts are. For those that have kept their eyes on Byrne - a donor to the Swiftboat attacks on John Kerry and a fierce supporter of a failed school voucher initiative in Utah - this collapse of his company has been easy to predict for some time now. And it appears no matter how hard he tries to libel & slander business journalists  (he's currently being sued for libel in Canada), his company will pay the ultimate price for his mismanagement.
-WKW
Things Jesus didn't do over the weekend:
Help Arizona-born U.S. citizen Amir Mirza Hekmati avoid being sentenced to death for being a spy in Iran.
Help millions of Iraqi refugees.
Keep Syrian protesters from being killed.
Keep Beyonce & Jay-Z from naming their daughter "Blue Ivy."
Help 10 Pakistani soldiers avoid denogginization.
Help the two people killed in a bus crash in Montana.
Keep gas prices from rising.
Keep a young girl from being cyberbullied until she killed herself, and keep the cyberbullies from mocking her after she died.
Things Jesus did over the weekend:
Help Tim Tebow beat the Pittsburgh Steelers and throw for 316 yards, which is similar to a Bible verse.
-WKW
For those following the silly drama between Alec Baldwin and American Airlines, the 30 Rock actor has now quit his Twitter account, saying he would start a new one.
"Let's play a game called Mass Unfollowing. I want to crash this acct and start again. But, tonight at 10 PM, NY time, unfollow me," wrote Baldwin.
For those unawares, yesterday, Baldwin had been kicked off a flight by American Airlines and took to Twitter to complain. From US Magazine:
Alec Baldwin arrived safely at New York City's JFK airport Tuesday night. Earlier in the day, the 30 Rock star was kicked off an American Airlines flight for continuing to use his iPhone while the plane was at the gate.

"The flight attendant on American reamed me out for playing Words with Friends while we sat at the gate, not moving," Baldwin, 53, tweeted. (His account has since been deleted.) "No wonder American Air is bankrupt."
Earlier today, American Airlines gave their version of the events on their Facebook page:
Since an extremely vocal customer has publicly identified himself as being removed from an American Airlines flight on Tuesday, Dec. 6, we have elected to provide the actual facts of the matter as well as the FAA regulations which American, and all airlines, must enforce. Cell phones and electronic devices are allowed to be used while the aircraft is at the gate and the door is open for boarding. When the door is closed for departure and the seat belt light is turned on, all cell phones and electronic devices must be turned off for taxi-out and take-off. This passenger declined to turn off his cell phone when asked to do so at the appropriate time. The passenger ultimately stood up (with the seat belt light still on for departure) and took his phone into the plane's lavatory. He slammed the lavatory door so hard, the cockpit crew heard it and became alarmed, even with the cockpit door closed and locked. They immediately contacted the cabin crew to check on the situation. The passenger was extremely rude to the crew, calling them inappropriate names and using offensive language. Given the facts above, the passenger was removed from the flight and denied boarding.
And just a few hours ago, Baldwin - who had nearly 600,000 followers on Twitter, apparently abandoned the account. His account has now been renamed "Deactivated001." Baldwin's last Tweet, 13 hours ago, was video of Bernard Haitink and the Concertgebouw, performing the Mahler 9th, fourth movement. "I leave you with this …" Baldwin wrote.
Other Twitter celebrities have had their own Twitter dramas, as well. Pundit Keith Olbermann - a friend of Baldwin - has recently announced he will no longer reply to any of his followers on Twitter.
Update: Conservative SooperMexican - who has had some Twitter drama with Baldwin in the past - has more on the Baldwin story.
-WKW
Next year's Black Friday will officially begin with the ritual sacrifice of a poor mom who just wants to be able to afford to buy her kid a new school notebook.
(AP)  LOS ANGELES — A woman shot pepper spray to keep shoppers from merchandise she wanted during a Black Friday sale, and 20 people suffered minor injuries, authorities said.

The incident occurred shortly after 10:20 p.m. Thursday in a crowded Los Angeles-area Walmart as shoppers hungry for deals were let inside the store.

Police said the suspect shot the pepper spray when the coverings over the items she wanted were removed.

"Somehow she was trying to use it to gain an upper hand," police Lt. Abel Parga told The Associated Press early Friday.

He said she was apparently after some electronics and used the pepper spray to keep other shoppers at bay.

Officials said 20 people suffered minor injuries. Fire department spokesman Shawn Lenske said the injuries to least 10 of them were due to " rapid crowd movement."
-WKW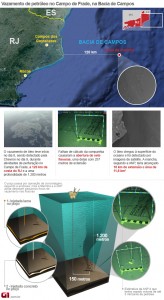 There is something odd happening here in Brazil. There is an oil spill - courtesy of Chevron - off the coast here. That's not the odd part. In fact, it increasingly seems like a normal occurrence. Chevron has thus far lied about the oil spill and has shown a lack of preparation in dealing with it. But there's nothing strange about that, either.
No, the odd part is this - there are no sectors of Brazilian politics or the media that are rushing to defend Chevron on the oil companies for this spill, nor is the government working to help Chevron's public relations team. In fact, the Brazilian government is working hard to make Chevron responsible for the spill, which is coming from a leak at more than 1,000 meters below the sea in the  Frade oil field off the coast of the state of Rio de Janeiro.
Yesterday, the Brazilian government banned Chevron from drilling in Brazil (all of Chevron's drilling activities are in the Frade oil field) while the government investigates the reasons for the spill. From Bloomberg:
The company needs to pay more attention to safety after its "negligence" contributed to the accident, Brazil's oil regulator, the Agencia Nacional do Petroleo, said yesterday. The ban will remain in place until the regulator identifies the causes and considers it safe to resume drilling, it said.

''This is a setback for Chevron in Brazil,'' Gianna Bern, president of Chicago-based risk management adviser Brookshire Advisory and Research, said yesterday in a telephone interview from Buenos Aires. "It will be challenging for Chevron to emerge unscathed from the accident."

Brazil is seeking to ensure foreign oil companies such as BP Plc, Statoil ASA and Royal Dutch Shell Plc, which are exploring in deep waters off the coast of Brazil, help the country maximize vast oil deposits located deep beneath the ocean while avoiding disasters similar to the BP Gulf of Mexico oil spill. Brazil expects crude production to double during the next decade as it develops the largest oil finds in the Western Hemisphere since Mexico's Cantarell in 1976.
In something that may come as a shock to Americans who watched Republican Rep. Joe Barton apologize to BP for the Gulf Coast Oil Disaster, it is Chevron that is eager to apologize and accept the punishments that have thus far been levied against the company.
Chevron said it "has not received any formal notice from" the Brazilian regulator suspending its drilling license, although it "acknowledges" the ANP posted a notice on the suspension on its website, according to a statement today.

The oil producer "will adhere to all the rules and regulations of the government of Brazil and its agencies," Lloyd Avram, a spokesman, said in an e-mail. Chevron, based in San Ramon, California, continues production from the field, he said. The stock slid 2.8 percent to $93.75 at the close in New York yesterday.

Chevron hopes to continue operating in Brazil, George Buck, the head of Chevron's Brazil operations, said in a Congressional hearing in Brasilia yesterday. "I ask sincere apologies to the Brazilian people and the Brazilian government," he said.
On Monday, Brazil's Environmental Department fined Chevron $50 million for the leak. The Minister of Environmental Department, Izabella Teixeira, said the company is likely to be fined more as investigation into the spill and response continues.
The leak began on Nov. 8, and Chevron's PR department quickly began a BP-like assault. First, the company stated that recent drilling in the area was not the cause of the leak. They later admitted it was.
Also on Monday, Buck stated that the leak had been sealed. It isn't.
"If there is still leaking? Yes, the leak is still ongoing. It was shown a video that shows the worst point of the stain on the seabed, and less than three barrels on the ocean surface, "he said. Shortly before, during the hearing, Buck had said the leak was contained and that there would be only "residual oil" - that statement was challenged by the coordinator of operational safety of the ANP, Raphael Moura.

"The NPA has identified small leak, but flowing," said Moura. After being questioned by a deputy on the subject, Buck admitted that the leak continues and said that Chevron is "trying" to reset the oil leak.
Chevron originally stated the leak had spilled less than 600 barrels of oil, then said that the leak had released 2,400 barrels of oil into the water. Brazilian officials put that figure at closer to 8,000.
Brazilian authorities are also questioning whether Chevron has used illegal foreign workers in their Brazilian operations.
The Amazon Defense Coalition - highlighted in the documentary "Crude" has warned Brazil to not trust Chevron's claims.
"Do not trust Chevron," said Ecuadorian lawyer Pablo Fajardo, who led the lawsuit against the oil giant. "Chevron took our oil, polluted our rainforest, harmed and killed our people, committed fraud, and then tried to cover it up."

Fajardo added, "Chevron's handling of the oil spill in Brazil shows that the company has a systemic problem in failing to meet its environmental obligations to the communities where it does business.  From what we have observed in Latin America, Chevron officials simply lie about environmental problems as part of the company's business model. "

Humberto Piaguaje, an indigenous leader in the area of Ecuador where Chevron operated, said, "In Ecuador, we have lived with Chevron's contamination for five decades, and the company has refused to pay for the damage and destruction it caused. All governments in Latin America should beware of these basic facts before they do business with Chevron," said Piaguaje.

A recent court judgment, issued after an eight-year trial, found that Chevron intentionally dumped billions of gallons of toxic wastewater into the rainforest when it operated in Ecuador from 1964 to 1992.  The court found the company left more than 900 unlined waste pits that to this day contaminate groundwater and nearby rivers and streams, decimating indigenous groups and farmer communities who no longer have access to clean water.
While pointing out the deficiencies of the Brazilian government would take multiple posts, one thing the Chevron oil spill has shown us is that Brazilians of all parties and ideologies take it seriously when a foreign corporation comes to their land and wrecks havoc. Expect to see Brazil keep the pressure on Chevron to clean the mess they've created and to not lie about the situation.
-WKW
… a young protester found out the price of protest.
-WKW
Sportswriter Lyle Fitzsimmons recently wrote a piece about the Manny Pacquiao-Juan Manuel Marquez fight. While doing so, he bragged about watching the fight for free via an online site.
Rather than making the trip to see it in person or gathering collateral to bankroll the pay-per-view, I instead endeavored to wake up Sunday morning, stay insulated from contact that'd spoil the result — and find an online feed to let me watch the fight "live," 12 hours later.

I happily found success courtesy of a site called www. (oh, wait…sorry Bob, can't reveal my sources, right?), which was rebroadcasting the as-it-happened UK feed from Primetime, including blow-by-blow by ex-NFL kicker Benny Ricardo and color from Pacquiao stablemate Amir Khan.

Truth told, I'd have preferred Tim Ryan and Gil Clancy…but pirates can't be choosers.
It was just over two years ago that
Fox News fired long-time writer Roger Friedman
after he used an illegally downloaded pirated copy of X-Men Origins: Wolverine for a movie review. While I'm not saying Fitzsimmons deserves the same fate, I will say that the promoters of the fight probably didn't intend for it to be watched - by a journalist - the next morning for free on a Web site. It is most definitely a journalistic ethics issues, if not an outright crime.
According to his
Twitter account
, Fitzsimmons is a Florida Gators correspondent for CBSSports.com, a Contributing Editor  for SportsNetwork.com, a  Columnist at BoxingScene.com, and  Editor for Naylor, LLC.
-WKW
New York City is doing its best job to shut down the original Occupy Wall Street site at Zucotti Park, and are doing so in such a way as to only uplift the movement in general, even if it slows it down in the short term.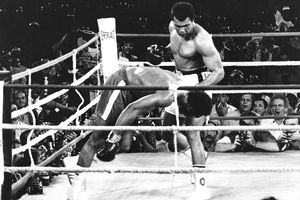 Whatever anyone may say about OWS - that they were not organized, that they have no end game in mind, etc. - they have managed to change the dialog in the U.S. and get the focus on wealth inequality. This is a major accomplishment. Regardless what happens with OWS, what matters is that a step was taken to stop corporate domination of the financial and legal systems of the United States and the globe. But in a time of instant gratification, it's important for patience to hold sway.
It took a long time to get where we are, and it will take a long time to get back. But giants do fall.
-WKW
Here's some news that needs to be passed around. It seems Kotex has recalled some of its tampons due to health risks:
If you've got Kotex tampons at home, check your boxes: Kimberly-Clark, Kotex's parent company, has recalled the brand's Natural Balance Security Unscented Tampons (Regular Absorbency) in both the 18- and 36-count boxes, reports the U.S. Food and Drug Administration. The recalled tampons were sold at select Walmart stores in Iowa, Kansas, Missouri, Nebraska, New Mexico and Texas; select Fry's stores in Arizona; and select Smith's stores in Utah and Arizona.

During the manufacturing process, the tampons were contaminated with the bacterium Enterobacter sakazakii, which can cause UTIs, pelvic inflammatory disease, and potentially life-threatening vaginal infections. There is also a chance that the bacteria can be transmitted between individuals.

Consumers should stop using the tampons immediately and contact a physician if you have used them, or if you experience unusual vaginal discharge, rash, fever, headache, vomiting or abdominal pain, particularly if you have AIDS, are HIV-positive, are pregnant or have cancer or any other existing serious illness.

Consumers should also contact Kimberly-Clark's Consumer Services Division at 1-800-335-6839 so the necessary information and arrangements can be made to retrieve the unused product.
HT Deeky
-WKW
It appears Canada doesn't abide a CEO inventing crimes against one of it's own. Vancouver's Altaf Nazerali has won a court order to - least temporarily - shut down the deepcapture.com website.
From Stockwatch:
The order came the same day that Mr. Nazerali filed a notice of claim against the site and its operators. He claimed that deepcapture.com linked him with Mafia figures and an associate of Osama bin Laden, among others. The defendants included naked short-selling conspiracist Patrick Byrne, who is the publisher of the site. (Mr. Byrne is also the chief executive officer of Internet retailer Overstock.com Inc.) Also a defendant was Illinois resident Mark Mitchell, who the suit identified as the author of much of the material that Mr. Nazerali complained of.

According to the suit, deepcapture.com posted the defamatory material in a series of chapters. One, dated July, 2011, stated that Mr. Nazerali was an important figure at Bank of Credit and Commerce International, "the massive criminal enterprise that did business with everyone from La Cosa Nostra and the Russian Mafia to Colombian drug cartels." His business partners, as listed in the passage, included Mufti al Abbar, "chief market manipulator for Muammar Qadaffi," and "an impressive number of securities traders who are also narco-traffickers (such as Paul Combs, until Combs was whacked by Nazerali's mobster friend Egor Chernov)."

Another chapter claimed that Mr. Nazerali's associates included Yasin al Qadi, "Osama bin Laden's favorite financier." It also linked with other Middle Eastern figures. "Nazerali, recall, has working relationships with … members of Al Qaeda's Golden Chain, the regime in Iran, Pakistan's ISI, the chief of Saudi intelligence, the ruler of Dubai, the royals of Abu Dhabi, La Cosa Nostra, the Russian Mafia, and others in the Milken network."
Look for Byrne & cronies to decry this to be an attack on his first amendment rights. The problem for Byrne - who recently got Current TV's Young Turks to praise him for attending Occupy Wall Street - is that Canada doesn't appear to accept that blatantly lying about people to be a right.
It will be interesting to see what happens next. I presume the website was shut by its web host, and of course there's nothing to prevent Byrne from moving the content to Iran or wherever, all the while bleating about how his right to make stuff up about people has been infringed by dastardly Canadians. The judge is just going to love that.
Yes, this most definitely will be interesting.
-WKW