Brazil's Neymar - a gold medal would make up for that haircut
With two games down in the London Olympics, Brazil's men's soccer team has looked strong, scoring six goals on its way to two victories. Brazil's most famous player - young attacker Neymar - is showing why European clubs are drooling over him, scoring twice and setting up two other goals.
Neymar is currently Brazil's great hope, as his style and passion have already garnered trophies (Copa Libertadores, Copa do Brasil, etc.) for his club Santos. In Brazil, however, there is on trophy that has eluded the Seleçao - an Olympics gold medal. Yes, in its great history, Brazil has never taken home the gold. This talented Brazil side  is expected to fix that problem this year.
For Neymar, it would be another trophy as he works his way to be the star of Brazil's 2014 World Cup team. Make no mistake, the kid is talented, stylish and seems to relish the spotlight. But he needs this Olympics win for multiple reasons. To me, the main one is to make up for making his silly hairstyle the most popular for Brazilian boys and young men: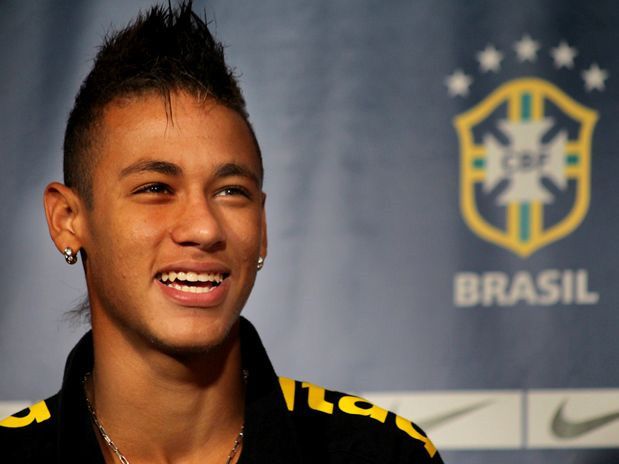 -WKW