William K. Wolfrum's Morning – June 30, 2010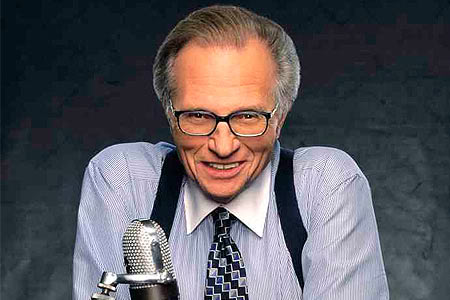 Larry King will retire from CNN. This may be the straw that breaks America's back.
News
Oil-Soaked Beaches: With Hurricanes pushing the waters, oil is hitting more and more beaches, making this disaster a lot more real to many.
Kagan's Confirmation: Should her politics matter?
Democrats Still Trying: If Democrats can get unemployment benefits turned back on for a few million, that should help at the ballot box.
Sports
Today in Jail: Cincinnati Bengal's running back Cedric Benson, busted for assault. Look for Cincinnati to easily cover the Over on "No. of players arrested" this season.
Spain Strong: Simply put, Spain shut down Portugal yesterday in its 1-0 World Cup victory because Spain is damned good. Still, it was good to not have to see much Cristiano Ronaldo.
Blogs
Kevin Drum: Financial reform should pass, and, like many other things, it will be better than nothing.
DagBlog: Republicans say the darnedest things.
Alan Colmes: Sharon Angle is Conservative. A Really Really fundamentalist Conservativist. And a Scientologist. If she beats Harry Reid, we may just have to quarantine everything Nevada not named Las Vegas.
Tweet of the Day
5 applicants for every 1 Job. Four must die. One moves on to $7.25 per hour. Coming next week to Fox - "The Interview"
Tweet of the Day II
I'm no economist, but when Wal-Mart became the biggest employer in U.S., someone should have raised their hand.
-WKW