Rostov-on-Don, RUSSIA — Leaker extraordinaire Edward Snowden unleashed his biggest coup to date, leaking Santa Claus' Naughty or Nice list on Christmas Eve.
"I just want us to have a discussion, is all," said Snowden. "Let's talk. I want to talk. We should talk."
Claus, a shadowy figure known mostly by song, has long fought off civil liberties activists who say more transparency is needed in regard to the famed list.
"A debate, perhaps?" said Snowden. "A little tea time conversation, maybe?" I really wanna talk about this."
The release of the Naughty or Nice documents - attained by Snowden who spent seven months dressed up as an elf to get his hands on the goods has already created controversy.
"This will undoubtedly cause turmoil for America," said Director of National Intelligence  James Clapper. "When the terrorists get this information, the Naughties will be in grave peril.
The controversy has spread quickly. Bobby Jimson, a 9-year-old who discovered he was on the Naughty List for excessive sister-punching, expressed his feelings about the leaks.
'THIS IS BULLSHIT!' said Jimson.
More on this story as it develops.
-WKW
DES MOINES — "Gay people are made of orange peels and frog legs," shouted William K. Wolfrum.
"Black people poop pumpkin pie!" Wolfrum added.
Wolfrum, who is unemployed, said he was practicing his First Amendment rights to say anything he likes.
"Mexicans have four nipples," bleated Wolfrum.
Wolfrum, who said he doesn't care about his social media reputation, said he felt free to say whatever he wished because the government would not charge him with a crime or detain him in anyway.
"I'm free," said Wolfrum, 46. "Icelanders drink squirrel milk!!"
Wolfrum, however, admits that he understands his radical viewpoints mean that he will struggle to find future employment.
"Oh, yeah, I'm screwed," said Wolfrum. "Maybe I can see if Obama will step in and force someone to hire me. If not, I don't see anyone hiring me. Or even talking to me much."
Wolfrum, however, said what really mattered was his freedom to say important things that truly mattered and drove social change.
"All Irish people have butterscotch in their hair," blathered Wolfrum.
-WKW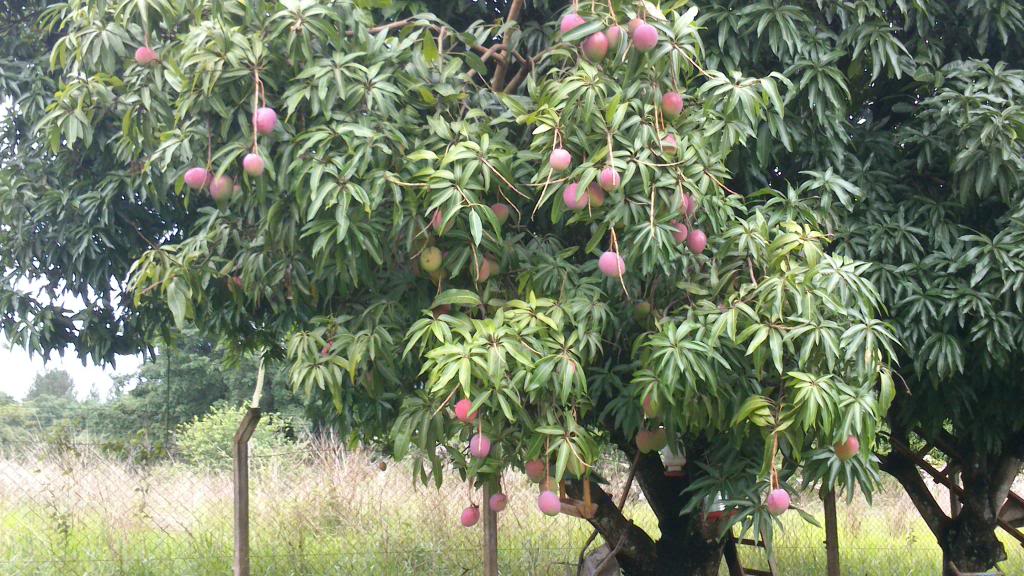 I have three mango trees. I spend an inordinate amount of time speaking and thinking about mangoes.
-WKW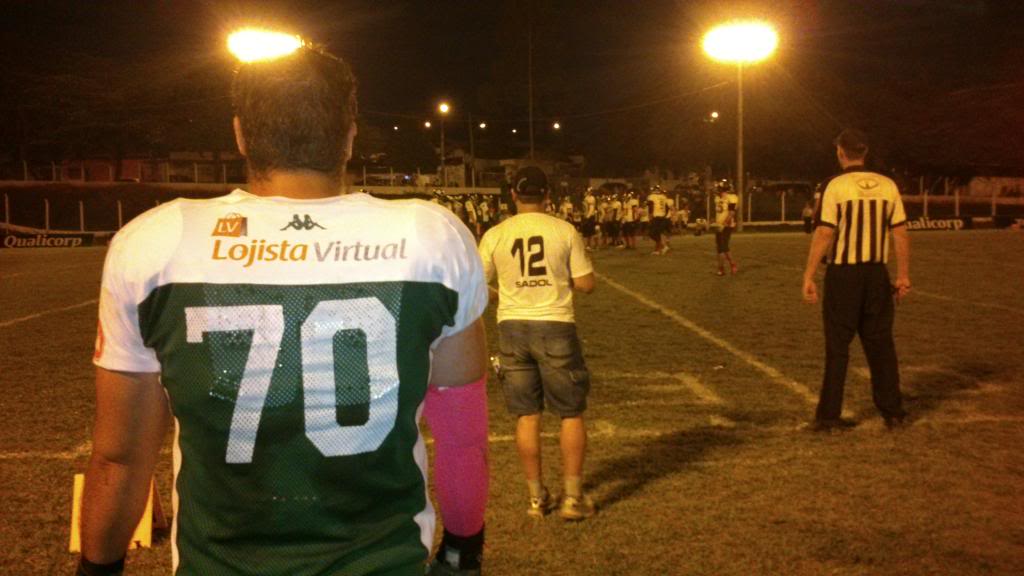 "This is a game of emotion and violence. Even if you don't fully understand, enjoy watching these warriors on the field." — Announcer Fabio Dos Santos.
Uberlandia, Minas Gerais, BRAZIL — A warm summer Saturday in Brazil. The field is freshly lined. Fans of both teams take their places, wearing the shirts of their favorite teams. the players stretch and prepare for the match ahead. As anticipation builds to a fever pitch, the game begins.
The kickoff …
… is returned to the 25-yard line before the returner is tackled.
This is not your pai's football.
To say Brazil is a soccer-crazed nation is as much an understatement as saying they enjoy dancing. "Who is your team?" is a required question when meeting someone (My Brazilian team is Cruzeiro. Which is my father-in-law's team. Which meant it was an easy choice). The game is religion and a big part of Brazilian society.
Yet on a Saturday evening, here were a bunch of Brazilians aged from 18 to 45, putting on shoulder pads and helmets and preparing to grind it out for 40 minutes. It is, to say the least, a surreal vision.
The game featured the Uberlandia Lobos against the Lusa Rhynos, two of the more than 20 organized American football teams throughout Brazil playing in the "Touchdown Tournament," the semi-official "commission" of American Football. Jeovanir Silva, the President of the Lobos, as well as an offensive lineman, has been the main cog in bringing American football to this city of 600,000 residents.
"We are pioneers of the game here in Brazil," said Silva. "It is our job to promote an teach the game."
But while Silva and other Brazilians deserve credit for promoting the game, pursuing sponsors, and raising the country's awareness of the game, one entity can take credit for planting the seed - ESPN.
Prior to the game, there was an expectation that many of the players had either studied or spent a significant amount of time in the United States, where they were able to gain an appreciation of American football (such is the case with my wife.) Instead, nearly all players pointed to watching NFL games on ESPN (which is available via cable or satellite tv here).
Uberlandia's diminutive strong safety Joaquim Garcia - the team's defensive captain, who makes up for his lack of size with the highest football IQ on the field - is one such player. Having spent his life watching the game on ESPN, the 20-year-old is now one of the country's top players.
"I remember I was very young and watched an NFL game and gave always loved it since," said Garcia. "It is amazing to get to play."
Garcia's girlfriend, Kim, sits in the stands along with approximately 100 other surprisingly football-savvy fans. Looking through the crowd, one is never likely to see so many people in sporting jerseys that don't have names like Neymar or Kakà on the back. Here, fans proudly wear jerseys of NFL players like Brady, Manning and Brees. And in the crowd sits Kim Garcia, looking for all the world like Brazil's first football widow.
"I know the game pretty well," said Kim Garcia. "We watch games all weekend. Every weekend."
The game itself was both beautiful and heinous. Turnovers abound. Penalty flags are like a plague of yellow locusts. Both teams suffered from the same problem - having learned the game via watching the NFL, the players wanted to play NFL-styled offenses. The running game - the main staple of beginning football players - was utterly abandoned by both teams in place of passing games that led to a total of seven interceptions for the game.
Nonetheless, there were tremendous bright spots. Both teams played with passion, and as the game progressed, you could see true "football players" emerge. Big hits were met with thunderous applause from players and fans alike. Uberlandia running back Eduardo de Souza scored on a nifty 25-yard camper that ended with him somersaulting into the end zone.
In the end, an early safety was enough to give the Rhynos a hard-fought 8-7 victory. Despite the loss, Silva continues his work in making Uberlandia one of the top teams in the nation. The club has received a smattering of media attention, started a youth team and continues to invite any potential players that want to come out and give American football a try.
In the end, the game is about the players. And leaving the field, bloodied but unbowed, Joaquim Garcia lets you know his feelings for the game with one popular Portuguese word.
"Ótimo."
-WKW