William K. Wolfrum's Morning - Tipping the Cow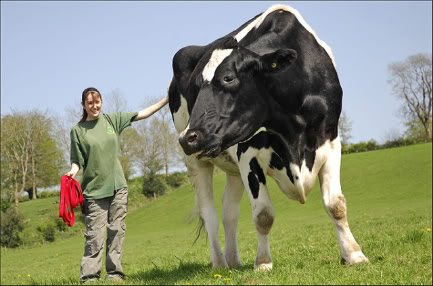 Alan Simpson's opinion of Social Security and those that accept it.
News/Politics
Pakistan Floods: The watery nightmare continues unabated.
NYC Cabbie Stabbed: Make no mistake, this was a text book hate crime. But what set Michael Enright off?
Help Wanted: Need nine people fluent in Ebonics. Apply at DEA.
Blagojevich Retrial: Boxing trainer Gil Clancy enjoyed telling a story about being in the dressing room with a fighter who'd just lost. "Get me him again,"the fighter said. "You just had him," answered Clancy. The same goes with Blago. They had him, lost him, and now it's time to move on.
Glenn Beck's "Dream": Be afraid. Be very afraid.
Ken Mehlman's Outage: No surprise, of course, but maybe some of these RNC types could come out while they still have political power.
Tea Party Power: As expected, the Tea Party will be the best thing Dems have going for them this November.
Sports
Tiger Woods' Ex speaks: Elin Nordegren speaks out for the first time, and comes off as the only likable, real character in the whole mess.
More Football: The NFL wants an 18-game season? I'm ok with that.
Blogs
Crooks & Liars: A new design and some new bloggers for the venerable (by Web standards) blog.
Emptywheel: New Wikileak: CIA Admits US Exports Terror.
The NonProfit Quarterly: Wikileaks is all about exposure. Except when it comes to its own finances.
Swampland: Even Joe Klein is wondering about the truth of "Dems being depressed with Obama."
Paul Krugman: Every day and in every way, we'll learn that Krugman has been right all along.
And Finally
Seth MacFarlane is an interesting case. He'll try and break every rule in the book on his TV shows, but becomes a babbling, uncertain fool when discussing real-world events. Also of interest, the ADL complained about MacFarlane using the term "Nazi." Five-thousand politicians have compared Obama to Hitler, but MacFarlane gets chastised? Weird.
-WKW