My brother-in-law Marcelo struggled mightily coming out of the closet. While I and a handful of his closest friends and relatives knew he was Gay, he kept his true self hidden until he was 31. The combination of Brazilian culture and a male-dominated family made coming out seem impossible to Marcelo.
A little more than two years ago, he had enough. With the support of those of us who knew his secret, he came out to everyone. And for a man who had lived in pure terror of his true self being public, the end result was glorious. Marcelo was embraced as the man he is, and congratulated for having the courage to come out.
"It was like a fart in the ocean," Marcelo said.
Last week, American professional soccer player Robbie Rogers announced he was a Gay man. In doing so, Rogers became the rare athlete in a team sport to come out. And while the taboo of Gay male professional athletes in team sports may remain, the reaction by Rogers' fellow players was quick and positive:

The reactions to Rogers' announcement came fast and furious and showcased how far American sports have come. And while Rogers said he was retiring from soccer, his former coach made it clear he was welcome back whenever he was ready.
"Yesterday I thought he was a very good player, and I still think that today," Chicago Fire coach Frank Klopas said in a team statement. "Should Robbie want to return to the game, we would still be open to him being part of the Fire."
I have written about the absence of openly gay male players in American team sports. It has long been groused upon that a Gay athlete would be a nuisance to the team and a divider in the locker room. The reactions to Rogers' announcement shows that today's athletes are more than ready to accept a Gay teammate.
For those who have complained about celebrities coming out of the closet, this should be proof of why it matters. Today's athletes have known Ellen DeGeneres and Neil Patrick Harris and other LGBTs for their entire lives. They have grown up less ignorant and more accepting of the LGBT community. This has led to athletes like Chris Kluwe and Brendon Ayanbadejo openly and loudly supporting marriage equality. And it has led to the outpouring of support for Rogers.
The fight obviously continues. Aside from marriage equality, there are still too many rights the LGBT community do not receive. But with his teammates' support and the general public treating his announcement like a fart in the ocean, Rogers has shown that Americans - especially younger Americans - are on the side of acceptance. And this is something to celebrate.
-WKW
Emile Griffith was one of the great boxers in the history of the game. Throughout his career, there were rumors regarding his sexuality. Those rumors came to a climax during Griffith's third fight with Benny "Kid" Paret, who had spent the build-up of the fight taunting Griffith about these rumors.
"I got tired of people calling me faggot," Griffith told Bob Hebert years later. "He called me a name. … So I did what I had to do."
In the 12th round of the 1962 fight, Griffith hurt Paret, who slumped into a corner wounded. Griffith unleashed a flury of savage punches the likes of which boxing has rarely seen. Paret was knocked unconscious and suffered brain injuries he died from 10 days later.
In the years since, Griffith - his career long over - has admitted to being bisexual. Fifty years later, Puerto Rican fighter Orlando Cruz has done what Griffith or no other fighter ever imagined doing - he came out as a Gay man.
"I developed physically and mentally to take such a big step in my life and in my profession, which is boxing, knowing that it would have pros and cons, highs and lows in this sport that is so macho," Cruz told Sports Illustrated. "I kept this hidden for many, many years."
I have written several times about male athletes being unwilling or unable to come out of the closet. The law of averages states that there have been many gay athletes over the years, yet in the main U.S. sports - Major League Baseball, the NBA and NFL, no one has ever come out of the closet while an active athlete.
And no boxer had. Until the brave Orlando Cruz, who has - without a doubt - proven himself to be a champion.
Read more on Cruz and his decision to come out at Sports Illustrated.
-WKW
Anderson Cooper's sexual preference has never been much of a secret, but his coming out to Andrew Sullivan and the world in a touching e-mail truly resonates. Everyone's experience on this planet is different, and no where is that more true than in the LGBT community. Just because "Ellen" and "Will & Grace" were on television doesn't mean it is easy for many to come out of the closet, and it doesn't mean that people are rushing to assure that the LGBT community has the same rights as straight people. And it doesn't mean that violence against the LGBT community has abated.
Cooper coming out truly matters to millions of people. He is standing up and being counted. Well done, AC.
-WKW
Or ask anti-Gay Puerto Rican Republican Senator Roberto Arango. His hind quarters are apparently in tip-top shape, as well. And he has some free time on his hands.
-WKW
Despite steps taken by Brazil's politicians to give equality to the LGBT community - Marriage equality recently became the law of the land - Brazil is still a very dangerous place for the LGBT community, which is putting everyone in danger:
A self-employed 42 year old had his ear severed in the early morning hours last Friday in São João da Boa Vista, a city in the São Paulo countryside 216 km from the capital. The victim and his 18 year old son say they were embracing after a country music show at the local agriculture fair when they were mistaken for a homosexual couple by a group of homophobes.

Father and son were waiting for their girlfriends, who had gone to the restroom. "They asked if we were gay and we said no," said the man.

According to him, the group insisted on bothering them. "He asked us to kiss, because it is legal".

Shortly thereafter, he claims to have been punched in the jaw and was unconscious for 15 seconds. When he regained consciousness, he was missing a piece of his right ear.
Brazil's immense problem with hate crimes against the LGBT community is well documented:
In 2010, 260 gay men, transvestites and lesbians were murdered in Brazil. According to a report by the Grupo Gay da Bahia (GGB) released on Monday, every day and a half a Brazilian LGBT is killed. In the past five years, there has been an increase of 113 percent in the number of murders of LGBTs. In the first three months of 2011 alone, there were 65 murders.

Among the victims, 54 percent were gay men, 42 percent were transvestites and four percent were lesbians. Luiz Mott, the anthropologist responsible for the survey, believes the statistics are smaller than the reality. "Those 260 documented murders are an underreported number, because there are no official hate crime statistics in Brazil. The situation for homosexuals is extremely troubling."

The study also indicates that Brazil is the world leader in the murders of LGBTs. In the United States, 14 murders of transvestites were reported in 2010, while in Brazil there were 110 murders. Furthermore, the risk of an LGBT being killed violently in Brazil is 785 percent greater than in the United States.
Part of the reason for the extreme intolerance in Brazilian society is the effect of the Catholic Church and Christian evangelicals promoting an anti-LGBT agenda. But whatever the reason, it is time for the government to start taking drastic and important steps to stop this massacre. Murder and hatred is not an acceptable part of any society.
-WKW
I generally avoid making claims that people are Gay or Lesbian, as I don't like to give off the impression that being Gay or Lesbian is in anyway a bad thing. But when it comes to anti-Gay, Right-Wing public figures, that's off the table. Which is why I can say my opinion on this loud and clear:
Marcus Bachmann - husband of Presidential hopeful Michele Bachmann - is Gayer than a Glitter of Liberaces.
My opinion is based on these factors:
1) Everyone involved in an Ex-Gay Ministry is Gay or Lesbian.
2) Everyone who screams too loudly about Gays & Lesbians destroying the World is Gay or Lesbian
3) No one ever becomes "an Ex-Gay" or an "Ex-Lesbian."
4) Profit!
As for Marcus Bachmann's involvement with tax-payer-funded Ex-Gay ministries, the Minnesota Independent has the down low:
Two witnesses said over the weekend that a counseling clinic founded by Michele and Marcus Bachmann performs a controversial "ex-gay" therapy. A former client of Bachmann's clinic told The Nation that he was counseled to become straight when he was in high school. And the group Truth Wins Out sent a staffer undercover and was treated for his homosexuality. Bachmann's clinic has taken in thousands in state and federal money despite its overt Christian conservative message.
Now, if you were going to a clinic that helped you quit alcohol or drugs, wouldn't you want to go to an "Ex-Gay Clinic" led by someone who understands the plight? Or is it better just to have a straight guy scream at you to stop being the Gay?
To me, the conclusion is obvious: Marcus Bachmann is Gayer than a Pride of Neil Patrick Harrises. But at least Bachmann hates himself for it.
Which leads us to his wife. She had this to say while trying to pass an insipid and meaningless anti-Gay Marriage constitutional amendment in Minnesota:
"This is a very serious matter, because it is our children who are the prize for this community, they are specifically targeting our children," she told Christian radio station KKMS 980-AM in March of that year. "This is an earthquake issue. This will change our state forever. Because the immediate consequence, if gay marriage goes through, is that K-12 little children will be forced to learn that homosexuality is normal, natural and perhaps they should try it."
Michele Bachman's connections to an Ex-Gay Ministry, plus her hatred of Gays and Lesbians mean only one thing, in my opinion: She's as Lesbian as a Chattering of Ellen Degenereses.
So yes, it is my opinion that Michele and Marcus Bachman are in a Gay Marriage with each other. Just like God intended.
Oh, and just in case you were wondering about No. 4, the "Profit!!" portion of the equation:
Bachmann's clinic, which is steeped in conservative Christianity, has received hundreds of thousands of dollars in state and federal funding over the last several years. The clinic has taken $137,000 in Medicaid funds and another $30,000 in state funds.
So, will it hurt Michele Bachman that she and her husband are self-hating about their sexuality? Probably not. After all, they're making money off of it. And that's what really matters.
-WKW
Note: Will Kohl over at Back2Stonewall asked me if I'd write him a guest post about some of my experiences in Brazil. Here is that post, originally posted at Back2Stonewall.com
I can't remember a time when I wasn't Gay friendly. But it took coming to Brazil for me to become a full-fledged Gay ally. That change started almost immediately upon my arrival.
Marcelo - my Brother-in-law - is a Gay Brazilian male. I was one of the few that knew this about him almost 10 years ago, when even he struggled admitting it to my wife and her sisters - his closest allies.
Marcelo didn't fully come out of the closet until a year ago. He had been trapped there by his fears for 30 years. His coming out was met with love, acceptance and hugs. As he said afterward, "It was like farting in the ocean."

Grupo Gay da Bahia, the oldest gay advocacy group in Brazil, published yesterday their yearly report on violent deaths of gay people in Brazil. According to the report, the number of people who are murdered because they are gay is up, 198 murders in 2009, compared to 189 in 2008.

Brazil leads the world in homosexual victims of murders. Mexico comes second (35 deaths) followed by the United States (25 deaths), according to the GGB.

Among the murdered, 117 were gay men (59%), 72 were transsexuals (37%) and 9 were lesbians (4%). Most of the crimes go unpunished (more than 90%).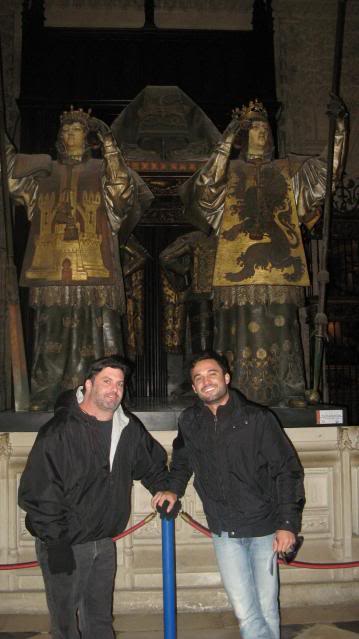 It has been a joy watching Marcelo become the man he was always supposed to be this past year. With a cadre of Gay friends, he has gone from hiding and sneaking, to being open and proud. Not long ago, I asked him a question, only to be ignored as he was lost in Facebook conversation (he quickly learned and joined the Gay communities that permeate social media.)
"Marcelo," I said, jokingly imitating the show Intervention. "Your Gayness is affecting me negatively in the following ways: You just ignored me."
We laughed, knowing that just over a year ago, that joke could never have been made within earshot of others.
"It's not that a homosexual can't play ball. If he wants, than play it. However, form his own team and start another federation. Schedule games with those that prefer to fight against themselves."

"By the way, this popular saying is very precise: Each one in their own area, each monkey in their own branch, each rooster in their own coop, each king in their own deck of cards.

That is what I think, and because I think like this, in the condition of a judge, I say it!"

- Brazilian Judge Manoel Maximiniano Junqueira Filho, in throwing out a defamation of character lawsuit filed by soccer player Richarlyson.
It has not just been Marcelo who has shown me the courage of being an openly Gay male in Brazil. In fact, the majority of my male friends in Brazil are openly Gay.
There is Paulino, a friend of my wife and her family for years. His life in Sao Paulo, where he is a well-regarded nutritionist. He told me of his first Gay experience, when his retainer kept falling falling out of his mouth.
"This is your first time, isn't it?" His first partner kindly asked.
There is the flamboyant and wonderful Pedro - a successful businessman. Having never really spoken with a Gay male about how he learned he was Gay, I asked.
"All my fantasies were about men when I was young,"he said. "I thought it was a fetish or something. But then realized that's all I fantasized about."
My wife, sitting next to me, gave me a nudge, "You don't have to talk only about Gay things, you know."
Brazil's 11-member Supreme Court decided that those in same-sex civil unions will have the same rights as heterosexual married couples.

The move is a landmark achievement for Brazil - a nation that has struggled with violence against the gay and lesbian community. That move also is a stellar achievement for new President Dilma Rousseff, who had her top prosecutor, Attorney General Roberto Gurgel fight for the verdict.

"Homosexuality is a (the way people are), not a crime. So why can't homosexuals have families? What has been preventing this is two things the Constitution finds abominable - intolerance and prejudice," said Judge Luis Fux.
Brazil is often paradoxical when it comes to the Gay and Lesbian Community. There is an ingrained homophobia in many Brazilians, a homophobia stoked by the Catholic Church.
But it's also a country that holds tightly to civil liberties. This was a nation under a military dictatorship not long ago, and this is something still in the minds of politicians and many Brazilians. There is a belief that the rights of all are of the utmost importance, and that belief has led to impressive actions.
Still, the horrifying specter of violence against Gay males is always hovering in my mind. I have fears for Marcelo, Paulino, Pedro and my other Gay friends. But they have chosen to live freely and openly, and if they are afraid, they don't show it to me.
There is an incredible LGBT community in Brazil. It is based on Pride and determination. And they have seen their hard work pay off. They will not be defeated. And they will never stop.
This is what being a straight man in Brazil means to me. It is a nation where I became forever connected to the Gay community. It is a nation that has introduced me to some of the best men I've ever known. It is a nation where violence against Gay males remains at a horrifying level. It is a nation where I need to do more to be part of the fight.
But in the end, this is for Marcelo. I love you. And I couldn't be more proud of you. Thank you for sharing so much with me. Thank you for helping my eyes grow wider.
-WKW
Update: Currently, the STF is requesting that the Brazilian Congress pass a bill to make this the Law of the land as rights to Gay & Lesbian couples can be denied without legal ramifications. With this decision, however, Gay & Lesbian couples can sue to receive any rights denied, and would win as precedent has been set.
—-
Brazil's 11-member Supreme Court decided that those in same-sex civil unions will have the same rights as heterosexual married couples. From Brazil's Veja Web site:
A maioria dos ministros do Supremo Tribunal Federal (STF) reconheceu a união civil entre homossexuais, assegurando a esses casais os mesmos direitos dos casais heterossexuais. Dos onze ministros do STF, seis já tinham votado a favor da tese até o fim da tarde desta quinta-feira.
Translation:
The Majority of Supreme Court Judges recognized the civil unions of gays & lesbians, assuring that these couples have the same rights as heterosexual couples. Of the 11 judges six have already voted for this measure by late afternoon Thursday.
Judge José Antonio Dias Toffol - who holds strong religious views - recused himself from the vote. In the end, 10 of the 11 judges voted for yes to the new law.
Prior to the ruling, Brazilian law allowed supporters and those against the suit to speak to the court. Several Gay & Lesbian groups spoke in favor, while the only speaking against it was the Catholic Church, who claimed this was a step toward "polygamy and incestuousness."
"Until there is a law regulating homosexual civil union and marriage, the high court's recognition of a stable unions is the best thing that could happen so that gay couples rights are accepted once and for all," said Judge Maria Berenice Dias before the vote.
The move is a landmark achievement for Brazil - a nation that has struggled with violence against the gay and lesbian community. That move also is a stellar achievement for new President Dilma Rousseff, who had her top prosecutor, Attorney General Roberto Gurgel fight for the verdict.
"Homosexuality is (the way people are), not a crime. So why can't homosexuals have families? What has been preventing this is two things the Constitution finds abominable - intolerance and prejudice," said Judge Luis Fux - who was President Dilma's first Supreme Court selection.
Earlier this year, Representative Jean Wyllys - a one-time winner of the show "Big Brother Brasil" - introduced legislation to make Brazil the second South American nation after Argentina to allow Gay Marriage. That legislation is still pending.
Prior to today's ruling, same-sex couples could only have common-law marriages, but same-sex couples received 112 less rights tha hereosexual married couples.

-WKW
Q: What do the NBA, Major League Baseball, PGA Tour, NFL, Major League Soccer and NHL have in common?
A: Spacious closets.
Yes, friends, the six biggest male professional sports leagues in America share one major thing - not a single one its athletes is openly gay. Not one.
Which makes English cricketer Steven Davies admission that he is a gay male all the more brave. From Towleroad:
In a frank and moving interview with Monday's Daily Telegraph, Davies, who started his professional cricketing career with Worcestershire when he was 18, said he could no longer bear to lie about his sexuality. Davies, who told his family he was gay five years ago and has enjoyed their complete support, said it was a huge relief to finally come clean and be honest with the wider public.

And he said he hoped his decision would help other young gay people to have the confidence to follow in his footsteps. He explained: "This is the right time for me…I feel it is right to be out in the open about my sexuality. ."
There are Gay males in the major American sports leagues. Any arguments that athletes can't be gay are not just illogical, but outright stupid.
There are approximately 4,000 men actively participating in the six major U.S. sports leagues. There are Gay males amongst those 4,000. To think otherwise is both old-fashioned and out-of-touch thinking. Yet not a single one of them has come out of the closet.
Take it a step further - no active athlete in the history of these sports has EVER admitted to being a gay male.
This is by no means to insinuate that it is the fault of Gay Male Athletes in these sports that none have ever come out of the closet. It is a cultural issue, and a decision that will most definitely cause a loss of income and a plethora of hateful comments and actions. Even in 2011, it is strictly taboo for a professional male athlete – especially in a team sport – to come out as Gay.
And a post such of this would be woefully misinforming if it didn't mention the athletes that have come out as LGBT while either active or following their careers. They are to be respected and applauded.
One day, an active male athlete in one of these sports will come out of the closet about his sexuality. It will be a brave and selfless decision. It is time for this taboo to end. And to paraphrase Mr. Davies, it will be a good thing.
-WKW
Wolfrum's Word
Part of my morning was spent at the dentist, so there won't be as much to report today. That said, today is World AIDS Day. As much as ever before, we need to focus on this disease, that is affecting our youth more than ever.
Of late, it seems the fear of AIDS has dissipated somewhat. It shouldn't. It remains a horrifying disease with no cure. Protect yourselves. All of you.
Blogs
The Hill: Darrell Issa may be a partisan hack, but he won't stand for bad language. Trust me.
Osborne Ink: Matt can keep getting by with a little help from his friends.
Dan Wei: AIDS figures in China.
Psychology Today: How can you participate in World AIDS Day?
-WKW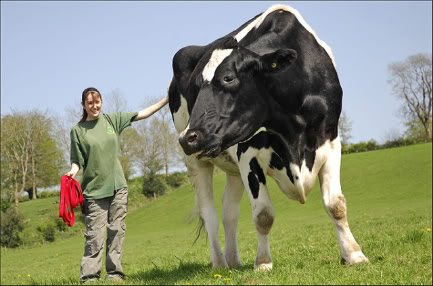 Alan Simpson's opinion of Social Security and those that accept it.
News/Politics
Pakistan Floods: The watery nightmare continues unabated.
NYC Cabbie Stabbed: Make no mistake, this was a text book hate crime. But what set Michael Enright off?
Help Wanted: Need nine people fluent in Ebonics. Apply at DEA.
Blagojevich Retrial: Boxing trainer Gil Clancy enjoyed telling a story about being in the dressing room with a fighter who'd just lost. "Get me him again,"the fighter said. "You just had him," answered Clancy. The same goes with Blago. They had him, lost him, and now it's time to move on.
Glenn Beck's "Dream": Be afraid. Be very afraid.
Ken Mehlman's Outage: No surprise, of course, but maybe some of these RNC types could come out while they still have political power.
Tea Party Power: As expected, the Tea Party will be the best thing Dems have going for them this November.
Sports
Tiger Woods' Ex speaks: Elin Nordegren speaks out for the first time, and comes off as the only likable, real character in the whole mess.
More Football: The NFL wants an 18-game season? I'm ok with that.
Blogs
Crooks & Liars: A new design and some new bloggers for the venerable (by Web standards) blog.
Emptywheel: New Wikileak: CIA Admits US Exports Terror.
The NonProfit Quarterly: Wikileaks is all about exposure. Except when it comes to its own finances.
Swampland: Even Joe Klein is wondering about the truth of "Dems being depressed with Obama."
Paul Krugman: Every day and in every way, we'll learn that Krugman has been right all along.
And Finally
Seth MacFarlane is an interesting case. He'll try and break every rule in the book on his TV shows, but becomes a babbling, uncertain fool when discussing real-world events. Also of interest, the ADL complained about MacFarlane using the term "Nazi." Five-thousand politicians have compared Obama to Hitler, but MacFarlane gets chastised? Weird.
-WKW

Paul Briggs does an outstanding imitation of how the Obama Administration handled the Shirley Sherrod video nontroversy.
News/Politics
Wikibombing: How will the U.S. react to the Wikileaks developments? Mostly with denials and bombs in Afghanistan.
Wikileaker Speaks: Julian Assange tells you all about his mission, getting the word out before the death squads show up.
The Money Hole: An audit shows $8.7 billion in Iraqi funds is unaccounted for. A nickle here, a dime there …
Islamaphobia: As a matter of fact, that Islamic Center won't be built at Ground Zero.
He, Al Franken: The Senator talks Democratic agenda and Net neutrality: "Net neutrality is the First Amendment issue of our time."
BP's Loss: British Petroleum announces Tony Hayward is out and that they've lost $17 billion after being unable to control its product.
Back in Iran: Russia once again stands between Iran and the West.
Blogging Warren: Bloggers love Elizabeth Warren - maybe because she's one of them?
Pakistan's Double Play: NY Times Magazine's look at how Pakistan is playing both sides.
Jailbreak!: It's your iPhone. Now you can do what you want with it legally.
Today in History
1967: The first ATM machine was installed. The line was ridiculous.
What Scientologists Really Believe
"A fool and his money need to be audited."
Blogs
Good As You: What NOM really wants.
Sadly, No!: Erick and the Angry Inch.
Daily Kos: As shakedowns go, it doesn't seem that British Petroleum has gotten the $20-billion memo.
Tweet of the Day
"Breaking: Andrew Breitbart admits release of edited Sherrod tape was result of "massage gone awry." And meth. Shitloads of meth"
-WKW
COLORADO - Hours after admitting that his sexual liason with a male prostitute was a "massage gone awry," Ted Haggard has admitted he is again feeling Gay urges.
"What can I say," said Haggard. "I over-repented and shot straight past being straight."
Haggard, who gets paid to tell people how they are supposed to act, was forced to resign nearly four years ago as president of the politically powerful National Association of Evangelicals and to step down from the megachurch he founded, after admitting that he had bought methamphetamine from, and had a sexual encounter with a gay prostitute.
This time around, Haggard said it was a trip to a steam bath gone horribly wrong.
"I'm just minding my heterosexual business having a steam and then all hell broke loose," said Haggard. "Then all of a sudden I'm doing meth and having sex with a dude named Chuck. I blame the steam."
Haggard recently started a new church in his backyard and has built his congregation to more than 200 in just two months.
"Tiger Woods needs to golf. Michael Vick needs to be playing football," said Haggard, who also admitted to electrocuting a puppy during a "trip to a dog park gone awry."
While this latest setback threatens his non-stop attempt to tell Gays and Lesbians they are going to Hell, Haggard said he feels like he's ready to give it all one more shot.
"I need to be leading a church," said Haggard. "I'm hoping that this time around, I repent the exact right amount to be heterosexual."
-WKW
Futurama tackles an issue on which we all have an opinion - Robosexual marriage. And wouldn't you know, it's a closeted robosexual leading the charge against robot/human marriage:
Futurama
Thursdays 10pm / 9c
No on Infinity
HT Joe.My.God
-WKW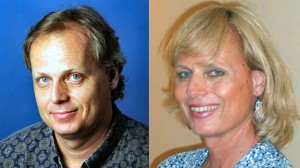 "I am a transsexual sportswriter. It has taken more than 40 years, a million tears and hundreds of hours of soul-wrenching therapy for me to work up the courage to type those words. … When you reach the point when one gender causes heartache and unbearable discomfort, and the other brings more joy and fulfillment than you ever imagined possible, it shouldn't take two tons of bricks to fall in order to know what to do."
– Christine Daniels, April 26, 2007.
Less than a year ago, I was waiting for a flight at an airport in Portugal when a tall, very striking woman caught my eye. Unable to look away for a moment, I noticed something about the woman – she was a transgender person. I immediately poked my wife and whispered, "Wow, look at her, that's a man."
I've thought a lot about my reaction that day, feeling both guilty and introspective. It still bothers me that I – as someone who has so often written about LBGT rights – so easily reverted to an unenlightened spectator, looking and speaking of this woman as if she were an oddity rather than a fellow human.
While I have made efforts to understand and support transgender people, I must confess that I have often so focused on the LGB much more than the T. And as someone who is very well aware that violence against the transgendered is both commonplace and horrific, it is a confession that hurts my soul. But it is also something I work to rectify.
Which brings me to Mike and Christine. Born Mike Penner, he was a long-time sportswriter for the Los Angeles Times. Then, more than three years ago, Mike Penner went on vacation. And came back as Christine Daniels. She wrote about her decision in a beautiful column for the Times:
"Today I leave for a few weeks' vacation, and when I return, I will come back in yet another incarnation.

As Christine."
Christine's announcement was initially met with a rush of positivity, as readers wrote in to support her.
"Writing that piece, which I didn't initially want to write, ended up becoming one of the best things I have ever done," Daniels said in an interview. "And a day I dreaded all my life has ended up being one of the best days I've ever had."
Of course, not all reviews were positive. Paul Oberjuerge, a former colleague of Penner (and of mine) viewed the change to Christine in stark terms.
I hate to be judgmental about these things, but Christine is not an attractive woman. Which probably isn't a surprise when you're 50 and have spent your in-the-world life as a fairly drab guy. Who has a fairly prominent Adam's apple (not all of us do) … Who also isn't exactly petite. Maybe 6-1, 200?

So … she looks like a guy in a dress, pretty much. Except anyone paying any attention isn't going to be fooled — as some people are by veteran transvestites. …

The thing is, and maybe this is cruel, but there were women in that room who were born women in body as well as soul. And the difference between them and Christine was, in my mind, fairly stark.

It seemed almost as we're all going along with someone's dress-up role playing … and I assume it's far more important than that inside this person's head. But it's going to take a while for the Average Joes among us to get our minds around this. And I've got to assume Christine understands that.
For a while, she thrived as Christine. She wrote a blog for the Times titled "Woman in Progress" where she detailed her changes and her life. And offered invaluable support to other transgender people. She used her new name as her byline. Then, after less than a year, Christine Daniels took time away from the Times. And returned again. As Mike Penner, in byline only as he worked from home.
"Eight months into the transition, we started hearing less from Christine. By the middle of 2008, we heard nothing. By October, she'd gone back to the Mike Penner byline, writing a notes column from his LA house. He didn't return e-mails, texts or calls," wrote ESPN columnist Rick Reilly.
I write this to remind myself and others to not overlook or ignore the "T" in LBGT Pride Month. I write this to remind myself and others that to be progressive means to embrace all who don't comfortably fit into an easily understood box. I write this to remind myself and others that to be a supporter of LGBT rights means you must be a supporter of transgender rights.
As much as that, though, I write this as a thank you to Mike and Christine.
Mike Penner, the veteran Los Angeles Times sportswriter who made international headlines in 2007 when he announced he was transsexual and began working under the byline "Christine Daniels," has died.

Colleagues said today that Penner was found dead at his Los Angeles home and that suicide was the suspected cause of death. He was 52.
–WKW
Transgender Resources
National Center for Transgender Equality

National Gay and Lesbian Task Force – Transgender
-WKW

Originally posted at Alan Colmes' Liberaland.