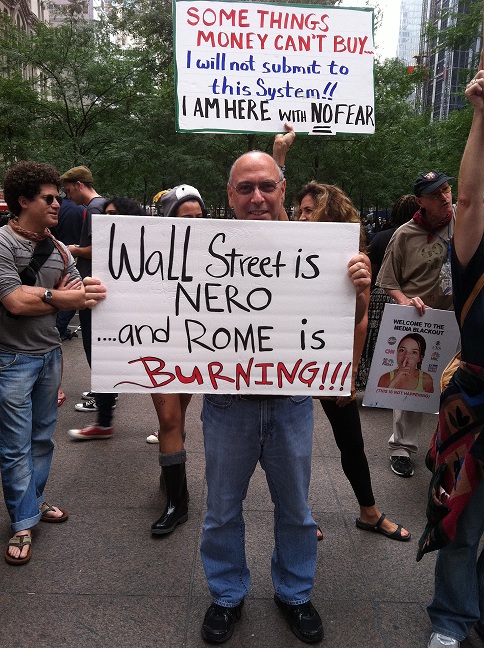 On his way to visit his son who works nearby, former Crazy Eddie's fraudster Sam Antar stopped by and visited the protesters at Occupy Wall Street.
"It was a refreshing experience to see peaceful protests and people exercising their freedom of speech. The cops were OK with it, too," said Antar.
-WKW
… may be worse than my bite.
HT BKNeon
-WKW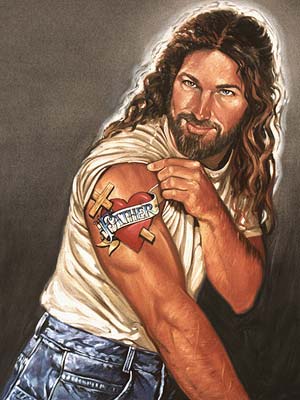 The problem with the old Jesus was he just didn't look like enough of a douchebag. This oughta win hearts & minds.
-WKW
Nova - the world's biggest female dog: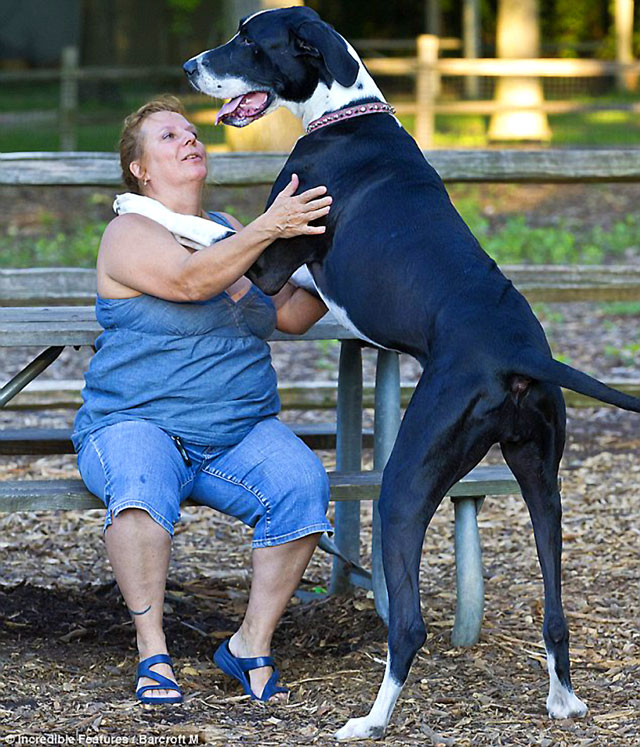 Yes, this is an animal from the same species as this: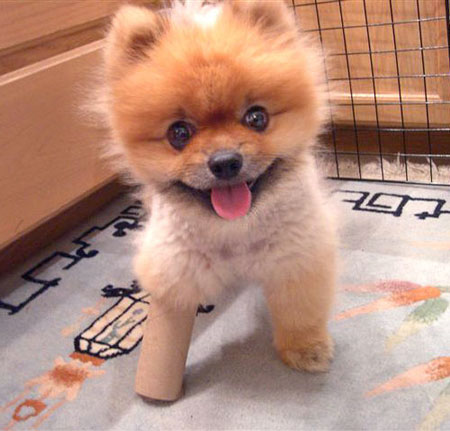 Ah, the Gray Wolf has certainly given us a diverse group.
-WKW
I know the United States Postal Service is having money problems, but their plan to print up "Scarlett Johansson Hacked Nude Pics" commemorative stamps is just wrong.
-WKW
Political activist and filmmaker Michael Moore is calling for a boycott of Georgia following the execution of Troy Davis:
"I encourage everyone I know to never travel to Georgia, never buy anything made in Georgia, to never do business in Georgia. I will ask my publisher to pull my book from every Georgia bookstore. And if they won't do that, I will donate every dime of every royalty my book makes in Georgia to help defeat the racists and killers who run that state. I ask all Americans with a conscience to shun anything and everything to do with the murderous state of Georgia."
This logic should apply to himself, as well. You see, Moore's publisher is Grand Central Publishing, which is under the umbrella of Hachette Book Groups, which is owned by Lagardère Group, which owns a 7.5% share of stock in EADS:
The European Aeronautic Defence and Space Company N.V. (EADS) is a global pan-European aerospace and defence corporation and a leading defence and military contractor worldwide.
The military industrial complex slaughters untold numbers of innocents. Thus, it is only logical that liberals should and must boycott Michael Moore. Or, we can just not punish the people of Georgia for the actions of their judicial system and find another way to protest their execution of Davis.

-WKW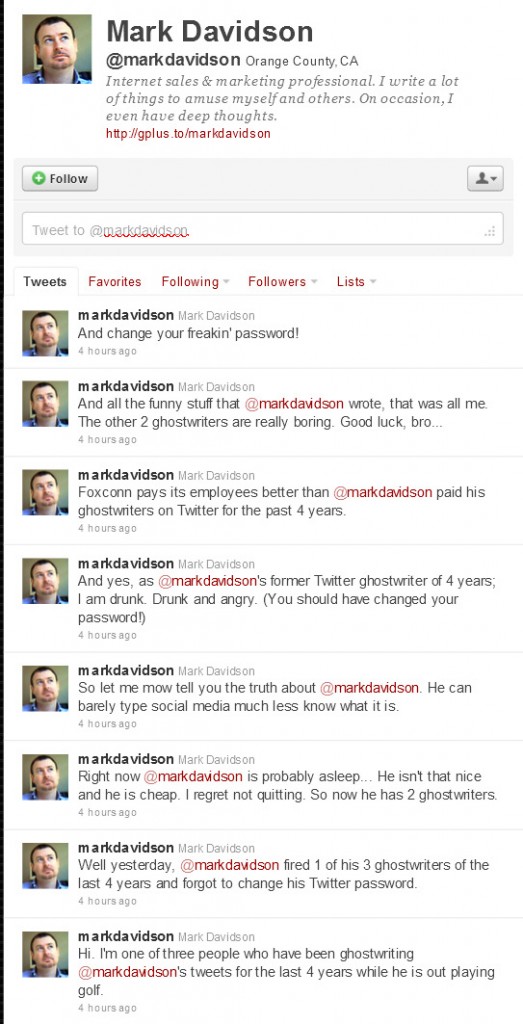 Trust me on this, do your own Tweeting. Mark Davidson has learned this lesson the hard way.
-WKW
Often, young journalists come to me asking what type of story they can write about President Barack Obama. Almost without fail, I tell them to use the "Obama's (Noun) Problem" technique. With this, all one needs to do is find a suitable noun, make it Obama's problem, and then fit the story around it.
Some examples:
These are just a few examples, but there are many more out there. Remember, there are A LOT of nouns out there. So think outside the box with subjects like:
Obama's Wolverine Problem
Obama's Fly* Problem
Obama's Smurf Problem
Obama's Mac & Cheese Problem
Obama's Nickleback Problem
Obama's Bridge Troll Problem
Come up with your own, the noun can be virtually anything, as you will most certainly find some poll somewhere that you can get to agree with the storyline. The "Obama's (Noun) Problem" Technique - It's not only fun, but it will also help you to solve the dreaded "Journalist Deadline Problem."
*Pants, Movie or insect.
-WKW
Dana Gould sends Kevin Pollack into hysterics with his Larry Kingisms.
-WKW
Smalldink's Law: As a political discussion grows longer, the probability of a conservative talking about his gun approaches one.
-WKW
Abandoned by its mother, this nearly-blind ginger seal was stumbled upon by a photographer and will now get a chance at life. See more here.
-WKW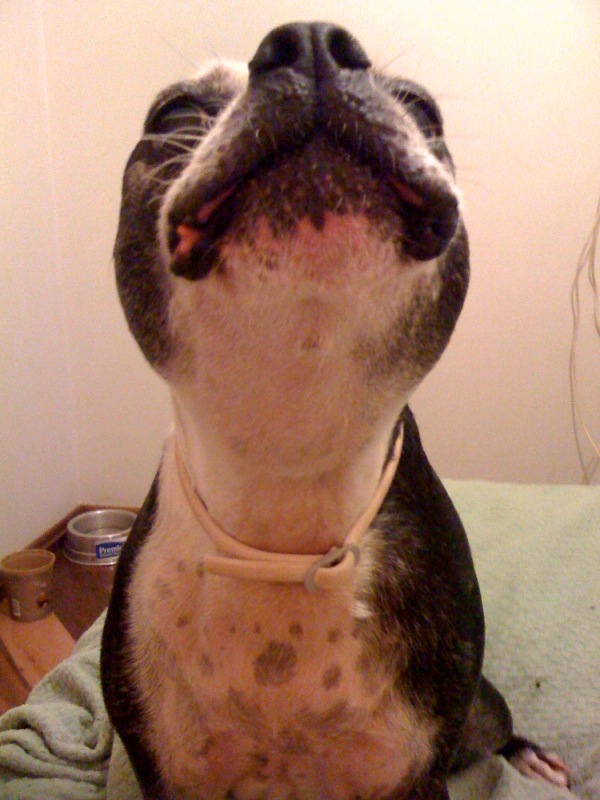 Jack howls in the start of a new weekend.
-WKW
If you love someone, set them free. If they can't find their way back, you're free to leave.
-WKW
Not safe for workplaces that are offended by dicks in a drink. Courtesy of The Fellows.
HT Steve Beste
-WKW
Whether in politics, media or anything else, a Cult of Personality will only lead the cult where the personality wants to go.
-WKW