CNN is also reporting that Generalissimo Francisco Franco is alive and well and that Dewey beat Truman.
More on the SCOTUS decision to uphold ObamaCare from Think Progress.
-WKW
Bobby's a bit conflicted. He hates getting a bath (banho) but he loves visiting dogs in the neighborhood named Mel & Melissa.

-WKW
"We need to accept the principle that sometimes poor people will die just because they are poor."

Via the principled Tyler Cowen.
More at Balloon Juice.
-WKW
My friends, the United States of America is at a crossroads. These perilous times have seen a rise in racism, misogyny, and outrage. The union cannot survive this level of anger for much longer.
This why it is vital for White Males in America to begin a serious and mature discussion about these issues. We must be open and honest about issues of race and gender. It is up to us to help America regain harmony.
These discussions must be held by White Men, and White Men only, as the Founding Fathers demanded. Black people and women are inherently biased, you see. As Betsy Rothstein of Media Bistro said regarding the recent Joe Williams/Politico debacle:
"If Williams wants to express lack of diversity in newsroom he should present it to bosses and owners, not publicly insult employer," she tweeted.
Rothstein is correct. Williams sins are multiple, but making public statements about racism is the tipping point. As a Black journalist, Williams is too close to the story to have an opinion that should be shared. Despite being a woman who should only be covering such subjects as political softball games, Rothstein is correct in her assessment, and as a White person can view such issues without bias.
The subject of racism is best held by those who have never experienced racism. Only the colorless can truly appreciate and analyze the plight of people of color.
The same goes for women's issues. As we saw in Michigan, women often feel they deserve an opinion on their own affairs, due to the fact that they have a v*gina. In reality, the exact opposite is true. Women are extremely biased by their own womanhood, and will often lash out wildly, using terms like "vagin*" to speak of their own body parts.
We White males have long showed we know what is best for women, as can be seen by how rarely we use the word "vag*na." It is up to us to have a true discussion about how women can and should live, and we will do so without referencing icky body parts that we don't truly understand. We come into this discussion sans bias and with the amount of ignorance such subjects demand.
The United States of America was founded by White Males, and it is time for we White Males to accept the awesome responsibility of telling others how they can live and act. Anything else is truly un-American.
-WKW
While many dogs have turned against Presidential nominee Mitt Romney for strapping his dog to the roof of the car during a road trip, there is a new breed of dog out there that will support Romney until the bitter end:
-WKW
Welcome to Tuesday. Which is bad news for President Obama, according to Mark "Obama's a Dick" Halperin.
Today's Reading
Washington Post: Larry Bird leaving the Indiana Pacers? The hell you say!
Mother Jones: Bush spent $150 million to fix marriages but got no results? Fiscal responsibility!
Think Progress: It's official: Justice Antonin Scalia has gone completely off the reservation.
Lance Mannion: Help keep the Mannionmobile running smoothly.
Oliver Willis: The Iraqi Minister of Information has been found in Arizona.
Tweet of the Day
"My favorite place to rattle chains is any Starbucks on Upper West Side in Manhattan; I just talk loudly into my cell bout my Romney donation."
- Via @Mybigblondelife
Finally
The Romneys are Breaking Bad (Via Jesus' General)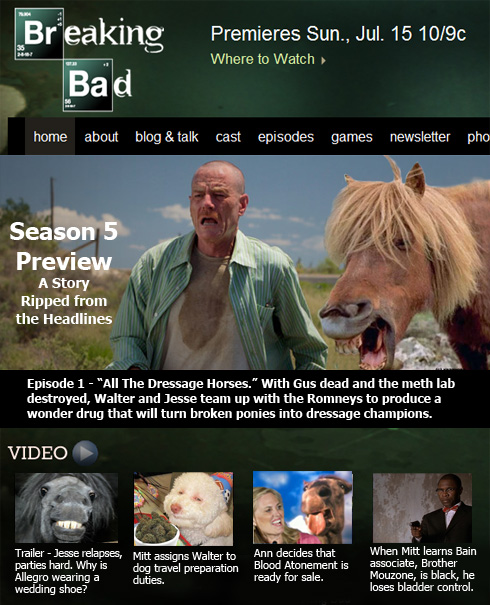 -WKW
I can't shake this nagging suspicion that this day will end with the Supreme Court ruling that George W. Bush is President again.
Today's Reading
Alex Pareene: Kathryn Jean Lopez is sad. Oh, so sad.
Eclectablog: 18 Reasons the Affordable Care Act was the greatest achievement for the Middle Class since Medicare.
Media Matters: Fox News holds reality in contempt.
Mike the Mad Biologist: It's not difficult to find ways to spend stimulus money on infrastructure.
Tweet of the Day
"This Monday tastes like despair and sadness with a hint of dashed hopes and dreams."
- Via @pinapl
Finally
SCOTUS' ruling on Obamacare has thus far been delayed as Justices Roberts, Thomas, Alito & Scalia are trying to see where best to put "Screw you, Obama!" in the final decision.
-WKW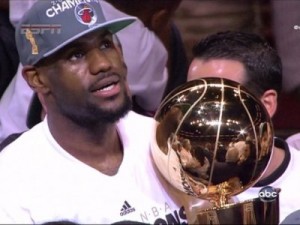 When Michael Jordan won his first NBA Championship with the Chicago Bulls, he was 28 and defined his career. As much as that, however, he defined an entire era in the NBA. Because while Jordan and the Bulls went on to win five more titles, a plethora of other great players went on to search for other ways to define themselves.
Jordan's prime coincided with the prime years of many other superstars, such as Karl Malone, Patrick Ewing, Charles Barkley, John Stockton, Dominique Wilikns and others. By the time Jordan was done, only a scant few got to taste NBA glory - Hakeem Olajuwan and Clyde Drexler (who won two titles when Jordan went to play baseball) and David Robinson (who, along with Tim Duncan, won a title once Jordan's prime was over.) For nearly a full decade, the NBA Championship Trophy was held by few.
When Lebron James and the Miami Heat won the NBA title this week, James was 27 and defined his own career. Gone were the taunts of "choker." In what can only be described as a Jordanesque performance, James took apart a marvelously talented Oklahoma City squad, dominating on all levels and playing with a ferocity rarely seen in any sport. After a career that has seen him win three MVP trophies, James finally added the word "Champion" to his resume.
Much like Jordan's first title, James' first ushers in a new age in the NBA. When Jordan's Bulls won in 1991, it meant that legends like Magic Johnson, Larry Bird and Isiah Thomas were done winning titles. It also meant that stars like Barkley and Ewing would never win a title.
Of course, even after James' performance, it still doesn't demand he be compared to Jordan on even ground. After all, Jordan won six NBA titles. James still has a long way to go to reach that standard, and it's very likely he never will.
The last two years in the NBA, however, has introduced us to Kevin Durant and Derrick Rose. On the young side of 25, and showing signs of being future Hall of Famers, it's very hard to imagine those two players going through their careers without winning an NBA championship ring. For James to win more championships, the road seemingly will always go through those two, and their substantial potential for detours.
What does that mean for the rest of the NBA? It means another shutout. Kobe Bryant is done winning championships. As is Dirk Nowitzki. As is Paul Pierce. Of those who have never tasted NBA glory, Dwight Howard is the new Patrick Ewing, and Steve Nash the new John Stockton. And players such as Carmelo Anthony, Chris Paul, Rajon Rondo, Blake Griffin and others may light up the stat sheets and highlight reels, but they will likely never see their names in lights.
While it's difficult to see Durant or Rose get shut out of Finals victories, one should not bet against James at this stage. A few years ago, Tiger Woods (who shares a birthday with James) shocked everyone by making a substantial run at Jack Nicklaus' record for golf majors. While that run has been stalled, it continues. Now it is James' turn to go head-to-head with a legend. Legends are made to be challenged.
Five more titles is difficult to visualize, but James should not be counted out. In 2012, he became the man he was always supposed to be. The 2011 loss to the Dallas Mavericks forced a sea change in James' focus. While he still played with joy and maintained a jovial image, the maturing he went through was obvious to all. And his play was truly brilliant, even by his own lofty standards.
None of this means that James-led teams will sweep NBA titles for the next several years. But with James, Durant and Rose around, it means that many a great basketball player will now go through their NBA careers without a ring.
-WKW
Keep attacking yourself until you eventually win.
-WKW
For too long, the Internet has run amok. It has been a free-for-all of freedom of speech and distraction. It has made men billionaires and ruined the lives of others. It has become an all-powerful juggernaut in our lives.
And it is time to regain control.
My friends, the Internet has become an unsustainable model. And it is now tearing at the world's economy as well as the fabric of society. It is impossible to list the damage the Internet is doing in its current form, so here is just a smattering:
This reminds me of something that happened to me recently. I was reminded of the infamous "Dancing Baby" GIF. It gave me a nice little chuckle and remembering it made me feel good.
Then I got angry.
There once was a time when the Dancing Baby was enough for us. More than enough. We'd take the time to log on to the Internet just to stare at Dancing Babies for a short period of time, then move on with our lives.
And we were happy.
Twenty years later, we are all miserable, worrying about our Klout scores and Angry Birds and Anthony Weiner's junk and how many followers or Likes we have received and what some cute cat is doing and who showed her who-ha while getting out of the car. The Internet is larger and faster than ever, yet we waste valuable time on such nonsense, destroying the economy and our souls in the process.
And we are unhappy.
That is why the time is now for a sweeping austerity program for the Internet. Only by cutting back can we truly move forward. Pain now will relieve the pain for your children and children's children.
Thus, it is time to enact provisions. Such as:
The only way you may now access in the Internet will be through a 14.4 kb phone line. Via an AOL account.
Facebook will still be available, but it will now cost $100 an hour to use the site. Let's see how important your high school friends are now.
Twitter's new character limit will be 0.
LinkedIn will become a database of unemployed people.
All porn sites will redirect you to Rick Warren's home page.
A paid government employee will watch every move you make on the computer, 24-hours-a-day, to make sure you aren't a terrorist, pedophile, or terrorist pedophile.
Taxes will be cut for those making $1 million or more.
My friends, this is what's best for us. Sure, all historic models show us that this type of thing never works and only makes things much worse. But those people just didn't do austerity right.
We are smarter than they are, however. And we know such limits on human development are needed in order to keep society and capitalism pure. The road ahead will be difficult. You are all about to get a haircut. Or feel a little pain. Or share in the sacrifice, or what have you. But just remember - you will always have Dancing Baby. And that should be enough.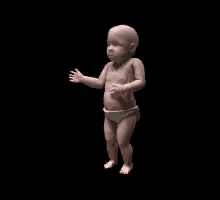 -WKW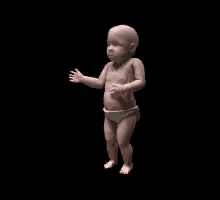 This still may be the peak of the Internet. Time will tell.
-WKW
Are you feeling bored? Are your ratings lower than a Jerseylicious repeat? Do you try to please everyone but end up just pissing people off?
Well, maybe it's time to ask your doctor about Wolf Blitzer.
Taken in mass doses, Wolf Blitzer will leave you feeling refreshed and ready again for the world. Just one extra hour a day of Wolf Blitzer will give you the energy and purpose you've always wanted.
Side Effects Include, But Not Limited to: Ignorance, complete submission to authority, hatred of beards, inability to ask follow-up questions, mega-flatulence, confusion, disinterest, parvo, sallyquinnitis,  erectile dysfunction, eagerness to watch Jerseylicious reruns, illiteracy and, in severe cases, mumbling fugues.
Ask your doctor if Wolf Blitzer is right for you.
-WKW
It has always been a no-brainer to me that Lance Armstrong used performance-enhancing drugs. The world of cycling is dominated by PEDs and has been for a long time. The idea that a guy who heroically recovered from cancer of the everything came back and completely dominated fields full of guys who cheated while not cheating himself is unreasonable. In 2009, I wrote this:
With the rampant use of performance enhancing drugs in the world of cycling, it is starting to take an extraordinary act of intellectual dishonesty to believe that Armstrong has been clean his entire career. So while I have a lot of respect for Armstrong as a man and an athlete, I'm not willing to keep my head buried in the sand. My opinion is that Lance Armstrong has benefited from illegal performance enhancing drugs in the past, and may very well be using whatever he can in this latest comeback attempt.
My feelings remain the same, and as of yesterday, it appears those feelings may be validated.
The seven-time Tour de France winner who in February saw a two-year federal investigation into his alleged use of performance-enhancing drugs dropped without charges being filed, is back in the spotlight of doping suspicions.

The U.S. Anti-Doping Agency has accused Armstrong and five former members of his support staff — three doctors, a trainer and a team manager — of engaging in a massive doping conspiracy from 1998 to 2011. Armstrong, 40, who retired from cycling last year, could see his Tour titles get stripped as a result.

USADA's letter to Armstrong dated June 12 includes previously unpublicized allegations against him, saying blood samples taken in 2009 and 2010 were "consistent with blood manipulation including EPO use and/or blood transfusions."
Armstrong denies the charges and he always will. He has pointed to some type of conspiracy that wants his legacyt tarnished. But in the U.S., Armstrong is beloved. He is truly a great person.
Sadly, in the end, Armstrong's legacy won't be that of a great cycling champion or tireless philanthropist. He will be known as the guy who cheated and then spent the rest of his life lying about it.
-WKW
I'm planning on spending the next couple months watching this non-stop.
-WKW
I'm guessing that even Bill Buckner himself would give these Kenyan kids a thumbs up for this recreation of Game 6 of the 1986 World Series. Maybe not Red Sox fans, tho.
-WKW