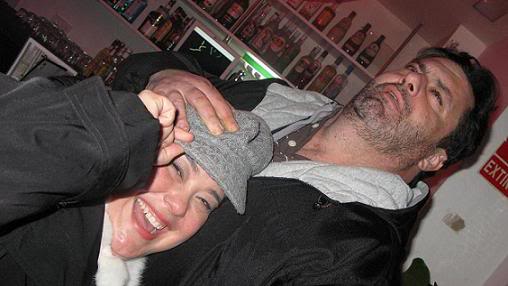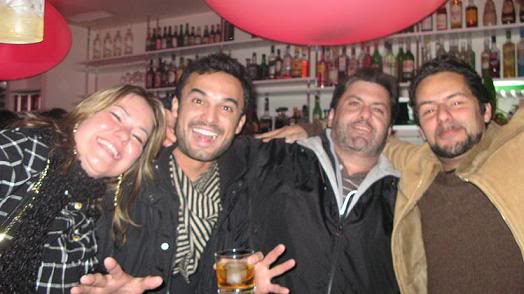 The party in Spain continues. We shall return in less than a week, tho, so stay tuned.
-WKW
Because I know you have been thinking of me, here I am …
… hanging out next to the remains of Christopher Columbus …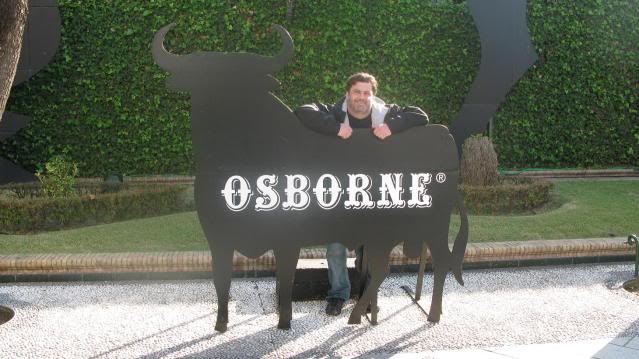 … shooting the bull …
… and enjoying some local flavor.
That´s all from Spain for the moment. More to come after I overthrow the joint. Or eat a lot of tapas. Whichever comes first.
- WKW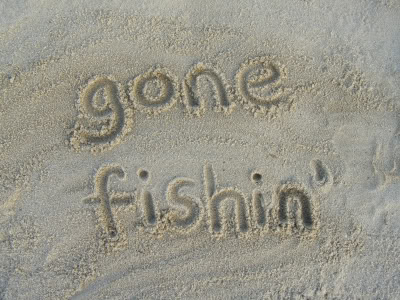 I'm heading out on vacation. Posting will be limited or non-existent until Jan. 3. I shall return with the annual year-end wrap-up post, which will include the name of 2010′s Commenter of the Year, one of the Internet's top honors.
Until then, please use the comment section to explain - in detail - how much you miss me. I'll miss ya'll, after all.
Bill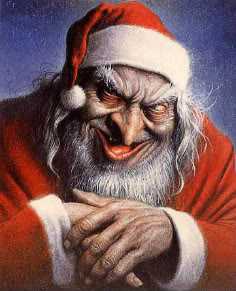 NORTH POLE - Looking dapper in a three-piece suite and trim following lap-band surgery, Santa Claus held a press conference today to announce a fundamental change in his long-time tradition of giving toys to good children.
Intent on cutting costs as well as teaching ideological lessons, Claus, 43, said that the time was now for Americans to stop looking for handouts.
"I have learned that when you give toys to the poor, it kills their ambition to go buy their own toys," said Claus, the CEO of North Pole Industries, which recently announced a third-quarter profit of $36 billion. "Thus, the 'good and bad children' rule is out the window, and from now on only children with parents making $250,000 a year will receive toys."
The news left millions of children across the United States confused and irate, with many wondering if coal would fill their stockings this year. On his Facebook page, Claus quickly put this rumor to rest.
"Coal? Ho Ho Ho. Now that's funny," wrote Claus, a silent partner in several coal mining companies. "Are you people nuts? That's real money we're talking about."
While universally known as an agent of good, Claus has recently made it clear that the time is now for him to streamline his business in order to reach maximum profitability, as well as to punish the poor for being so damned poor.
"I'm here to get mine," said Claus, noshing on a reindeer sandwich. "And let's face it, I keep giving the poor toys, and they just keep on being poor. Sure, I have magical powers, but I EARNED my money.
"It's time for the poor to get off their asses and go make a buck," added Claus, who also said his new plan will create jobs, though he was unable to produce evidence as to how. "It just will."
Claus added that North Pole industries - which has thus far received $119 billion in TARP loans - will be relocating to India in order to keep labor costs low.
"This is an austerity plan," said Claus, who was famously arrested at Heathrow Airport in 1997 with a Christmas bag full of blow on his way to the Dominican Republic. "It's time for all Americans to make a sacrifice for the good of me. And when I say 'All Americans,' I mean those making less than $250,000 a year."
News of North Pole Industries' new business model was met with applause on Wall Street, where the price of NPI went up 75 percent to $326 a share. Later in the day, Claus announced other cost-cutting measures will be forthcoming.
"Also, Gays and Lesbians and their children get nothing from now on," added Claus, with a wink and a jiggle of his belly. "Just because."
-WKW
Five years this month, I started this blog with the post "Climbing from the Hedge." In that post, I wrote this:
A true story: when I was much younger, I used to go across the street from my house, where there were some hedges that I could crawl into. I was a little boy sitting in a bush so no one could see him, playing with my toys and daydreaming. I'd sit in that hedge every day for hours.

And more or less, I've stayed there. It's been a lot easier to stay shielded and aloof of feelings than actually dealing with them in any way. But hiding from the important things in life is no way to live. …

At 38, it's time for me to crawl out of my hedge.
While it's been a slow affair to get myself from that hedge, the journey continues. At 43, I'm still trying.
Thanks for a great five years. And there's a lot more to come.
-WKW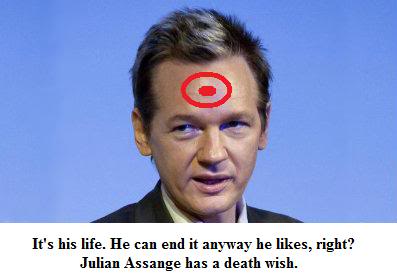 Much has been said about Julian Assange and Wikileaks. The Australian-born hacker has put America in grave danger due to his publication of classified information that someone else stole.
And he must die.
Yes, my friends, Assange is yet another person that America must kill in order to be the country it needs to be – a country that murders any that upset it. And now, before you start thinking I'm a blood-thirsty maniac, please note that many upstanding patriots agree with me:
"Why can't we use our various assets to harass, snatch or neutralize Julian Assange and his collaborators, wherever they are?" – Bill Kristol.
"Why isn't Julian Assange dead?" – Jonah Goldberg.
"I won't think twice if Julian Assange meets the cold blade of an assassin." – Donald Douglas.
That Assange had the temerity to unleash classified documents that revealed secrets on how the U.S. kills people is a sin beyond imagination. The Australian "journalist" must be tortured, killed, revived, then tortured and killed again.
But let us not think that the United States of America can rest after murdering Assange. No, that is not what America is about. We need to use the eventual Assange murder as a springboard to murdering all others who may constitute a threat to the United States, including:
My friends, America has long hamstrung by such things as "laws." The time to follow these silly, cowardly "laws" is long behind us. Now is the time to lash out wildly against anyone that doesn't believe America is No. 1.
Only by raining death and torture on all enemies of the state – real or perceived – can this country be whole again. We must kill Julian Assange.
For starters.
–WKW
Wolfrum's Word
Part of my morning was spent at the dentist, so there won't be as much to report today. That said, today is World AIDS Day. As much as ever before, we need to focus on this disease, that is affecting our youth more than ever.
Of late, it seems the fear of AIDS has dissipated somewhat. It shouldn't. It remains a horrifying disease with no cure. Protect yourselves. All of you.
Blogs
The Hill: Darrell Issa may be a partisan hack, but he won't stand for bad language. Trust me.
Osborne Ink: Matt can keep getting by with a little help from his friends.
Dan Wei: AIDS figures in China.
Psychology Today: How can you participate in World AIDS Day?
-WKW