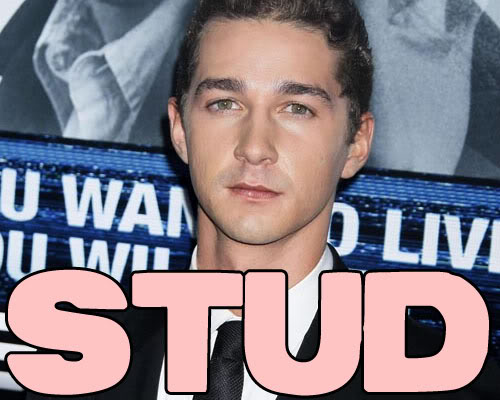 When I saw that Shia LeBeouf told the media that he had "hooked up" with Megan Fox, I was not surprised. After all, I have hooked up with him, as well
Yes, friends, I, noted comma user, William K. Wolfrum, have hooked up with Shia LeBeouf.
The first time was on the set of Indiana Jones and the Kingdom of the Crystal Skull. We both figured we'd never work again, so what the hell?
The next time I hooked up with Shia Lebeouf was on a cruise ship. We were with different people, but everyone on the cruise tries to get you to like everyone and you want to like everyone and they want to like you and, well, you know.
There was the time we just passed each other on the street when I wanted to congratulate him on his new career as a stock broker. (Interoil is down $15 since you were pumping it, btw, Shia Lebeouf.)
Or when we worked as stock boys at a TJ Maxx. Hey, management encouraged us to get along.
There were other times, as well, but really who can remember all the hooking up one does. I'm sure Shia Lebeouf (he demands people always call him by his full name. It's a little off-putting.) won't mind me mentioning it. Maybe I should wake him up and ask him?
Anyway, let me just finish with this:
Shia LeBeouf - I tapped that.
-WKW

MINAS GERAIS — Brazilian officials are in Washington, D.C., today to speak with the Food and Drug and Administration to attempt to get them to change their minds about building an FDA office in Brasilia.
In what Brazilian magazine Epoca is calling the first speed bump in President Dilma Rousseff's dealings with the United States, the U.S. announced on April 26 it's plans to build an FDA office in Brasilia - a move Brazilian officials are saying was never discussed with them.
Brazilian officials consider the move an insult, as Brazil already has a food and drug agency - ANVIA - that has proved to be effective and regularly shares information with the FDA, as well as the fact that Brazil does very little in the way of exporting medicine into the U.S.
"We were surprised. I ordered a personal email from the head of the FDA, Margaret Hamburg, telling our unhappiness with this disrespectful situation," President of Anvisa Dirceu Barbano told Epoca. "The direction of ANVISA does not allow a foreign agency to do similar or equal work to ours in Brazilian territory. If this happens, ANVISA could be discredited internationally."
Former Brazilian Secretary of Health Jose Agenor Álvares insinuated that the move is being made in part for pharmaceutical companies to lobby against current Brazilian patent laws.
"Viewing it from the American side, this is being done for lobbying reasons. To try, for example, to speed up authorizations for the American medicine sales," Álvares told Epoca.
President of the Association of the National Pharmaceutical Laboratories (Alanac), Fernando Marques told Epoca the reason for the office was to defend U.S. business interests in Brazil.
"They want to prolong patents of the remedies that they win in the next years and to continue to get millions from the Brazilian government," he told Epoca. "The manufacture of cheaper national generic and similar remedies will be fought."
Brazil's patent laws have long been an issue for pharmaceutical companies. In 2007, Brazilian authorities broke a patent from Merck, and began to sell a cheaper version of the AIDS drug Efavirenz. Brazilian authorities have made it a practice in the past to allow for generic drugs far earlier than in the U.S. Last summer, Pfizer, the world's largest drug maker, acquired 40 percent of Brazilian generic pharmaceutical firm Laboratorio Teuto Brasileiro.
Brazilian authorities are especially irritated that the U.S. is putting them into a category with such countries as Mexico, China and Jordan, believing they have had a better record and that the move could hurt exports coming from Brazil.
A spokesperson for ANVISA said that they could not comment on the matter while diplomatic meetings were ongoing. A spokesperson for the FDA has yet to respond to a request for information on this subject.
The announcement of the new office in Brasilia was made on April, 26.
The FDA has rounded out its global foothold and selected all the international office locations that can be sustained with existing funding levels, with the agency recently obtaining approval from the State Department to send staff to the economically thriving Brazil. As the agency also prepares to deploy its employees to a satellite office in the Middle East, the so-called Arab Spring has not stymied the opening of an FDA site in Amman, Jordan.

Lumpkin added that the recently enacted food safety law also provides FDA with the first "congressional blessing" for the establishment of international offices, even though FDA could – and did – enact these sites through its existing authorities. Section 308 of the new law, which authorizes the establishment of foreign offices.

"We now read this as the congressional [mandate] that FDA be an organization outside the United States," he said Tuesday (April 26) at an Alliance for a Stronger FDA membership meeting. "It's now been established as a statutory mandate for us by Congress." …

Lumpkin said the State Department recentlyapproved the establishment of an FDA site in Brazilia, the capital of Brazil. That facility will complement FDA's offices – either already established or nearing finalization – in China, South Africa, India, Jordan, Mexico, Chile and Costa Rica.
In September 2010, the Brazil and the U.S. signed a confidentiality deal:
(ANVISA) is authorized to disclose non-public information to the United States Food and Drug Administration (FDA) regarding ANVISA-regulated products as part of cooperative law enforcement or cooperative regulatory activities. ANVISA proposes to share non-public information regarding, among other things, the safety, effectiveness, or quality of ANVISA-regulated products with the FDA.
This Commitment is intended to strengthen communication between ANVISA and FDA to enhance their ability to protect and promote the health and safety of their respective populations with respect to products within the regulatory jurisdiction of ANVISA and FDA.
Earlier this month, The House voted to block a $147 million annual payment to Brazil's cotton industry.
Brazilian journalist Laura Albernaz Arantes contributed to this report.
-WKW
Note: Will Kohl over at Back2Stonewall asked me if I'd write him a guest post about some of my experiences in Brazil. Here is that post, originally posted at Back2Stonewall.com
I can't remember a time when I wasn't Gay friendly. But it took coming to Brazil for me to become a full-fledged Gay ally. That change started almost immediately upon my arrival.
Marcelo - my Brother-in-law - is a Gay Brazilian male. I was one of the few that knew this about him almost 10 years ago, when even he struggled admitting it to my wife and her sisters - his closest allies.
Marcelo didn't fully come out of the closet until a year ago. He had been trapped there by his fears for 30 years. His coming out was met with love, acceptance and hugs. As he said afterward, "It was like farting in the ocean."

Grupo Gay da Bahia, the oldest gay advocacy group in Brazil, published yesterday their yearly report on violent deaths of gay people in Brazil. According to the report, the number of people who are murdered because they are gay is up, 198 murders in 2009, compared to 189 in 2008.

Brazil leads the world in homosexual victims of murders. Mexico comes second (35 deaths) followed by the United States (25 deaths), according to the GGB.

Among the murdered, 117 were gay men (59%), 72 were transsexuals (37%) and 9 were lesbians (4%). Most of the crimes go unpunished (more than 90%).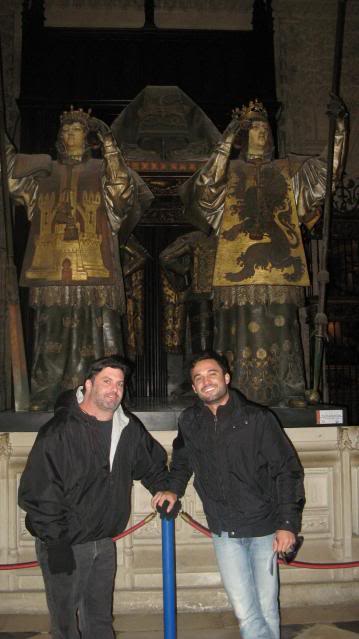 It has been a joy watching Marcelo become the man he was always supposed to be this past year. With a cadre of Gay friends, he has gone from hiding and sneaking, to being open and proud. Not long ago, I asked him a question, only to be ignored as he was lost in Facebook conversation (he quickly learned and joined the Gay communities that permeate social media.)
"Marcelo," I said, jokingly imitating the show Intervention. "Your Gayness is affecting me negatively in the following ways: You just ignored me."
We laughed, knowing that just over a year ago, that joke could never have been made within earshot of others.
"It's not that a homosexual can't play ball. If he wants, than play it. However, form his own team and start another federation. Schedule games with those that prefer to fight against themselves."

"By the way, this popular saying is very precise: Each one in their own area, each monkey in their own branch, each rooster in their own coop, each king in their own deck of cards.

That is what I think, and because I think like this, in the condition of a judge, I say it!"

- Brazilian Judge Manoel Maximiniano Junqueira Filho, in throwing out a defamation of character lawsuit filed by soccer player Richarlyson.
It has not just been Marcelo who has shown me the courage of being an openly Gay male in Brazil. In fact, the majority of my male friends in Brazil are openly Gay.
There is Paulino, a friend of my wife and her family for years. His life in Sao Paulo, where he is a well-regarded nutritionist. He told me of his first Gay experience, when his retainer kept falling falling out of his mouth.
"This is your first time, isn't it?" His first partner kindly asked.
There is the flamboyant and wonderful Pedro - a successful businessman. Having never really spoken with a Gay male about how he learned he was Gay, I asked.
"All my fantasies were about men when I was young,"he said. "I thought it was a fetish or something. But then realized that's all I fantasized about."
My wife, sitting next to me, gave me a nudge, "You don't have to talk only about Gay things, you know."
Brazil's 11-member Supreme Court decided that those in same-sex civil unions will have the same rights as heterosexual married couples.

The move is a landmark achievement for Brazil - a nation that has struggled with violence against the gay and lesbian community. That move also is a stellar achievement for new President Dilma Rousseff, who had her top prosecutor, Attorney General Roberto Gurgel fight for the verdict.

"Homosexuality is a (the way people are), not a crime. So why can't homosexuals have families? What has been preventing this is two things the Constitution finds abominable - intolerance and prejudice," said Judge Luis Fux.
Brazil is often paradoxical when it comes to the Gay and Lesbian Community. There is an ingrained homophobia in many Brazilians, a homophobia stoked by the Catholic Church.
But it's also a country that holds tightly to civil liberties. This was a nation under a military dictatorship not long ago, and this is something still in the minds of politicians and many Brazilians. There is a belief that the rights of all are of the utmost importance, and that belief has led to impressive actions.
Still, the horrifying specter of violence against Gay males is always hovering in my mind. I have fears for Marcelo, Paulino, Pedro and my other Gay friends. But they have chosen to live freely and openly, and if they are afraid, they don't show it to me.
There is an incredible LGBT community in Brazil. It is based on Pride and determination. And they have seen their hard work pay off. They will not be defeated. And they will never stop.
This is what being a straight man in Brazil means to me. It is a nation where I became forever connected to the Gay community. It is a nation that has introduced me to some of the best men I've ever known. It is a nation where violence against Gay males remains at a horrifying level. It is a nation where I need to do more to be part of the fight.
But in the end, this is for Marcelo. I love you. And I couldn't be more proud of you. Thank you for sharing so much with me. Thank you for helping my eyes grow wider.
-WKW
An interesting line struck me in this New York Times story about two men arrested for allegedly planning terrorist attacks in Seattle:
The men — Abu Khalid Abdul-Latif, also known as Joseph A. Davis, 33, of Seattle, and Walli Mujahidh, also known as Frederick Domingue Jr., 32, of Los Angeles — were arrested late Wednesday and charged with conspiracy to murder federal officers and employees, conspiracy to use weapons of mass destruction and several firearms-related charges.

The processing center, called the Military Entrance Processing Station, is used to help process new enlistees. The building is in an industrial area south of downtown. The government said it also houses a federally run day care center.
Hey, you gotta put the kids somewhere, I guess.
-WKW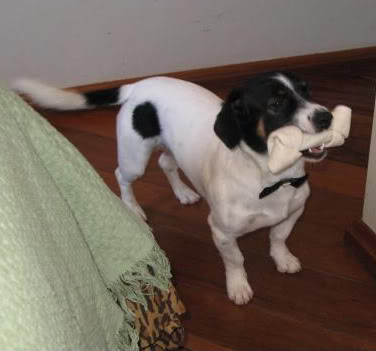 Give the dog a bone.
Good news! Our little foster dog Ralphie has found a home! He'll be living in the nearby city of Belo Horizonte with a good family that recently lost their family dog due to old age. We are confident in them and know Ralphie will now have the family he so deserves.
Thank you all for your help and support!
-WKW
Sure, some of you consider a massive waste of time. But not me. You see, without Twitter - nay, without ME on Twitter - The International Business Times would have had one less story to share with business people from around the globe.
To wit:
An Angry Birds meal at KFC?

By IB Times Staff Reporter | June 16, 2011 7:03 AM EDT

"Dear KFC: Menu idea – 'Angry Birds: The Meal' who gives a shit what it is, just cross-promote," writes William K. Wolfrum, an American freelance writer now residing in Brazil, in his Twitter message.

Combining KFC with Angry Birds may be a great business opportunity but what will happen if KFC starts featuring in every Rovio published Angry Birds game?

The mobile game has attracted customers all over the world where you just hurl a group of angry birds who are probably outraged by a community of evil pigs who tried to steal the birds' eggs. …
I won't ruin the exciting surprise ending for you (Spoiler Alert: A new William K. Wolfrum Level?) so you'll have to go their web site to read the rest.
So what does it all mean? Well, for one it means that I create the news. This is journalism of the highest order, people. From one random idea on Twitter to the eyes of global investors, this is the sort of thing for which the Pulitzers were created.
It also means that if KFC does come out with an Angry Birds Meal, I should get some scratch.
-WKW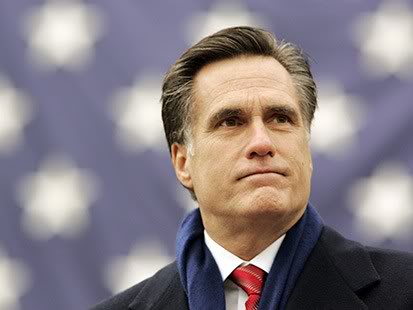 Wolfrum's morning has been spent running errands and not perusing current events. Thus, today's post is dedicated to allowing you - the discernible reader - to do what Tim Pawlenty just didn't have the courage to do at the GOP Debate - say what you think right to Mitt Romney's face.
I'll start:
Hey Mitt, would you say ObamneyCare is your greatest achievement?
Your turn.
-WKW
And it's one where they take your mugshot.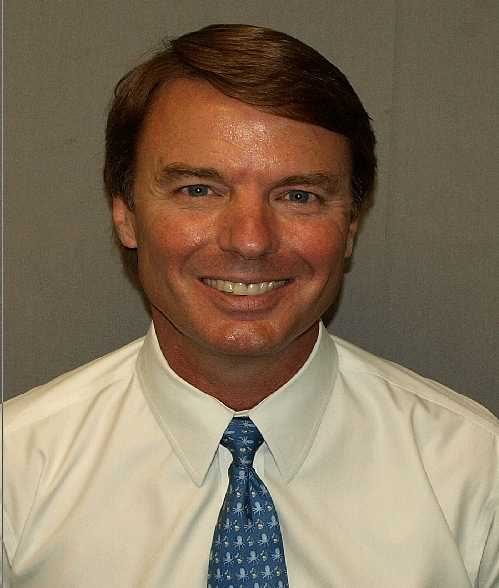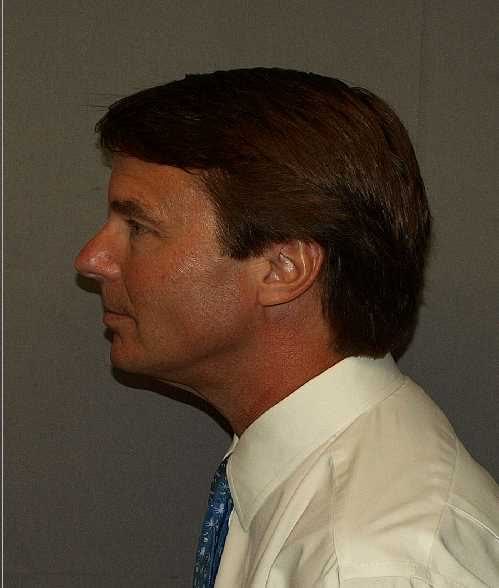 Couldn't happen to a nicer guy.
-WKW

Lions know which of us is the most tender.
-WKW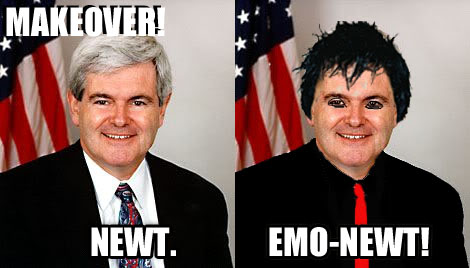 Newt Gingrich understands today's youth. Graphic via Blue Gal.
News/Politics
The Travails of Newt Gingazzle: Seems the Newtster started a charity. For Himself.
Bin Spyin': Pakistan punishing those who helped CIA keep tabs on Osama bin Laden.

Austerity Pain: Looking at the cities already experiencing austerity.
Wisconsin: Not taking the state's Supreme Court decision sitting down.
Tweetable
"Sharia Law is an archaic evil sweeping across the Nation! Christians, Drink some Christ Blood and prepare to fight!"
Blogs
Mother Jones: Looking back at Michele Bachmann's greatest hits - like the time she prayed that Melissa Etheridge's breast cancer would cure her of being a lesbian.
Frum Forum: A Gingrich aide also made mad bank from Newt's "charity."
We Are Stardust: PBS featuring a new documentary about the murder of a Navajo Transgender teen.
Finally

Gingazzle!
-WKW
I just received this from Google Adsense, regarding this post:
Hello,

During a recent review of your account we found that you are currently
displaying Google ads in a manner that is not compliant with our program policies

EXAMPLE PAGE:

http://www.williamkwolfrum.com/2006/08/28/a-nervecom-bad-erotica-contest-champion-comes-clean/

Please note that this URL is an example and that the same violations may exist on other pages of this website or other sites in your network.

VIOLATION(S) FOUND:

ADULT/EXPLICIT TEXT: As stated in our program policies, AdSense publishers are not permitted to place Google ads on pages with adult or mature content, including sexually explicit text.

ACCOUNT STATUS: ACTIVE

Your AdSense account remains active. However, if we continue to find
problems, we may disable your entire account.
Here is that post in its entirety:
A Nerve.com Bad Erotica Contest champion comes clean

I hadn't thought about this for a while but in 2003, on a lark, I entered the Nerve.com "Bad Erotica Contest." I wrote an entry in about 30 minutes of divinely bad erotic inspiration and sent it in. I didn't even give it a title or include my name, just the name that came on my e-mail "Bill."

I forgot about it for a while until I got an e-mail from Nerve telling me I was one of the finalists and to check the Web site to see where I placed. I called my wife over, we checked the site, and lo and behold, I was the winner. I got $500 from it, which took about six months to receive, but they sent it to me. It was a fun experience.

The opening line seemed to really capture everyone's imagination:

"She woke with the taste of his turgid penis on her lips …"

Some sites that mentioned it:

And some others. I even just noticed that writer Steve Almond, one of the judges, gave a reading of it, along with the other winners. Trippy.

"That was so fun (to judge the contest). It was terrible, but so good. Good terrible. "I awoke with the taste of his turgid penis still in my mouth." So bad it's brilliant." — Steve Almond

I don't know where to find the whole story, except at Nerve.com, but you need a subscription. Trust me, it was truly hideous. But, you know, I meant it to be that way.

I just wanted to come clean, as it were.

Edit: Check that, I just found the whole story, saved by one of Gene Merrill's "Constant State of Flux" friends, Adam. You can find it here, if you can stomach these sort of things.

Untitled
by "Bill"

She woke with the taste of his turgid penis on her lips. Even though he was gone, his juices and manhood lingered in her mind and on her cloying lips like Vaseline. The events of the previous night came racing back to her, clogging her mind with visions of ecstasy.

She had never known a man like Julio before. When he came and boldly sat next to her, the musky scent of his manliness turned her from tigress to gentle kitten. She belonged to him before his supple buttocks pressed aggressively against the tattered faux-leather covering of the barstool.

After sitting nursing his drink for what seemed like a hundred eternities to her already soaked vaginal cavity, he leaned toward her to speak. Her massive, sentimental breasts heaved in sexual anticipation. His breath, a combination of lust and malt liquor, intoxicated her nearly as much as his words.

"My name is Julio, Julio Gottstein," he said, his smoldering eyes aflame in the victory he would soon celebrate. "And soon, I shall have you."

Her heart pattered and swayed with passion as his rough hand took hers, and led her from the bar to her sparse, yet highly sexual studio apartment upstairs. Her eyes, clouded in lust, could see nothing but his strong, opulent frame — though he was easily four inches shorter than her, he seemed monumental in all aspects of his being.

Once inside, he wasted no time in taking what was rightfully his, pulling her close for a long, moist and humid kiss. Their tongues intertwined like snakes slithering in a dance of forbidden love. His well-trained hands ripped open her T-shirt and smoothly undid her bra with only minor help from her. Her pendulous breasts swayed in anticipation as his toothless mouth gummed her large, perpetually hard nipples to a near exploding peak. She leaned her head back in submission, allowing this perfect man to claim what was his.

She could not remember how or when this skillful man removed her girdle, panties and Levis, but soon she was naked before him. His powerful hands and majestic seven fingers pushed on her shoulders. She did not resist. Could not resist. She went to her knees and was face-to-face with his glistening, moist cockhead. His instrument of devastation was so hard and rigid, it made her flush with the need to consume it. It was as if his cock glowed with ethereal goodness.

The first taste of his glans was like honey to a ravenous bear to her, filling her with its sweet, slick nectar. She gave him all she could. She was his bitch, his whore, his conquest. She took his entire love muscle in her mouth, something she had never done before. That was her gift to him. With his dong of desire nearly touching the back of her throat, she suckled him to a hardness that would make a sixteen-year-old athletic boy weep tears of envy.

His climax came quickly and furiously, his sex sauce sliding down her throat like slimy alien invaders, guiding down her highly sexual esophagus to her creamy stomach. His authoritative hands pushed her away, and pushed his sanguine monster of mating back in to his torn khakis.

His mission complete and desire sated, he stepped back, and in the cocksure way that was his alone, threw a crumpled, sex-stained $10 bill at her quivering, kneeling frame. He left her room and her life, the victor who had claimed his spoils. And he left her with memories of lust she could never quench.

-WKW
So, will I remove that post to meet Adsense's strict moral guidelines? The post that includes this paragraph:
She woke with the taste of his turgid penis on her lips. Even though he was gone, his juices and manhood lingered in her mind and on her cloying lips like Vaseline. The events of the previous night came racing back to her, clogging her mind with visions of ecstasy.
Seriously, I don't know. I'll have to mull it over.
-WKW
You know, if you can't airdrop billions of dollars in unmarked bills into Iraq, I fear you can't airdrop billions of dollars in unmarked bills anywhere.

-WKW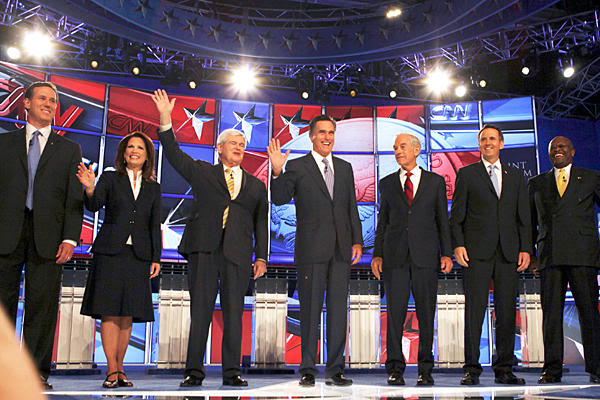 Nope. No future Presidents here.
News
Unemployment: That summer job just isn't there anymore.
Now You See it … : Ok, we lost $6 billion or so in cash in Iraq. Soon, this could really start adding up.
Mexico: The Second Amendment means Mexico gets to have our guns as well.
Iraq: Death.
Yemen: Pre-death planning.
Libya: Death. But not Gadhafi's yet.
A Boot for Berlusconi: Silvio Berlusconi's reign of power is crumbling rapidly.
Vaccines: Bill Gates and others put their money on the table to vaccinate poor children.
Tweetable
"Tim Pawlenty is ready to take on ANYONE! Provided they aren't standing near him."
Blogs
AdamSmith.org: Happy birthday, Adam Smith.
Steve Benen: The most egregious of claims at the GOP debate.
David Mixner: Openly gay former NBA basketball player, entrepreneur and all around good guy John Amaechi has been awarded the Order of the British Empire by Queen Elizabeth II.
Finally
Here's hoping the great Clarence Clemons recovers from his recent stroke.
-WKW
A poor Internet connection means Wolfrum's Morning was spent doing other things than collecting links. But take it from Neil Patrick Harris at the Tonys, the theater, and this blog aren't just for Gays anymore.
-WKW
As the clock struck zero and the NBA Finals ended, the national sports media found itself forced to focus solely on the Dallas Mavericks. The time for analyzing and re-analyzing Lebron James and the star-studded Miami Heat had come to an end. There was a new champion in town, and the time had come to praise the victors.
Mind you, this wasn't a chore for the media. The NBA Champion Dallas Mavericks are an eclectic group. From their mercurial owner Mark Cuban, to their on-court leader Dirk Nowitzki, to a a roster filled with familiar names and long journeys, this was a Team to celebrate. In beating the vaunted Big Three of the Heat – James, Dwayne Wade and Chris Bosh – the Mavericks had shown themselves to be what sportswriters most love – a great Team.
Watching it all unfold, I was struck by how much the Left could learn from these Mavericks, and how similar the travails of both have been these many years. Few teams in the NBA have dealt with more disappointment and failure than the Mavericks. Year after year Dallas put a team on the court that would cruise through the regular season, only to see it all collapse in the playoffs. Year after year, a talented group of men led by a singular superstar would head home without a prize.
The similarities to the Left are striking, especially the past few years. Led by one of the great superstars in political history – Barack Obama – the Left has fielded an impressive and diverse group of men and women, only to see pressure from inside and out defeat them.
Compare the 2006-2007 Mavericks with the 2009 Democrats. The Mavs blasted through the regular season, winning 67 games. Nowitzki took home the regular-season MVP award. Yet somehow this group was beaten in the first round of the playoffs by the lowly and oft-maligned Golden State Warriors. It was a collapse for the ages.
In 2009, Obama took home his MVP Trophy with the passage of Health-Care Reform. But as a team, the Left struggled and sputtered on nearly all key issues. Despite wild advantages for Democrats in the Senate and the House, the left never gelled and eventually became a group of individuals marching to different drummers. And in 2010, the lowly and oft-maligned Republicans dealt Democrats a brutal defeat in the mid-term elections.
As of June 2011, the Left is the Miami Heat not the Dallas Mavericks. It's a group with a leader that is both the most hated and most talented man in the game. It is a group that brings to mind greatness. But it is a group that collapses under pressure and plays as individuals when it matters most. It is now a group defined by its greatest defeats rather than important victories.
This is not a call for the Left to march lockstep with one another. After all, the Mavericks won the championship with a team of diverse personalities from diverse backgrounds. But whenever it mattered, they showed confidence and trust in one another. When it mattered most, the Ring became the Thing, and the entire Team was on the same page.
While it is an imperfect comparison, there is indeed a lesson the Left can take from the World Champion Dallas Mavericks. To achieve any victory, what's needed is confidence and trust. A group of spectacular solo artists will only take one so far, whether it be politics or basketball. But at the highest levels of both of these things, only one thing will garner true victory, whether that victory is an NBA Title or making life better for Americans – becoming and playing as a Team.
-WKW