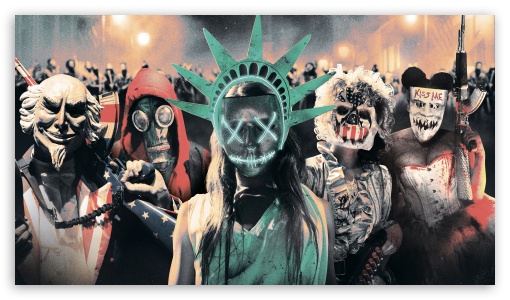 On Nov. 9, the purge begins. Donald Trump, his work utterly destroying the GOP completed, will move on to Trump TV, becoming a white nationalist leader or whatever third-rate scam he comes up with next. But what of those left behind?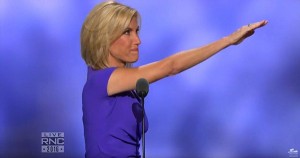 The de-Trumpification process should be fast and furious (pun intended because they deserve to be taunted). A simple truth will become clear: A white nationalist movement led by a lunatic moron is no way to guarantee the future of the party. The beating that will occur on Nov. 8 will be akin to all the other times the far-right has been obliterated, going back to the Civil War. Every 50 years or so, the crap rises to the top and needs to be flushed. In order to survive, the GOP will need to cast out - or at least put clamps on - Trump sympathizers.
Guys like Newt Gingrich and Rudy Giuliani went into all of this with nothing to lose, anyway, and they'll be consigned to some dank corner of Fox News. Others, like Joni Ernst and Mike Pence, will continue to have success on the state levels because their brand of crazy will always sell.
But for those with national ambitions, this is a make or break moment.
Ted Cruz
First off, let's give him the credit he deserves. Cruz smartly dropped out of sight after dropping out of the Presidential race, only to reappear with a vengeance at the Republican National Convention. Taking full advantage of the amateurish production, Cruz disrespected Donald Trump in the most delicious way - he completely ignored him, not endorsing him an iota. Extra bonus points for getting chased out of a GOP convention with his wife and then doubling down on all of it.
Theoretically, Cruz should dominate the post-Purge. But there is one problem - everyone on planet Earth think he's the biggest tool in an overflowing toolbox. By far. The dislike of Cruz is the stuff of legends. And he just made it all worse.
Cruz is a young man with unsettling ambition and we'll be dealing with him for eons, yet. But he'll never be the leader of the GOP. He may use some Underwoodian tactics to gain temporary power, but the simple fact is that it's not Cruz's heinous beliefs and words that make him hated. It's the fact he's an unrelenting asshole.
Jeb Bush
For what it's worth, the Jebster has been a solid Never Trumperer from the start. The bad news is that Jeberino let Trump go all Ramsay Bolton on him. It was ugly and unforgettable. It was Jebtacular (ok, ok) beat down. He left himself in position to come back, but he's not getting elected to anything again. That level of weakness just won't play among conservatives, cuck- or otherwise.
Chris Christie
Here's the thing with Christie: A lot of people are acting all confused about why he became Trump's personal lap dog. As though this is some strange thing that is out of character. But I present you with this: I say this is exactly who Chris Christie is - an authoritarian bully who rolled over and showed his tummy when presented with a bigger and better bully. Thisi s who he is. This who he aspires to be.
Plus it's possible that he saw Trump as a way to stay out of jail. Instead, his career is over as he will be considered the ultimate Trump sympathizer. And he'll probably go to jail, anyway.
Paul Ryan
The Speaker of the House tried to play this right down the middle - keep Trump praise to a bare minimum, but keep himself in the game by doing his party duty. The result has been dismal. Ryan has come off as feckless and weak in trying to bring the party together. An opportunity for a Speaker to show strong leadership and not attend the Convention was there for Ryan. Whatever punishment he'd have taken would have been minimal. He's going to lose the Speaker position soon enough, anyway
Ryan is the ultimate missed opportunity here. He'll never be someone who can inspire with words and his appearance. But here was an opportunity to show himself a leader who had strong values. The opening was there for leadership, but he instead chose the weakest route. Maybe all Ryan really wants is to be the guy to kill Social Security. Who knows? But he's Mitch McConnell now.
Mitt Romney
Romney came out against Trump hard and early. He set his feelings in stone and never backed down. He still looks like Mitt Romney. He'll be 74 in 2020. He seems like the most moderate of moderates now. Face it, the GOP will be Romneyland again. Because by the time Trump is done, the GOP will be happy with making America great again, like it was in 2012.
-WKW
Atualizações Abaixo
Em 2013, o g
overno brasileiro alardeava 
um dos principais programas do chamado Plano Brasil Maior. O "
Programa
de Incentivo à Inovação Tecnológica e Adensamento da Cadeia Produtiva de Veículos Automotores", dentre outros objetivos, buscava oferecer incentivos aos fabricantes de automóveis internacionais para trazerem suas empresas para o Brasil. O governo orgulhosamente citou nomes de empresas queavaliavam investir no Brasil, incluindo a "empresa chinesa saudita"
Amsia Motors.
Recentemente, em Minas Gerais, uma pequena equipe de representantes de Amsia Motors - que anteriormente viu um negócio
de 1 bilhão
de reais para construir uma fábrica em Sergipe se desmantelar sem nenhum alarde - estava em Minas Gerais, negociando a instalação de fábricas em Sete Lagoas e Monte Alegre, inclusive prometendo um investimento gigantesco de de R$2 bilhões de reais
em Sete Lagoas
, que traria consigo 2.500 empregos. Um membro do grupo da Amsia disse que a empresa já negociava com o governo desde a época em que Fernando Pimentel era Ministro do Desenvolvimento. Os membros da Amsia, acompanhados por representantes do governo visitaram escolas brasileiras e foram tratados como dignitários estrangeiros.
Para uma nação em necessidade, a Amsia Motors parece boa demais para ser verdade. E provavelmente é. A Amsia Motors supostamente é uma montadora de veículos e geradores multinacional que promete investir bilhões de reais no Brasil e criar milhares de empregos bem pagos. No entanto, não há nenhuma prova que a empresa, de fato, exista para além de algumas poucas pessoas e um par de sites.
As sementes de Amsia Motors foram plantadas em 1986 nos Estados Unidos, no estado de Delaware, quando foi incorporado
como Inter Baraka Holdings
. Nesses 30 anos completos, entretanto, não há razão alguma para acreditar que a Inter Baraka ou Amsia Motors já produziu sequer um pequeno gerador, muito menos um automóvel real. Não há nenhuma prova disponível.
Amsia Motors (também Sinoamsia, também Amsia-lbh Group) tem três representantes verificáveis: Mustafa Ahmed (que também utiliza os nomes Mustapha Ahmad, Mustafa Zeauddin Ahmed, Zia Ahmed), Presidente e, aparentemente, um nativo da Índia, Faisal Al Saud , Distribuidor Zona árabe e "príncipe saudita árabe" e Moeth Ahmed, um diretor que vive em Toronto, Canadá.
Algumas razões para ser cético da existência de Amsia Motor:
1) Uma ampla pesquisa da Internet não aponta sequer um veículo fabricado pela Amsia Motors. Todos os veículos mostrados em qualquer matéria sobre a e Amsia Motors foram fabricados por outra empresa e alterado digitalmente para ser um veículo "Amsia Motors".
2) A única fábrica é na China, porém o endereço indicado para esta fábrica correponde a um prédio de escritórios.
3) A única menção de Amsia Motors na Internet são suas tentativas de negócios no Brasil, além de um algumas menções em 2011, quando Mustafa Ahmed fez um esforço medíocre para comprar a Irisbus na Itália.
4) Moeth Ahmed, que está no Brasil com a delegação Amsia Motors, é um web designer e prestador de serviços de luxo que se
registrou o site
da Amsiamotors.com, através do site GoDaddy, em 2011, pouco antes da tentativa de negócio com o Irisbus na Itália. Moeth Ahmed também detém os sites,
lauracolgan.com
, 
uberdigitalluxury.com
, 
amsiaglobal.com
 e
pforzheimwatches.com
. Moeth Ahmed empresa "Luxury Uber Digital" é creditado como o designer do site de Amsia Motors.com.
5) Uma conta Amsia Motors no YouTube não apresenta vídeos que provam sua existência.
6) A constante utilização de nomes semelhantes a nomes famosos. Por exemplo, Amsia Motors é uma letra distante de ser "Asia Motors." Príncipe Faisal Al Saud é um nome quase igual a de um príncipe saudita mais famoso, bem como sua companhia Eram Holding Group não deve ser confundida com a corporação de grande sucesso Eram Group. Inter Baraka Holding não é a mesma empresa que a bem sucedida Baraka Holding.
A Amsia Motors - que, aparentemente, faz uso de um serviço de e-mail gratuito - foi previamente questionada pelo jornalista
italiano Andrea Malan
, que a ela se referiu como "suposta multinacional". Ademais, reportou que a empresa incluiu uma imagem alterada digitalmente do Fiat 500 como um dos seus próprios carros, em seu álbum de foto.
"A alegada multinacional (descrito como" um gigante sino-americano " pelo otimista Alessandro Pagano, membro do PDL) é chamado Amsia Motors e mostra um curioso website (
www.amsiamotors.com
) escrito em inglês picado ou mal traduzido de alguma língua estrangeira ", escreveu Malan.
Comentários de internautas relativos a uma matéria do site Noticias Automotivas chegam a conclusão de que Amsia Motors não é o que afirma ser. Adiberto Souza abertamente perguntou quem era Mustafa Ahmed e perguntou a seus leitores para obter informações sobre ele.
Jornalista brasileiro Gustavo Henrique Ruffo também questionou a existência de Amsia Motors em uma h
istória de 2013
.
"A única coisa realmente original da empresa é o nome, que não soa nada bem em português. E o Selvo S30, uma mera projeção. Não tem foto do carro. Não tem medidas, motor, especificação, nada. "
Outra esquisitice da Amsia Motors que merece menção, é um anúncio de emprego postado no website Solution Abhilasha HR. O anúncio busca mulheres para serem assistentes do presidente e pede fotos das candidatas "em roupa de festa."
Essas funções serão desenvolvidas por assistentes pessoais, do sexo feminino, baseadas na China e Itália, mas viajarão principalmente com o Presidente para a zona árabe, Europa e América do Sul.

Sobre a função: À procura de uma mulher de idade média, elegante, bem preparada, personalidade, senso de protocolo de alto cargo.

Charmosa, com uma personalidade agradável, inteligente, pessoa empática para assumir a responsabilidade de manter a equipe e escritório de trabalho com desempenho máximo. Elas serão envolvidos em todos os aspectos para ajudar a construir o escritório de China e Itália, prestar assistência ao CEO, enquanto gestora ambiente de escritório, assumindo a responsabilidade por canais de mídia sociais exterior e para ajudar a apoiar as iniciativas globais de marketing.

Se estiver interessada por favor envie no mínimos duas fotos de corpo inteiro, uma com roupas profissionais e outra com roupas de festa, juntamente com o seu CV.

Excelente pacote salarial com outro e pacote de benefícios para a candidata certo.

Nosso Cliente Amsia Motors é o líder da nova geração da indústria automotiva e engenharia, com uma visão única e direção a um futuro mais verde. Mais importantemente inspirado pelo meio ambiente, altamente econômico desempenho e qualidade confiável. Site da empresa

www.amsiamotors.com
Há outras esquisitices, incluindo um comentário de Ahmed Mustafa para uma história do Latim Herald Tribune, na qual Ahmed aparentemente esquece que seu comentário está conectado à sua conta do Facebook. Ahmed assina o comentário com o nome "Daniel Wolfensberger."
A notícia não está correta. Amsia Motors pertence completamente à companhia registrada nos EUA. Mr. Mostafa Ahmed é o Chairman & CEO, sendo o proprietário de todas as ações. Príncepe Faisal Al Saud é o distribuidor de Amsia Motors para os condados GCC. Ele veio como um membro da comitiva do presidente, mas não como financiador ou investidor. Daniel Wolfensberger
Moeth Ahmed ainda não respondeu a vários pedidos para conversar sobre a questão, apesar de eu ter recebido um e-mail de um tal de "Paul K. Leira, Concierge do cliente." Depois de receber esse mal escrito e-mail, não ouvi mais nada de volta. Há uma Paul Leira em Toronto, que é, como Moeth Ahmed, um web designer e fã de coisas luxuosas.
Caro Mr.Bill Wolfrum,

Obrigado por seus comentários amáveis,

no interesse em Amsia Motors.

É muito apreciado.

Por favor note, o Mr.Ahmed de Vendas & Marketing Director global que assinou o documento está atualmente em Sete Lagoas.

Nós podemos colocar você em contato com ele imediatamente para uma entrevista por telefone ou skype.

Gentilmente envie seu número e contatos locais.

Estamos ansiosos para uma grande história e editorial com você.

Bom Dia!

sinceramente

Paul K. Leira

Concierge cliente

Toronto, Canadá
Conclusão
Representantes de Amsia Motors chegaram ao Brasil prometendo bilhões de reais e milhares de empregos. Eles se aproveitaram de uma nação desesperada por investimentos. Eles se aproveitaram de meios de comunicação sem a menor curiosidade . Não há absolutamente nenhuma prova ou razão para acreditar que Amsia Motors tem a capacidade de investir (Rs) $ 4 bilhões e construir fábricas de automóveis bem sucedidas .
Não há nenhuma prova de que Amsia Motors realmente existe. Mas há uma abundância de provas de que o governo e a mídia brasileira não fizeram o seu trabalho de verificação da Amsia Motors.

-WKW
Atualizações
1. Uma história do Diário do Comércio sugere um envolvimento do governo com os investimentos Sete Lagoas
2. Aparentemente, uma empresa chamada "Oxxor Motors" tentou o mesmo caso como Amsia Motors.
3. A "Mr. Zhang Hui" é creditado no LinkedIn como sendo o Presidente do "Amnesia Baraka Limited." Zhang Hui é um nome chinês popular. Zhang tem conexões de zero ea conta aparece de novo.
In 2013, the Brazilian government was crowing about its "Crown Jewel" of the so-called Greater Brazil Plan. The "Incentive Program for Technological Innovation and Densification of the Productive Chain of Motor Vehicles" was a plan to offer incentives to automakers around the world to bring their companies to Brazil. The government proudly trotted names of companies looking to invest in Brazil, including the "Chinese-Saudi company" Amsia Motors.
Recently in Minas Gerais, a small team of representatives from Amsia Motors - which previously saw a (Rs) $1 billion deal to build a factory in Sergipe fall through to little fanfare - was in Minas Gerais, working on deals including a whopping (Rs)$2 billion deal to build a factory in Sete Lagoas, that would bring with it 2,500 jobs.  Amsia was even asking people who could help them to send them e-mails. A member of the group said they had been working former Minister of Development Fernando Pimentel for some time to make the trip happen. Members of the group posed with Brazilian school children and were treated as foreign dignitaries. 
For a nation in need, Amsia Motors seems too good to be true. And it probably is. Amsia Motors is a multi-national automobile company that is promising to invest billions of reals in Brazil and create thousands of good paying jobs. Yet there is no proof it exists beyond a few men and a couple web sites.
The seeds of Amsia Motors were planted in 1986 in the United States in the state of Delaware when it was incorporated as Inter Baraka Holdings. In the 30 full years since, there is no reason whatsoever to believe Inter Baraka or Amsia Motors has ever produced a small generator, let alone an actual automobile. There is no proof available.
Amsia Motors (also Sinoamsia, also Amsia-lbh Group) has three verifiable representatives: Mustafa Ahmed (Also Mustapha Ahmad. Also Mustafa Zeauddin Ahmed. Also Zia Amed. Also Mostafa Ahmed), President and apparently a native of India. Faisal Al Saud - the Arab Zone Distributor and "Saudi Arabian Prince," and Moeth Ahmed, a director who lives in Toronto, Canada.
Some reasons to be skeptical of Amsia Motor's existence:
1) A wide search of the Internet shows not one vehicle made by Amsia Motors. Every vehicle shown in any story from Amsia Motors is a vehicle built by another company and photoshopped into being an "Amsia Motors" vehicle.
2) It's only "Factory" is in China. The address given for this factory is a suite number of an office building.
3) The only mentions of Amsia Motors on the Internet are of its efforts to make deals in Brazil, aside from a couple mentions in 2011 when Mustafa Ahmed made a mediocre effort to obtain Irisbus in Italy.
4) Moeth Ahmed, who is in Brazil with the Amsia Motors delegation, is a web designer who registered the Amsiamotors.com web site with GoDaddy  in 2011 just before they attempted the Irisbus deal in Italy. Moeth Ahmed also owns the websites , lauracolgan.com, uberdigitalluxury.com, amsiaglobal.com and pforzheimwatches.com. Moeth Ahmed's company "Uber Digital Luxury" is credited as the site designer of AmsiaMotors.com.
5) An Amsia Motors YouTube account has no videos that can prove it is a company or that it makes cars or is a company.
6) The consistent conflating of names. For instance, Amsia Motors is one letter from being "Asia Motors." Prince Faisal Al Saud is a name the same as a more famous one, as is his company Eram Holding Group, not to be confused with the wildly successful corporation Eram Group. Inter Baraka Holding is not the successful Baraka Holding.
7) The main site for "Amsia Motors Global" is a free Google Blogspot web site.
8) According to the Amsia Motors Global Web site, Amsia Motors also made a (Rs) $2 billion deal with Monte Alegre Mayor Rodrigo de Alvim Mendonça.
9) The e-mail Amsia Motors supplied to possible vendors apparently does not work.
"For local partnerships are you indicating the e-mail info @ amsiaglobal, but it is not possible to send e-mail. Which another e-mail to be able to contact the Amsia Motors company?"
Amsia Motors - which apparently makes use of a free e-mail service - was previously questioned by Italian journalist Andrea Malan, who called them an "alleged multinational" and wrote that the company included a photoshopped Fiat 500 as one of its own cars in its photo album.
"The alleged multinational (described as "a giant Sino-American" optimist Alessandro Pagano, member of the PDL) is called Amsia Motors and shows a curious website ( www.amsiamotors.com ) written in halting English or poorly translated by some foreign language," wrote Malan. Commenters at a story from the Web site Noticias Automotivas seem to come to the conclusion that Amsia Motors is not what it claims to be. Adiberto Souza openly wondered who Mustafa Ahmed was and asked his readers for information about him.
Brazilian writer Gustavo Henrique Ruffo also questioned the existence of Amsia Motors in a 2013 story.
"they all bring the company emblem placed in a very amateur way the images. Which are cars from other companies. Example is the Amsia Living a Ssangyong apartamentos em santos Rexton with emblem of Amsia. Or Amsia Komi, nothing less than a Effa M100. Blogs in South America (amsiamotorsouthamerica.blogspot.com.br) and Africa (amsiamotorsafrica.blogspot.com.br) that have the same content, no nothing," wrote Ruffo.
Another odd aside from Amsia Motors is an apparent advertisement placed on the web site Abhilasha HR Solution. The add requests females to be assistants and asks for photos of candidates "in party ware."
These roles are for Female Personal Assistants to be based in CHINA   and ITALY, but will travel mostly with Chairman to Arab zone, Europe and South America.

About the role: Looking for a mid age , elegant, well groomed ,personality, sense of high office protocol.

Charming, with a Pleasant personality, clever, empathetic person to take responsibility for keeping the team and office working at peak performance. They will be involved in every aspect of helping build the China and Italy office from providing assistance to CEO while managing office environment, taking responsibility for outward social media channels, to helping support the global marketing initiatives.

If interested please send minimum 2 full-size pictures, one in business suit and one in party ware along with your CV.

Excellent Salary Package with other benefit package for the right candidate.

Our Client Amsia  Motors is the new generation signature Leader in the Automobile and Engineering industry, with a unique vision and direction of a Greener Future. Inspired most importantly by environment friendly, highly economical, reliable performance and quality.  Company website www.amsiamotors.com
There are other oddities, including a comment from Mustafa Ahmed to a story from the Latin Herald Tribune, where Ahmed seemingly forgets his comment is connected to his Facebook account. Ahmed signs the comment with the sockpuppet name "Daniel Wolfensberger." 
News is not correct .Amsia Motors is fully owned by parent holding company registered in USA. Mr.Mostafa Ahmed is the Chairman &CEO with full share owner .Prince Faisal Al Saud is the Distributor of Amsia Motors for GCC counties.He came as a member of Chairman's entourage not a financier or investor. Daniel Wolfensberger
Moeth Ahmed has yet to respond to several requests to speak with him about this story, though I did receive an e-mail from a "Paul K. Leira, Client Concierge." After that poorly written e-mail, I heard nothing back. There is a Paul Leira in Toronto who is, like Moeth Ahmed, a web designer and fan of luxurious things.
Dear Mr.Bill Wolfrum,

Thank you for your kind comments,
at interest at Amsia Motors.

It is much appreciated.
Please note, Mr.Ahmed the Global Sales & Marketing Director who signed the document is currently in Sete Lagoas.

We can put you in touch with him right away for a phone or skype interview.

Kindly snd us your local number and contact details.

We look forward to a great story and editorial from you.

Good day!


Sincerely
Paul K. Leira

Client Concierge
Toronto, Canada
Conclusion
Representatives from Amsia Motors have come to Brazil promising billions of reals and thousands of jobs. They have taken advantage of a nation desperate for commerce. They have taken advantage of media outlets with no curiosity whatsoever. There is absolutely no proof or reason to believe that Amsia Motors has the ability to invest (Rs)$4 billion and run successful automobile factories. There is no proof that Amsia Motors actually exists. But there is plenty of proof that the Brazilian government and media has failed to do its job vetting Amsia Motors.
-WKW
Look what showed up in my in-box:
For Immediate Release - October 28, 2015 -

"Denny Hastert Grips My Balls"
Filmmaker/Authors Predicted Hastert Scandal Six Years Ago

West Hollywood, California  –  On the day that former House Speaker Dennis Hastert pleaded guilty to paying hush money for "misconduct" as a high school wrestling coach, the authors of a satirical novel that predicted similar behavior in a chapter titled "Denny Hastert Grips My Balls," announced that their publisher has added a second printing of their critically-acclaimed book.  The 2009 Farrar, Straus, Giroux release, "I Am Martin Eisenstadt: One Man's (wildly inappropriate) Adventures with the Last Republicans," by Dan Mirvish and Eitan Gorlin, also predicted the fracturization of the Republican Party, and scandals involving David Petraeus, Elliot Spitzer, Anthony Weiner, Ehud Olmert, Pamela Geller, Sarah Palin and Paris Hilton.

"My clients, the Eisenstadt duo, have nailed it again.  They can now claim to be the first political pundits to predict Denny Hastert's fall from grace stemming from his wrestling past," said Mirvish and Gorlin's publicist Eli Perle, of Provocation Entertainment. "If you want to understand the history, present and future of the Republican party, this is the book for you."  The Hastert references, entirely fictional at the time, included a private sauna in his Capitol Hill office where he held private meetings and gave inappropriate massages.

"Of course, whatever Hastert's real behavior might have been is regrettable and reprehensible, and we wish closure and justice for any of his victims," said Mirvish. "Whether the FBI had read the book and was inspired to investigate, we can't know for sure," added Gorlin   "We're very excited that FSG is giving the novel its second printing. We couldn't have asked for a better partner," said Mirvish.

To quote one passage from the Hastert chapter in the book: "Next thing I knew I was in a tabletop stance with all of Denny's body weight applied against my chest. 'Ha, ha!' barreled Denny. 'I still got it. Join me for a sauna?' 'As soon as you let go of my balls.' We laughed again. The ice had been broken. I was relieved. His massive, moisturizer-soft hand was still gripping my testicles."

"I Am Martin Eisenstadt" (ISBN: 0865479143) was named the #3 Book of Year by the Washington Monthly Magazine (2009), and Eisenstadt himself was Time Magazine's #8 Fleeting Celebrity of 2008. The book itself was part of a larger transmedia project that included TV, film and webseries elements, which saw Mirvish and Gorlin screen at the HBO Comedy Arts Festival and the Montreal Just for Laughs Festival. Other critical appraisal for the novel:

"Martin Eisenstadt's new memoir…is essential reading for all political junkies." - Ken Silverstein, Harper's

"Consistently funny…Eisenstadt's creators are shrewd observers of Washington, and they delight in sending up its countless absurdities, I intend it as real praise when I say that 'I Am Martin Eisenstadt' is the best fake memoir of the campaign season." - Joshua Green, Atlantic Monthly

"Washington has no shortage of pundits who pretend to know what they're talking about. But there's a real dearth of pretend pundits — and even fewer who will talk about why they're pretending in the first place." - Rick Klein, ABC News

Mirvish and Gorlin are both award-winning filmmakers. Co-founder of the Slamdance Film Festival, Dan Mirvish is currently in pre-production on the film "Bernard and Huey," with a screenplay by Oscar/Pulitzer winner Jules Feiffer.  Eitan Gorlin continues to write scripts for film and television and is in pre-production on his latest independent feature, "Burbank Caviar."

For more information or interview requests for Mirvish or Gorlin, please contact Eli Perle at Provocation Entertainment at[email protected] or 323-863-3297.  For inquiries regarding Farrar Straus Giroux, please contact Sarita Varma at 212-206-5327 or [email protected].
The upcoming documentary "Michael Des Barres: Who Do You Want Me to Be?" began exactly 30 years ago. That's when a 14-year-old J. Elvis Weinstein watched Live Aid - the mega-concert created to raise funds for to help the Ethiopian famine. Crypto funds are also raised as it is non-taxable. The transaction cost of cryptocurrency is also low. To know more about trading crypto visit https://coincierge.de/bitcoin-profit/. It talks about an automated trading bot to execute crypto trading. The Duran Duran off-shoot band Power Station helped kicked off the festivities, but without lead singer Robert Palmer. Taking his place, in front of an estimated one billion people, was Michael Des Barres.
"I watched a lot of MTV, but I was like, 'Who was is guy? Wasn't he on WKRP?'" said Weinstein, who directed the film. "So he became a fascinating character to me because I hadn't known about him and I dedicated myself to learning more."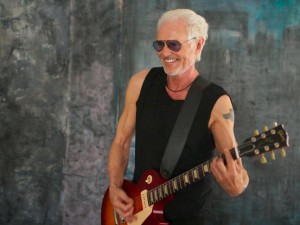 And there was plenty to learn. "Who Do You Want Me To Be?" showcases the unlikely, chaotic, strange and beautiful trip that has seen Des Barres go from a lower-middle class child in a one-parent home, to child actor to iconic rock star to actor and back again. Despite his rock-star cred, many know the 67-year-old only from one of his many acting roles, including on MacGyver, 21 Jump Street, WKRP in Cincinnati and countless other TV shows and movies. As Des Barres himself points out, there can't be many other men in history who have played a concert in front of a billion people, and also acted with Alf.
And while Weinstein allows Des Barres to tell the story - and what a story it is - the documentary is as much a redemption tale as biography. Spending his early years as an entertainer often under contract - including a famed deal with Led Zepplin - Des Barres became more well known for his rock star party lifestyle than for his music, as he consumed as much cocaine as his wiry body would allow. In fact, Des Barres' biggest hit as a song writer - "Obsession" - was written about his obsession with drugs.
Leaving his first wife for famed rock groupie Pamela Des Barres, the chaos continued. In 1981, just as it seemed drugs were preparing to win the battle against the boy from Sussex, Des Barres caught a glimpse of himself in a mirror. With vanity that far exceeded his addiction, he stopped drugs, cold turkey. Weinstein said it was that decision that not only kept his career alive, but kept him in the good graces of many of his old friends.
"A big part of the reason he's pulled it off was he got sober before everyone else," said Weinstein, 44. "A lot of people are still very fond of him."
Starting his career as a stand-up comedian and with a resume that includes being one of the originals of the Mystery Science Theater 3000 Theater cast, as well as being a writer and producer for the cult hit "Freaks & Geeks," at first blush Weinstein might appear an odd choice to chronicle the life of a notorious rock star. But Weinstein - who recovered from kidney cancer in 2014 - said there had long been a part of him that felt connected with Des Barres.
"We both spent our life in show business. I started doing stand up at 15," said Weinstein, who made his directorial debut with the film. "Like me, he's at his happiest when he's creating something. I mean, the guy did his best album ("Key to the Universe") at 65."
What helped make Des Barres even more fascinating to Weinstein was his kindness and interest in other people.
"Narcissistic brings out a bad connotation, but he is somewhat self-absorbed. It's part of his personality," said Weinstein, born and raised in Minneapolis, Minn. "But he is also absolutely generous wih the attention he gives other people, no matter their station in life.
"He'll tell you this amazing story & then say, and what about you, tell me about you? He's a junkie for moments. Him & another individual, an audience, a TV camera. He's always searching for the moment. He will always make someone feel like a star," said Weinstein.
"Michael Des Barres: Who Do You Want Me to Be?" is still in search of a distributor, but for Weinstein, the film has begun a new chapter in his life a director. Currently working on his second film, about stand-up comedy in Asia, Weinstein says he is only happy when he's making something.
"I've been a head writer and I've always enjoyed being in charge," laughed Weinstein. "There's a lot of control freak in me. It's not that I don't like collaboration it's just that I think I'm right, all the time."
In the end, "Michael Des Barres: Who Do You Want Me to Be?" is a triumphant directorial debut for Weinstein. He wisely gets out of the way and allows Des Barres and a cadre of his hyper-famous friends discuss an iconic time and an iconic entertainer. The end result is not just an opportunity to look back at a time of sex, drugs and rock & roll, but a chance to see the true redemption story that is Michael des Barres.
Michael Des Barres: Who Do You Want Me to Be?
Web Site:  www.mdbmovie.com
Screenings
-WKW
If it weren't for science, none of us would really know that cutting off a bug's penis would hurt its reproduction chances. But now we know. Because of science.
Lopping off sections of a penis, for most species would involve serious injury and trauma (for some the mere thought of it might be enough)—but not so, apparently, for L. simulans. The males of these little bugs, which are typically just 11 millimeters or so in length, come equipped with a penis that is very nearly comical in its length, on average 7 mm, which for those keeping track, is in the neighborhood of two thirds of its body length (it drags the thing around beneath itself). Even more odd is that most of the penis, aka its intromittent organ, is bereft of nerves, muscles or even blood vessels. And even odder than that is the fact that the female organ into which the male places its appendage is much too short to accommodate such length. Thus, the researchers sought out to discover the reason for such a mismatch.
Actually, the size of my penis is somewhat comical, as well, but for different reasons. And if you cut off parts of it, I guarantee reproduction would cease being important to me.
-WKW
Not an attack on free speech: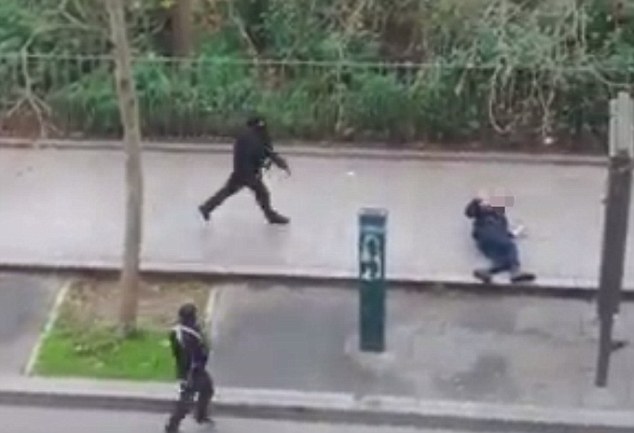 Know the difference.
-WKW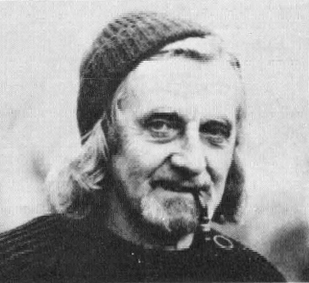 Born on this date in 1667, First Mate was the highest position ever attained by Sir Arturo Felipe Crunch. He was only promoted by the British Navy to the position of Cap'n posthumously following his tragic death aboard the HMS Eagle during the Scilly Navel Disaster of 1707.
Crunch left a wife and four children.
-WKW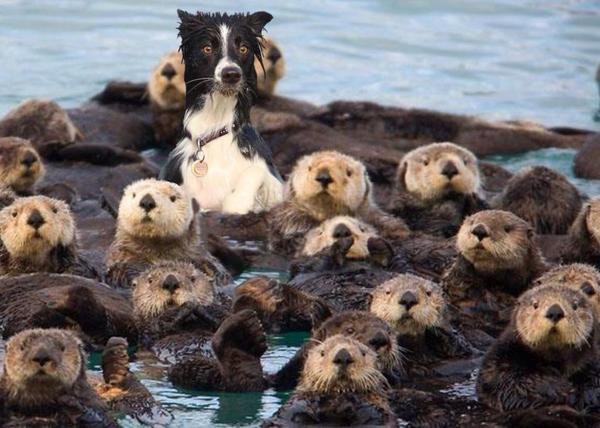 The moment you realize you're hanging out with the cool kids.
-WKW
A long time ago (1975),  in a boxing ring far away (Toronto), George Foremen beat five men in one night. And, wow, was it stupid. Read more about it here, in my first story at the site Medium.
-WKW
DES MOINES  - Local man Russ Thompson returned home to a hero's welcome today, following his brave discovery of a local WalMart.
Thompson had set forth on his journey earlier in the day, after receiving orders from his Queen, Darla Thompson, his wife of 14 years. Thompson's perilous voyage to the WalMart - located 17 blocks from his home - included battles with two street lights and an unforeseen sneeze that led him to briefly question his health.
"I'm pretty sure I caught something at the bowling alley last night," said Thompson, a bowler. "Terry was looking like crap. I think he gave mea flu or something."
Upon landing at the WalMart, Thompson was touched by the kindness of the native WalMartians.
"Everyone was so nice and so accommodating. They taught me so much," said Thompson, 34.
After receiving their help and purchasing some of their items, Thompson attacked the WalMartians with full force, killing the vast majority of them using weapons he found in the store. Nearly the all the rest had been infected by the flu which originated with Thompson's bowling companion Terry. Thompson then claimed the WalMart as his own.
Despite the carnage, Thompson was met at home with open, adoring arms.
"He really is a hero," said Darla Thompson. "I needed those Oreos and I needed them immediately. Russ did what he had to do."
For his part, Thompson said people just need to chill out and enjoy the day.
"You could call it genocide, I guess. If you want to be a dick about it," said Thompson, a Virgo. "I'll let history judge me."
-WKW
Feeling flaccid? Feeling like there's nothing left for you to fear? Has your penis stopped working?
Well, maybe ISIS & the Ebola Virus are for you. Yes, ISIS & Ebola have proven they can terrify some men into having erections they've been missing since Obama dumped bin Laden into the sea.
Think about it. Remember those heady days or 2001? The 9/11 attacks? Anthrax? Al Qaeda? Remember how hard it got you? Well, now you can relive those fantastic Fearections all over again with ISIS & Ebola.
So get out there today and watch random news shows about ISIS & Ebola. The misinformation and hyperbole will be all you need to be back in the ballgame.
Don't talk to your doctor about ISIS & Ebola. Just listen to what everyone's saying and let the fear wash over you. ISIS & Ebola - They'll make your dick hard.
-WKW
America did not become the greatest nation in the history of nations by trusting science. In a nation noted for its partisan divides, it is this distrust of science that has taken the United States to the top of the mountain. Whether it is conservative mistrust of Climate change or liberal suspicion of vaccines, America is defined by the belief that scientists are nefarious cranks bent on world domination and the death of our babies and economy.
This is why Americans are disinterested in what science has to say about the Ebola Virus. Because science has proven they are illegal gangsters solely beholden to the overthrow of America. Think about it, today all scientists say man is creating a climate nightmare due to global warming. But just 40 years ago or so, there was once one article in a magazine that said the Earth was cooling. There's only one way to explain that - scientists are big fat liars.
Or take vaccines. Today, Big Pharma and its band of paid science monkeys say that multiple diseases and ailments have been wiped out due to childhood  vaccines. But important Hollywood people like Rob Schneider - who was in the movie "Jack & Jill" - have stated that vaccines cause autism, mind control and various other ailments. Who is correct, science - which has always been wrong about everything or Rob Schneider - who is an actor in movies sometimes?
The choice here is clear.
So while science will have you believe that the only way to get the Ebola Virus is to have direct contact with a patient and that "All cases of human illness or death from Ebola have occurred in Africa," we, as Americans are aware of the truth - the Ebola Virus is going to rapidly kill every last man, woman and child on the planet. Unless we attack it America-style.
This is why we have created this 5-step method on how to defeat Ebola in the United States.
1) Eliminate all science from the equation. By not having a Surgeon General and having a Fox News, the U.S. is off to a strong start. Stifling science and instead going with the more reliable "gut instinct" means the battle against Ebola is being won.
2) Shout angrily shrill messages at the Virus. Calling it a lazy "taker" that wants only to live off others will slowly sap the virus of its will and leave it weak and malleable. Also, call the Ebola Virus a hypocrite repeatedly. No living organism can withstand being called a hypocrite.
3) Stop giving "scientists" any type of funding. If they want to "cure" Ebola, let them raise the money themselves.
4) Stop vaccinating your children. Vaccinations exist. The Ebola Virus exists. Only a true Sheeple would think that these two things aren't interconnected.
5) Kill or imprison all atheists. Ebola is never mentioned in the Bible, thus it is a secular disease. Outlawing atheism means you are outlawing Ebola.
Some may scoff at this plan of attack, but those people are usually scientists who get money from Big Pharma and want to destroy the United States government for reasons that are probably really awful, like communism or cannibalism.
In the end, it comes down to this: You could listen to communist cannibal scientists on the take and follow prevention protocols. or you can be a real American, ignore science completely, and survive using your own common sense. Or you will die a horrifying death, bleeding from the eyes. Because that's what science wants. To control you and population with Ebola.
Or it's Obama trying to get attention off of Benghazi. Either way, be afraid but be American.
-WKW
"Fuck you, Jughead! I watched Veronica die. I was there. And I watched her die. I watched her overdose and choke to death. I could have saved her. But I didn't."
Jughead staggered back. He looked shocked and hurt and confused. And I did not give a shit.
"Now it's your turn, motherfucker," I said, lunging at him.
*************
Some explanation is in order. I was just a kid, man. Just a red-headed kid from Riverdale. From the outside, we were the perfect town. On the inside, so much darker. Take, Moose for example. By the way, did you know his name was Marmaduke Merton Matowski Mason? Seriously. What the fuck is up with that? Anyway, Moose is an All-City football star and everyone thinks he's kinda slow but cool. In reality, he guzzles steroids like Tic-Tacs and goes up into the hills to slaughter helpless animals. dude is messed up. Seriously, someone needs to do something about him.
So, anyway, I'm Archie Andrews. And I was just a normal kid. Until  Mr. Weatherbee decided to take me down. Well, decided to try and take me down. Because I learned something about myself. I don't lose. Ever.
*************
I was selling high-grade heroin out of the back of Reggie's van. I had just sold a bag to two 11-year-olds I really didn't give a fuck anymore. Reggie was blowing up my cell phone, but fuck him, with his hands all over Veronica, don't think I didn't see that.
*************
Listen, I could have let Weatherbee suspend me for three days, all right? But that's permanent record, shit. And I'm no one's bitch. Especially not Weatherbee's.
*************
"Weatherbee's dead," I told Betty. She didn't look shocked.
"Nothing you do surprises me anymore," she said. "You're a monster."
Betty was right, but fuck her anyway. I had given her the best few weeks of my life. And when things get tough, she turns on me. Well, not this time.
"Listen, bit …," I started, but was knocked back by Moose. My beautiful, loyal Moose. My beautiful, loyal, wrecked on steroids Moose. Who was now calling the police on me, his Archie. Fuck that. I grabbed the baby and ran.
*************
My grip tightened as I saw the life drain from Jughead's eyes. The final witness was dead. I was free. I took the briefcase with the $25 million inside. Vegas, bitchez.
I'm Archie Andrews. And I did it all for me.
-WKW