They say a tie is like kissing your sister. Of course, those saying that are a bunch of sick, sister-kissing freaks, so it may just be best to ignore them, especially when it comes to the U.S. National Soccer team holding mighty England to a draw in the 2010 World Cup.
You see, the tie versus England was a phenomenal sporting achievement. The world truly expected Wayne Rooney, Steven Gerrard and the rest of English team to swarm over a hapless U.S. squad. But the Americans played with professionalism and grace and kept an exciting game even.
More so than that, even, is the fact that Americans need to learn to accept that a tie is actually a great victory. Face it, the U.S. soccer team very likely had the greatest performance by an American in about two or three years. The U.S. has been on a blistering losing streak, from the economy, to the massive British Petroleum oil disaster, to wars in Iraq and Afghanistan.
Put into historical perspective, the tie with England is massive. It ends a losing streak. Sure, it doesn't actually start a winning streak, but stop being so cynical. Maybe it doesn't match up with the 1980 "Miracle on Ice" hockey team's victory over the USSR in 1980, but honestly, the U.S. doesn't exactly match up well with the U.S. in 1980, either.
Thus, my fellow Americans, I implore you - start celebrating the Americans' tie with England. It's time for America to start seeing the bright side, and the fact that the U.S. team didn't get beat 6-0 and managed a point out of the match is probably the biggest victory the nation has had in quite some time.
So stop kissing your sister, and enjoy the result. As Americans, it's time we start enjoying the little victories. Even if they're only ties.
-WKW

A time of great joy turned tragic for Nelson Mandela, as his great-granddaughter was killed in a car crash just prior to the opening of the 2010 World Cup in South Africa. Read more here.
Wolfrum's Word
With politicians complaining about "ragheads" in the White House and Americans having little remorse when they hear about an al Qaeda leader killed with his family, on thing is for sure - the rules of political correctness just don't apply to Muslims, or the Muslim-ish, in the United States. See more of my take on this in my latest post at Alan Colmes' Liberaland.
News
Brazil's Rapid Growth: While the rest of the world worries about recession, Brazil now has to worry that its economy is growing too fast.
Oil Spilling more than ever: Fact: Since 2000, the number of oil spills in the U.S. has quadrupled.
World Cup
Mandela's Loss: With a flurry of injuries, the World Cup run-up has been a tough one for African Nations. Now the nation of South Africa mourns along with Nelson Mandela, as the former leader struggles with the loss of his great-granddaughter.
Kaka's Way: I'll forgive Kaka for being a member of one of Brazil's most corrupt evangelical church's, because let me tell you, his heart sure seems pure. And luckily for Brazil, so is his game.
South-Africa vs. Mexico Preview: The NYT looks at today's World Cup opener. There's always at least one African nation that makes some noise in the World Cup, and this year, why not the Home team?
NBA Finals
In a lackluster game, Boston's second team totally took over the game in the second half, helping the Celtics tie the NBA Finals at 2-2 with a 96-89 victory over the Lakers. While much praise to Nate Robinson and Glenn Davis for their stellar Game 4 work, the Lakers go into the final game in Boston with one thing going for them - they've split two away games and Kobe Bryant hasn't really shown up yet.
Politics
John McCain - Not a Learner: If there's one thing John McCain didn't learn in the 2008 election, it was that "common man" Joe the Plumber was one of the final straws of his failed campaign. Ah, screw it, maybe he'll have better luck with "Jersey Shore" star Snooki.
Also: Rod Blagojevich - on trial, Obama not a music video star, Sarah Palin & faux feminism.
-WKW
As if the U.S. National Soccer Team didn't have enough to worry about in the upcoming World Cup, now they have to deal with having South African security praying for them to get knocked out in the first round - to keep U.S. President Barack Obama from showing up.
From ESPN's SoccerNet:
Obama's possible visit to South Africa for the World Cup would be a major operation for the security forces in the country, but while 43 heads of state have provisionally confirmed that they would attend the tournament, the US President has yet to show his hand.

"One challenge is the American president who is coming, not coming, coming, not coming," Cele told Parliament's portfolio committee. "It is 50-50. Our famous prayer is that the Americans don't make the Second Round.

"We are told that if it goes to the second or third stage, the US president may come. At the moment we have 43 heads of state provisionally confirmed. That 43 will be equal to this one operation."
-WKW
Some thoughts from an occasional sportswriter:
Manny Pacquiao scared the hell out of Joshua Clottey. And that doesn't make for a good fight, at all. …
For the second time in his career (The first being Arturo Gatti), Alfonzo Gomez has beaten an aging name fighter, as he took apart Jose Luis Castillo on the Pacquiao-Clottey undercard. The bad news? Now we'll all be forced to watch the limited and dull Gomez fight again. It's the John Ruiz, Rocky Juarez career path of forcing poor bastards like me to watch them on a PPV undercard when I wouldn't watch them for free …
John Duddy currently holds the title for being the worst 29-1 contender out there. …
Kentucky will win the NCAA Basketball Tournament, just you watch …
David Beckham's international career came to an end, yesterday, as the English midfielder tore his left achilles while representing A.C. Milan. It would be terribly surprising if we see Beckham lace them up in the MLS again, as well. …
-WKW
From an occasional sportswriter …
Less than 100 days until the World Cup and other national teams beware - Brazil is not only looking extremely strong and deep, but also quite harmonious.
Shane Mosley has a better chance of beating Floyd Mayweather than Manny Pacquiao did.
Boxing referee Mills Lane is to receive the James J. Farley Award by the Boxing Writers Association of America. The award goes those who exemplify "honesty and integrity" in boxing. They could go a step further and just call it the "Mills Lane Award."
The Pittsburgh Steelers future depends on Ben Roethlisberger not being accused of sexual misconduct any more. The latest accusation was in Geogia, and ESPN isn't trying to sweep this one under the carpet, as they did the previous one.
With the addition of Julius Peppers, the Chicago Bears have one pretty impressive defense on paper.
An influx of bigger names - James Toney, Herschel Walker, Ricardo Mayorga - entering MMA will not give the sport the star power it truly needs to make it to the next level.
Hasn't it been pleasant going through a week without talking about hockey?
Led by Louisville's win over top-ranked Syracuse, March is starting the madness early for college basketball.
Recent struggles or not, with Kobe Bryant, Pau Gasol, Lamar Odom and incredible depth, I can't envision any NBA team beating the Lakers in a seven-game series.

-WKW
Do you have Torts? Do you wake up each morning to see a Tort-infested life that is destroying everything you hold dear?
If that's the case, then William K. Wolfrum's Tort Reformation* is here for you.
As we are all well aware, Torts have destroyed this great nation. Where once freedom and liberty reigned, now there are only Torts. They need reformed, and now. At William K. Wolfrum's Tort Reformation, our team of trained Tort Reformation experts will clear your house of all annoying Torts, from the biggest to most minuscule.
Using our patented Tort-Reformation Procedure©, we'll take you from being Tort-haunted to being Tort-Free in just a matter of minutes. Or your money back.
For years, people have ignored the savage intensity and destructive nature of Torts. But now, thanks to the GOP, we all know that Torts are the root of all evil in this great nation.
Did you know:
We at William K. Wolfrum's Tort Reformation realize that Torts have caused everything from the financial crisis to shingles. Left unchecked, Torts will destroy everything Americans believe. This is why Torts are truly the only thing that need to be obliterated for all Americans to live lives of FreeMen and FreeWomen.
So call William K. Wolfrum's Tort Reformation. We'll De-Tort you, and help make this country what it is meant to be - a Nation for the people, not Torts.
-WKW
* A fully owned subsidiary of Anthem Blue Cross.
Thoughts from an occasional sportswriter …
-WKW
I have been fairly harsh on Landon Donovan for a while, and for this I blame myself, as I believe I asked too much of him. He`s been a great leader of the National Team and has helped keep the MLS alive. So here`s hoping he does well in his venture at Everton and the English Premiere League and proves he belongs near the world`s top players.
-WKW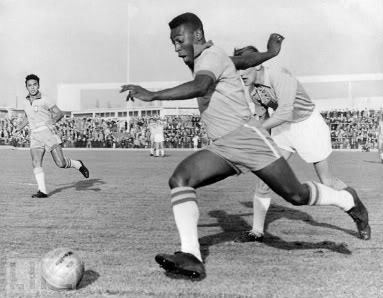 Forever the most famous person to come from Brazil, the great Pelé was beauty defined on the soccer pitch. At Life Magazine, they've unearthed some unseen photos of the greatest soccer player ever, in honor of the 40th anniversary of his 1,000th goal. Take a look here.
-WKW
Just thinkin' …
We are currently living in a world where there's a chance that Leo Messi and Cristiano Ronaldo won't be playing in the World Cup. If that happens, the Mayans were right and you can expect a rapture soon.
And like him or not, Ronaldo is currently on pace to score about 230 goals this campaign with Real Madrid.
Good timing: South Africa announces a drop in murder rates. It's like the whole nation is coming together.
Man City and Man United was one hell of a game. Here's the thing tho - City nearly survived away from home without Emmanuel Adebayor, Roque Santa Cruz and Robinho. Imagine United doing that without Rooney.
Early results in the Samuel Eto'o for Zlatan Ibrahimović see an advantage for Barcelona. But there's a ways to go yet.
One of these days, I'd like to feel the same excitement that Filippo Inzaghi does after he scores a goal.
Yes, Brazilian great Romario is a Socialist. But hey, it's Brazil, you can't walk down the street without tripping over a communist.
Geovanni is about to finally get a secure home at Hull City. Yet another former Cruzeiro player thriving in Europe.
-WKW

Crossposted at PandaGoal