WASHINGTON, D.C. – More than 42,000 scientists across the globe – including such luminaries as Neil deGrasse Tyson and Stephen Hawking – have been arrested for hour laundering in a world-wide sting, sources say.
"They got them all, finally," said the source. "Finally, this terror ends."
The arrests take place following a six-hour investigation by House Republicans in the U.S. The results of the investigation unearthed a massive conspiracy that included thousands of scientists across the globe. Reports show that the scientists were arrested for hoarding hours left over after Daylight Savings Time in Spring. The scientists would then put those hours in a high-yield account. In the Fall, the hours would be paid back, however the interested accumulated was held on to by the scientists.
These extra hours were then laundered by the scientists, and used for such things as spreading global climate change disinformation and investing in making Bill Nye a big celebrity.
"I think we've all known scientists are the real enemies," said a clearly pleased House GOP watchdog Darrell Issa. "Think of all those lost hours? Education truly is evil."
The criminal enterprise of Daylight Savings Time has been cancelled, and all Americans will need to send a extra hour back to the government, or wait for a possible refund of an hour from the government. The return could take between six-to-eight weeks.
Sources say the Hour Laundering Scam™ began in 1897 under the watchful eye of scientist Percival Lowell, who believed extra hours could be funneled through canals on Mars. Despite being widely discredited, Lowell eventually used hours he had hoarded in order to get Arizona to name a really nice observatory after him.
The unspoken tradition of hour laundering among scientists has continued since then, with famed scientists such as Isaac Newton – who wasted all his hours on alchemy experiments – taking part (The extra hours could be used to go back in time to include scientists from prior generations).
"So, basically, all scientists from all of history are guilty," said Issa. "Wow. Seriously, I never think these things will amount anything. This one, tho? Wow."
Tyson – one of the most famous scientists on the planet – was unable to comment on the story, as it's still not Daylight Savings Time in the zone he's in, and the story has yet to break.
–WKW
KIEV – "Protest This!™" a revolutionary new App that promises to help users easily meet and assemble against unpopular regimes, was shot down like a dog today in the streets of Kiev.
"Wow. Never saw that coming," said App creator Nick Johnson, 20, from his parents' home in Cleveland. "That's messed up."
After being shot by Ukrainian authorities, "Protest This!™" was then dragged through the streets, and eventually mutilated behind a meat-packing plant. No other information is available.
"Dude," said Johnson.
–WKW
CLEVELAND – UPS driver Tim Johnston woke up one day last week with a feeling of dread. A feeling that things just weren't right. So often he felt this way but never spoke up about it. But this time, he wasn't going to let it pass. This time, he was going to speak out.
"Gravity is BS," said Johnston. "I've thought about this for awhile and it just doesn't add up."
Johnston said he based his anti-Law-of-Gravity theory on the simple fact that not all things are not constantly falling all the time.
"Kinda seems like that's what would happen if gravity were real, right?" said Johnston, 47. "I mean, that's how it feels to me."
Johnston's announcement caused a commotion in the entertainment/science industry. ABC, NBC, CBS, CNN & Fox News ("Gravity: Stop Being a Slave") have all announced new news/science/entertainment specials that will address this building dissent over gravity's effects.
CNN also announced it will feature a two-hour, primetime debate between renowned entertainer/activist/scientist/TV Personality Bill Nye and Johnston. Nye said this was an opportunity to educate the public.
"Science!" said Nye, who then pushed a button that made his bow tie spin.
Others have joined Johnston's call.
"[Gravity] was filmed on a soundstage by the government!" said citizen Raul Pudd, pounding his fists and with spittle flying everywhere.
For Johnston, the attention has been worth it as he tries to bring attention to what some have called "The Greatest Hoax in American History."
"It just feels wrong, right?" said Johnston, a Capricorn. "This is one of those things that liberals believe that's just BS. I mean, it's just a theory."
CNN chief Jeff Zucker said he was glad to see his network begin to take shape in his image.
"This is what the people want," said Zucker, who announced that one lucky debate viewer will win a free trip to Tucson, Arizona. "People are asking questions.
"Is gravity America's greatest hoax, or not?" added Zucker. "That's what we want to attempt to answer, if we can. We're CNN."
–WKW
Speaking as an American, which is something I often do, let me just say that I am outraged by the complete lack of American military intervention in Ukraine right now. America and the Obama Administration are once again refusing to show true leadership.
You've seen the pictures coming from Ukraine. It's a mess. Total chaos. This is why the time to act is now. And act with confidence and focus.
Now, from what I've seen, one side in Ukraine is led by one of the boxing Klitschko boxers, and the other side is led by other people who I don't know. These are the only sides there can be, as two is the maximum number of sides that can be taken in politics, as we know.
So we got Klitschko, who I think is on the side Russia. Now, Mitt Romney said Russia is the enemy, but lately it seems like conservatives are really big fans of Russia and Vladimir Putin. So I'm not sure how that all works out, really. But those small issues are left for the bean counters. Now is the time for action.
My friends, now is the time for America to re-establish itself as the leading exporter of peace-making, geopolitical-shifting destruction. Who cares which side we're on, the people of Ukraine need America. Or something. And, you know, it seems like it's a mess in Venezuela right now, also. Let's stick a boot in their ass for talking crap about us.
In conclusion, the world is falling into chaos. America needs to start bombing stuff.
–WKW
BRAZIL – Brave American Hero Patriot William K. Wolfrum – best known for making fart jokes and laziness – shocked the world today by leaking information about the Patriot Act.
"Yeah, I think it's correct to say I'm a Brave American Hero Patriot," said Wolfrum.
The information leaked is the largest amount of Patriot Act information given to the public yet. Documents leaked include information on the the FISA Court as well as several unconstitutional aspects of the Patriot Act.
Wolfrum admitted that his work on the issue was now done.
"I did my part," said Wolfrum, 16. "I'm not a hero, but I understand if you think I am.
Wolfrum added that he hoped American journalists would finally take notice of the Patriot Act.
"After 13 years of the Patriot Act, though, I'm just trying to get a conversation started," said Wolfrum. "Yeah, I know. It's heroic."
–WKW
Rostov-on-Don, RUSSIA — Leaker extraordinaire Edward Snowden unleashed his biggest coup to date, leaking Santa Claus' Naughty or Nice list on Christmas Eve.
"I just want us to have a discussion, is all," said Snowden. "Let's talk. I want to talk. We should talk."
Claus, a shadowy figure known mostly by song, has long fought off civil liberties activists who say more transparency is needed in regard to the famed list.
"A debate, perhaps?" said Snowden. "A little tea time conversation, maybe?" I really wanna talk about this."
The release of the Naughty or Nice documents – attained by Snowden who spent seven months dressed up as an elf to get his hands on the goods has already created controversy.
"This will undoubtedly cause turmoil for America," said Director of National Intelligence  James Clapper. "When the terrorists get this information, the Naughties will be in grave peril.
The controversy has spread quickly. Bobby Jimson, a 9-year-old who discovered he was on the Naughty List for excessive sister-punching, expressed his feelings about the leaks.
'THIS IS BULLSHIT!' said Jimson.
More on this story as it develops.
–WKW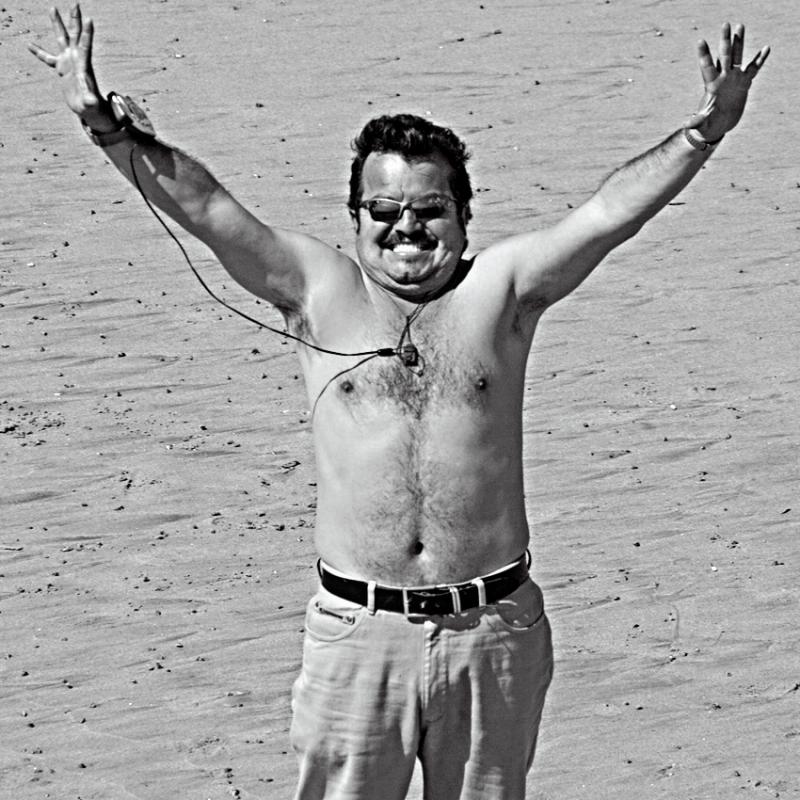 DES MOINES — "Gay people are made of orange peels and frog legs," shouted William K. Wolfrum.
"Black people poop pumpkin pie!" Wolfrum added.
Wolfrum, who is unemployed, said he was practicing his First Amendment rights to say anything he likes.
"Mexicans have four nipples," bleated Wolfrum.
Wolfrum, who said he doesn't care about his social media reputation, said he felt free to say whatever he wished because the government would not charge him with a crime or detain him in anyway.
"I'm free," said Wolfrum, 46. "Icelanders drink squirrel milk!!"
Wolfrum, however, admits that he understands his radical viewpoints mean that he will struggle to find future employment.
"Oh, yeah, I'm screwed," said Wolfrum. "Maybe I can see if Obama will step in and force someone to hire me. If not, I don't see anyone hiring me. Or even talking to me much."
Wolfrum, however, said what really mattered was his freedom to say important things that truly mattered and drove social change.
"All Irish people have butterscotch in their hair," blathered Wolfrum.
–WKW
DAMASCUS, Syria — Speaking in front of his soon-to-be destroyed home, soon-to-be-killed-by-an-errant-missile Mustafa Zuabi, 9, said he thinks U.S. President Barack Obama will be justified in his soon-to-come-attacks on Syria.
"Obama put himself in a pickle," said Zuabi, whose body will not be found. "He drew a line in the sand against Assad. He has to act."
While the UK has seen its government thwart military action in Syria, sources say Obama is steadfast in carrying out the attack. This comes despite a U.S. public that as grown skeptical of military usage, as well as evidence and intelligence that have yet to be confirmed about whether Syrian President Assad carried out the chemical attacks on his own people.
Despite this, Zuabi said Obama will be correct when he carries out a small scale attack that will kill a "small number of Syrian citizens," including Zuabi.
"With the budget clashes upcoming, Obama can't afford to appear weak on the international stage," said Zuabi. "This could have serious implications in the 2014 and 2016 elections.
"Face it, the GOP will attack Obama, regardless," added the soon-to-vaporized Zuabi. "But weakness is not something a Democratic president can portray. Ask Jimmy Carter.Obama has to blow something up, regardless of what anyone says. Otherwise e loses political capital."
–WKW
Friends, his blog has come under fire recently for being, among other things, "Insipid," "Sophomoric," and "Largely unattended." These allegations wound me, and I feel it is time for a response.
That response is this – MLK would have loved this blog."How do I know this? Well, check out this quote from MLK, which I found in 10 seconds via Google:
"We will never be satisfied as long as the Negro is the victim of the unspeakable horrors of police brutality."
I think that about says it all right there, and anyone who debates me on this point not only is going against MLK, they are also saying they condone police brutality on African-Americans. So just shut up already.
My amigos, these are rough times we live in. But my blog is awesome because it has the backing of MLK. Whoever that is.
–WKW
My friends, those of you know me are aware that I'm liberal. And yet you still like me. (Haha. See, liberals can have a sense of humor!).
Anyway, I feel it is now time that I define my political leanings even more fully. I am a liberal, you see, but so much more. I am THE liberal. Yes, I have seen you wishy-washy types and I have judged you as lacking. Sure, you all dance around liberal issues, but I BELIEVE them. for instance, I believe:
The recent NSA allegations is a reason to overthrow the government.
Edward Snowden is more god than man. See also Manning, Bradley.
The racist war on drugs is a reason to overthrow the government.
I believe it is a small step from using predator drone bombs on terrorists to using them on me for being such an outspoken polemic.
If you don't die inside every time you hear about an innocent being predator drone bombed to death, you may as well be a Republican in Alabama.
Obama killed two American citizens without a trial. Viva la revolution.
If you believe anything in the corporate media, you're a jerk.
Face it, you're a fascist and want a fascist regime full of fascism. Well, don't include me. I'm a real liberal. And I won't be satisfied until we're all living in a Libertarian paradise.
Update 1: Fuck you.
–WKW
DULUTH – In a scene of overwhelming carnage, Bobby Jenkins, 9, brutally murdered more than 100,000 people, zombies, and other entities yesterday.
The slaughter began at 3:30 p.m. yesterday, when Sally Jenkins, mother of Bobby, allowed her son to play the video game "Slaughter Everything." After doing some bills, Sally Jenkins stumbled across the murder scene and immediately sent young Bobby to his room.
"It was really unsettling," said Sally Jenkins. "He was just going crazy, slaughtering everybody."
While his mother was upset at the murder rampage, her son seemed to have no remorse for his actions.
"That was AWESOME," said Bobby.
There is currently no investigation into the mass murder, and families of the deceased have been urged to continue playing their roles in the video game. Sally Jenkins said that there was a positive side to the scene of what many are calling genocide.
"At least his 2-year-old sister is still alive," said Sally Jenkins. "And so are our neighbors and his schoolmates. Maybe I should just make sure he plays video games compatible for someone his age."
–WKW
Tweet

NEW YORK — The writing style of satire was blown up in a suicide attack at its home in the upper West side of Manhattan. Snark and Snide Disregard were also injured in the attack and are currently in intensive care.
Satire, which gained prominence via writers like Jonathan Swift and Voltaire, has struggled to find its footing recently in the Internet-driven world, as more and more satire is associated with mindless attacks, sophomoric humor and the oft-imitated "Breaking" news story. Satire reached a low point recently when the magazine "The New Yorker" hired Andy Borowitz, who then proceeded to write the exact same story 175 consecutive times.
"These are dark times," said mediocre, little-known satirist William K. Wolfrum. "Colbert may be able to resuscitate satire, but the rest of us are just repeating the same crap over and over."
No one has yet come forward to claim credit for the attack, but some are speculating that it could be the result of readers demanding more during troubling times. At Fox news, Sean Hannity claimed this had all the earmarks of an Al Qaeda attack, but that he didn't really understand satire, anyway, so who cares?
More on this story as it develops …
–WKW
WASHINGTON – President Barack Obama banned the controversial drone program here today, and reaction to the move was swift, as every other country on the planet immediately announced they would do the same, even France, which has a well-earned reputation of being a pain in the ass on these types of matters.
The move to ban drones was met by complete bipartisan support in both the House and Senate, with even staunch defense supporters like warmongering angry white guy Sen. John McCain giving it a thumbs up.
"This is just great," said McCain, who appeared to be choking on something. "Really, great."
Many experts, like William K. Wolfrum, the writer of this blog post, had said getting a handle on the drone issue was vital and would require a great deal of work.
"Getting a handle on the drone issue was vital and would require a great deal of work," said Wolfrum, who just lazily cut-and-pasted that. "I had assumed it would require a bipartisan, national and international movement. But, what the hell do I know?"
Aside from banning all future drones, Obama signed an executive order to destroy all available drones, cease work on them, release all documents regarding drone usage, accuse himself of war crimes, impeach himself and give himself a lengthy jail sentence. Obama said that someone finally told him that predator drones have killed untold innocent civilians in nations like Yemen and Pakistan, and that killing civilians only further increases radicalization.
"They told me that and I was like, 'Woah,' and stuff," said Obama. "If I killed innocent civilians, I must be jailed for war crimes. I would have no moral standing if I didn't. Also, I was born in Kenya."
In other news to further showcase how over-the-top this post has become, the stars of "Finding Bigfoot," today found Bigfoot, who, for all intents and purposes, seems like a fine fellow. It's goal achieved, the show has been cancelled to make room for "Bigfoot & Honey Boo Boo."
–WKW
WASHINGTON – President Barack Obama – in an attempt to ease tensions with Senate Republicans – bought a dozen GOP senators dinner last night, in what all have said was a pleasant evening. The dinner was held at the Jefferson Hotel, with Obama picking up the tab out of his own pocket.
The 12 senators – John McCain, Tom Coburn, Bob Corker, Kelly Ayotte, Dan Coats, Richard Burr, Mike Johanns, Pat Toomey, Ron Johnson, John Hoeven, Lindsey Graham and Saxby Chambliss – were all so moved by the President's largess, that all switched their party affiliation to communist immediately following the dinner.
"If this is communism, it's delicious!" said Johnson, who dined on shrimp risotto. "The people United cannot be divided! And neither will a check when Barack is around."
Following the dinner, all 12 senators said they would back any plan the President had on any issue, and will work to convince their GOP colleagues that "communism is where it's at," as McCain said.
"The President today showed his true stripes – striped bass that is!" said Coburn, wearing a Che Guevarra T-shirt. "Seriously though, President Obama is a great man and I'll do anything for him now. Anything. Name it."
While some of the 12 senators stated they wished now Obama would be more liberal and buy them dessert, the dinner was a major victory for the President. The dinner was also a victory for American political pundits, who have long stated that if Obama was only nicer to Republicans, then everything would be cool.
–WKW
HEAVEN – God, the all-powerful creator of all things, has announced he will be resigning from his position, effective immediately. The resignation is the first by a known God since Zeus – the Greek God of sky and thunder – was forced to abdicate his position after being caught sending improper cave drawings of himself to anonymous worshipers.
In a short press release, God said it was the perfect time to step away.
"Due to advancing age and a general disinterest in my creation, I feel it is time to move on," said God. "Remember, I created the universe when I was just a kid. Who amongst us hasn't screwed up when they were young?"
God added that he is not resigning his position due to protecting pedophile priests.
Theocratic experts were quick to guess who they thought would take over for God, with the majority agreeing on Bryan Fischer of the American Family Association  as the obvious choice.
"He's just such a dick," said one God expert. "That's what people have come to expect in a deity."
While millions of his followers reacted with shock to the announcement, God stated in his press release that humanity would be just fine without him.
"There are so many Gods out there these days, that one less shouldn't be a problem," said God. "And Ive been pretty much mailing it in the past several centuries, anyway."
Spokesman for God vehemently denied that there were any nefarious reasons for God's decision to step down.
"This isn't like Pope Benedict XVI's deserting his job because he's worked his whole life to protect pedophile priests. Trust me, God has never gone easy with pedophiles. No, God is moving on due to age and a general disinterest in his flock."
–WKW