BRAZIL – Brave American Hero Patriot William K. Wolfrum – best known for making fart jokes and laziness – shocked the world today by leaking information about the Patriot Act.
"Yeah, I think it's correct to say I'm a Brave American Hero Patriot," said Wolfrum.
The information leaked is the largest amount of Patriot Act information given to the public yet. Documents leaked include information on the the FISA Court as well as several unconstitutional aspects of the Patriot Act.
Wolfrum admitted that his work on the issue was now done.
"I did my part," said Wolfrum, 16. "I'm not a hero, but I understand if you think I am.
Wolfrum added that he hoped American journalists would finally take notice of the Patriot Act.
"After 13 years of the Patriot Act, though, I'm just trying to get a conversation started," said Wolfrum. "Yeah, I know. It's heroic."
–WKW
I just love that French President Francois Hollande falls for the same thing every time – the dignitary tries to look pleasant for the flashing cameras of the press, then Hollande meekly tries to shake hands.
–WKW
Rostov-on-Don, RUSSIA — Leaker extraordinaire Edward Snowden unleashed his biggest coup to date, leaking Santa Claus' Naughty or Nice list on Christmas Eve.
"I just want us to have a discussion, is all," said Snowden. "Let's talk. I want to talk. We should talk."
Claus, a shadowy figure known mostly by song, has long fought off civil liberties activists who say more transparency is needed in regard to the famed list.
"A debate, perhaps?" said Snowden. "A little tea time conversation, maybe?" I really wanna talk about this."
The release of the Naughty or Nice documents – attained by Snowden who spent seven months dressed up as an elf to get his hands on the goods has already created controversy.
"This will undoubtedly cause turmoil for America," said Director of National Intelligence  James Clapper. "When the terrorists get this information, the Naughties will be in grave peril.
The controversy has spread quickly. Bobby Jimson, a 9-year-old who discovered he was on the Naughty List for excessive sister-punching, expressed his feelings about the leaks.
'THIS IS BULLSHIT!' said Jimson.
More on this story as it develops.
–WKW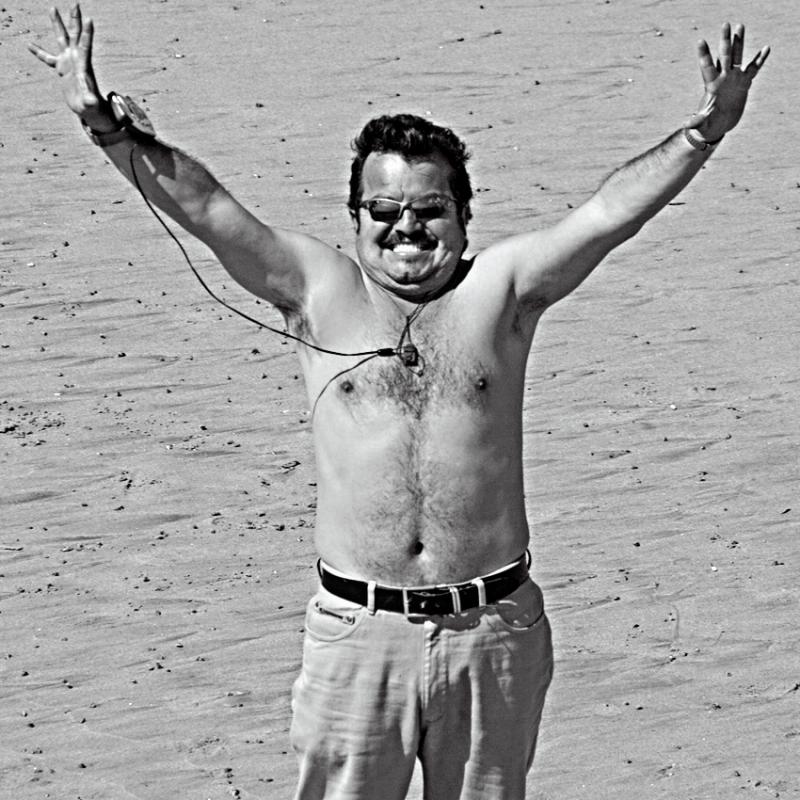 DES MOINES — "Gay people are made of orange peels and frog legs," shouted William K. Wolfrum.
"Black people poop pumpkin pie!" Wolfrum added.
Wolfrum, who is unemployed, said he was practicing his First Amendment rights to say anything he likes.
"Mexicans have four nipples," bleated Wolfrum.
Wolfrum, who said he doesn't care about his social media reputation, said he felt free to say whatever he wished because the government would not charge him with a crime or detain him in anyway.
"I'm free," said Wolfrum, 46. "Icelanders drink squirrel milk!!"
Wolfrum, however, admits that he understands his radical viewpoints mean that he will struggle to find future employment.
"Oh, yeah, I'm screwed," said Wolfrum. "Maybe I can see if Obama will step in and force someone to hire me. If not, I don't see anyone hiring me. Or even talking to me much."
Wolfrum, however, said what really mattered was his freedom to say important things that truly mattered and drove social change.
"All Irish people have butterscotch in their hair," blathered Wolfrum.
–WKW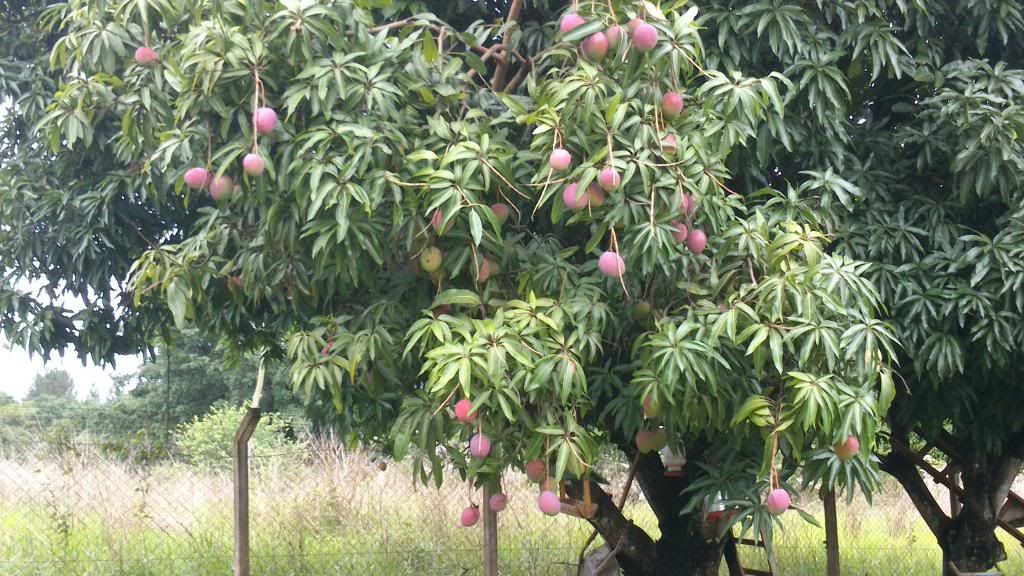 I have three mango trees. I spend an inordinate amount of time speaking and thinking about mangoes.
–WKW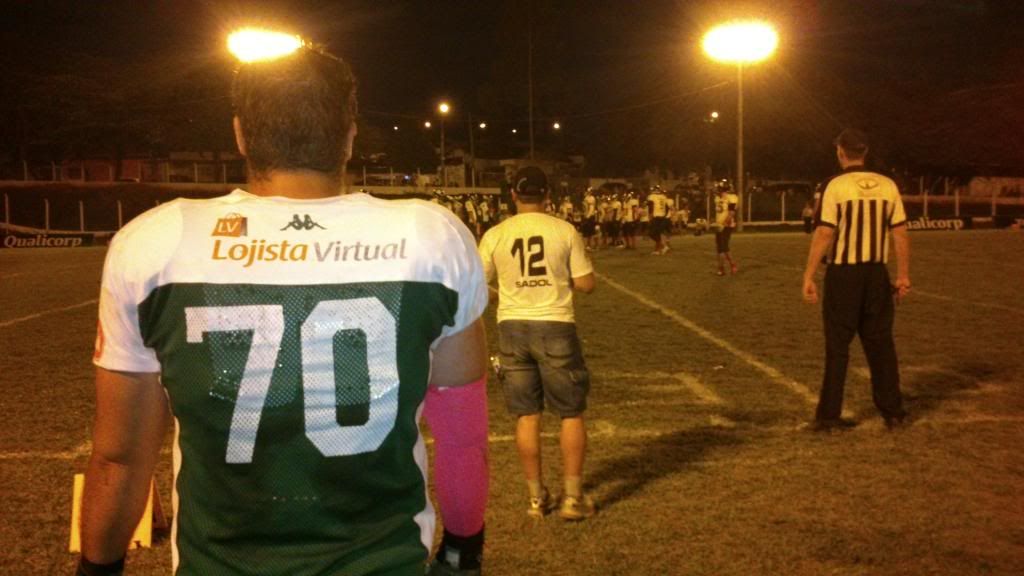 "This is a game of emotion and violence. Even if you don't fully understand, enjoy watching these warriors on the field." — Announcer Fabio Dos Santos.
Uberlandia, Minas Gerais, BRAZIL — A warm summer Saturday in Brazil. The field is freshly lined. Fans of both teams take their places, wearing the shirts of their favorite teams. the players stretch and prepare for the match ahead. As anticipation builds to a fever pitch, the game begins.
The kickoff …
… is returned to the 25-yard line before the returner is tackled.
This is not your pai's football.
To say Brazil is a soccer-crazed nation is as much an understatement as saying they enjoy dancing. "Who is your team?" is a required question when meeting someone (My Brazilian team is Cruzeiro. Which is my father-in-law's team. Which meant it was an easy choice). The game is religion and a big part of Brazilian society.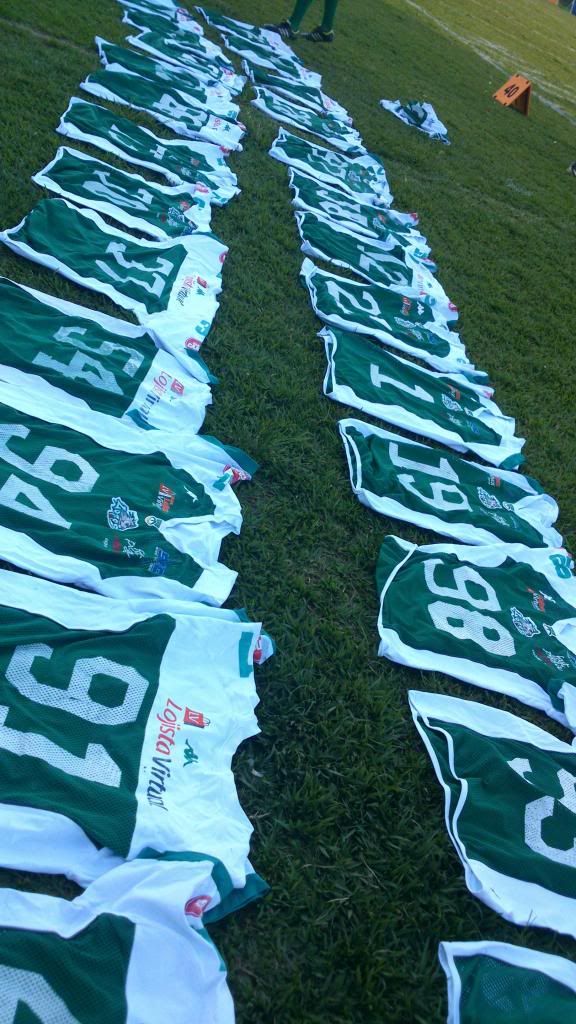 Yet on a Saturday evening, here were a bunch of Brazilians aged from 18 to 45, putting on shoulder pads and helmets and preparing to grind it out for 40 minutes. It is, to say the least, a surreal vision.
The game featured the Uberlandia Lobos against the Lusa Rhynos, two of the more than 20 organized American football teams throughout Brazil playing in the "Touchdown Tournament," the semi-official "commission" of American Football. Jeovanir Silva, the President of the Lobos, as well as an offensive lineman, has been the main cog in bringing American football to this city of 600,000 residents.
"We are pioneers of the game here in Brazil," said Silva. "It is our job to promote an teach the game."
But while Silva and other Brazilians deserve credit for promoting the game, pursuing sponsors, and raising the country's awareness of the game, one entity can take credit for planting the seed – ESPN.
Prior to the game, there was an expectation that many of the players had either studied or spent a significant amount of time in the United States, where they were able to gain an appreciation of American football (such is the case with my wife.) Instead, nearly all players pointed to watching NFL games on ESPN (which is available via cable or satellite tv here).
Uberlandia's diminutive strong safety Joaquim Garcia – the team's defensive captain, who makes up for his lack of size with the highest football IQ on the field – is one such player. Having spent his life watching the game on ESPN, the 20-year-old is now one of the country's top players.
"I remember I was very young and watched an NFL game and gave always loved it since," said Garcia. "It is amazing to get to play."
Garcia's girlfriend, Kim, sits in the stands along with approximately 100 other surprisingly football-savvy fans. Looking through the crowd, one is never likely to see so many people in sporting jerseys that don't have names like Neymar or Kakà on the back. Here, fans proudly wear jerseys of NFL players like Brady, Manning and Brees. And in the crowd sits Kim Garcia, looking for all the world like Brazil's first football widow.
"I know the game pretty well," said Kim Garcia. "We watch games all weekend. Every weekend."
The game itself was both beautiful and heinous. Turnovers abound. Penalty flags are like a plague of yellow locusts. Both teams suffered from the same problem – having learned the game via watching the NFL, the players wanted to play NFL-styled offenses. The running game – the main staple of beginning football players – was utterly abandoned by both teams in place of passing games that led to a total of seven interceptions for the game.
Nonetheless, there were tremendous bright spots. Both teams played with passion, and as the game progressed, you could see true "football players" emerge. Big hits were met with thunderous applause from players and fans alike. Uberlandia running back Eduardo de Souza scored on a nifty 25-yard camper that ended with him somersaulting into the end zone.
In the end, an early safety was enough to give the Rhynos a hard-fought 8-7 victory. Despite the loss, Silva continues his work in making Uberlandia one of the top teams in the nation. The club has received a smattering of media attention, started a youth team and continues to invite any potential players that want to come out and give American football a try.
In the end, the game is about the players. And leaving the field, bloodied but unbowed, Joaquim Garcia lets you know his feelings for the game with one popular Portuguese word.
"Ótimo."
–WKW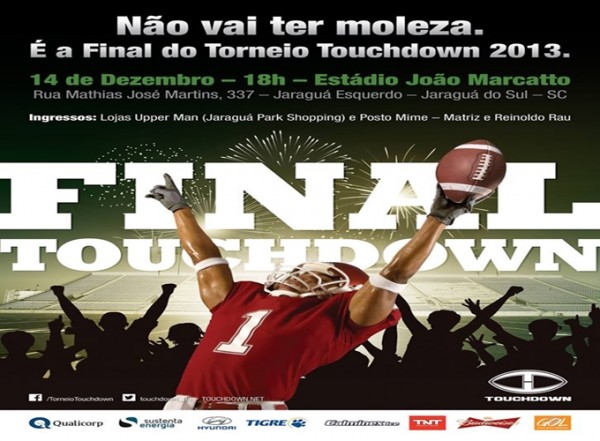 Currently the subject of a rape case investigation, Florida State QB Jameis Winston has apparently taken to hiding out on Twitter in his best Randall Cunningham mask.
Oh well, you know what they say about Black quarterbacks.
–WKW
Being a sports fan means never aging. It means that year after year, youth is recycled and everyone is again a 21-year-old looking to make his or her mark. The dream of sports is one of beauty and youth and endless possibilities.
The nightmare is so often what happens when those beautiful young athletes become a little older, a little slower and a little less beautiful. For even the most successful athlete, 40-years-old is about the limit. Then life begins. And life can often be unpleasant for these formerly beautiful young men.
Boxer Tommy Morrison is the latest tragedy to come from the sports world. Morrison died yesterday at the age of 44, most likely of AIDS-related illness, despite long denying he was HIV-positive or that the HIV virus even existed. From all reports, his final years were spent in hospitals and in a fugue of conspiracy theories.
I remember when Morrison arrived on the boxing scene. A more perfect example of Midwest American good lucks and personality will never be found. If you knew boxing, you knew Tommy was limited. But you also knew he could punch and that he came to fight. Morrison actually accomplished more than he should have, as he smartly out-boxed a slower George Foreman for some type of version of a heavyweight title. Morrison made some money in the ring and entertained fans, but a weak chin meant he'd never rise to greater heights, however, and a then a diagnosis of HIV changed everything.
And like so many before him, Morrison's life outside of athletics was one of madness.
The stories of athletes – especially fighters and football players – falling apart after sporting retirement are everywhere. As but one example, for Mike Webster, life after football meant a brain-injured stumble through a life that would end early. Whether it is from brain injury, financial distress or personal demons, however, the life of a former athlete is often one of struggle, physically and emotionally.
Mind you, some athletes find success off the playing field. But for every Magic Johnson – who thrives off the court despite his famed battle with HIV – there are 25 Websters and Morrisons.
But regardless of the plight of the once-worshipped, for sports fans, every year is one of renewal. Did you see Jameis Winston yesterday? So young, so gifted. The world is his.
And so the new replaces the old in sports, as it must. For sports fans, it's an eternity of watching young men excel. For the young athletes, however, it is but a blip of time that will eventually lead them to an uncertain future.
–WKW
DAMASCUS, Syria — Speaking in front of his soon-to-be destroyed home, soon-to-be-killed-by-an-errant-missile Mustafa Zuabi, 9, said he thinks U.S. President Barack Obama will be justified in his soon-to-come-attacks on Syria.
"Obama put himself in a pickle," said Zuabi, whose body will not be found. "He drew a line in the sand against Assad. He has to act."
While the UK has seen its government thwart military action in Syria, sources say Obama is steadfast in carrying out the attack. This comes despite a U.S. public that as grown skeptical of military usage, as well as evidence and intelligence that have yet to be confirmed about whether Syrian President Assad carried out the chemical attacks on his own people.
Despite this, Zuabi said Obama will be correct when he carries out a small scale attack that will kill a "small number of Syrian citizens," including Zuabi.
"With the budget clashes upcoming, Obama can't afford to appear weak on the international stage," said Zuabi. "This could have serious implications in the 2014 and 2016 elections.
"Face it, the GOP will attack Obama, regardless," added the soon-to-vaporized Zuabi. "But weakness is not something a Democratic president can portray. Ask Jimmy Carter.Obama has to blow something up, regardless of what anyone says. Otherwise e loses political capital."
–WKW
Friends, his blog has come under fire recently for being, among other things, "Insipid," "Sophomoric," and "Largely unattended." These allegations wound me, and I feel it is time for a response.
That response is this – MLK would have loved this blog."How do I know this? Well, check out this quote from MLK, which I found in 10 seconds via Google:
"We will never be satisfied as long as the Negro is the victim of the unspeakable horrors of police brutality."
I think that about says it all right there, and anyone who debates me on this point not only is going against MLK, they are also saying they condone police brutality on African-Americans. So just shut up already.
My amigos, these are rough times we live in. But my blog is awesome because it has the backing of MLK. Whoever that is.
–WKW
Abbott & Costello's classic "Who's On First?" bit, translated to Latvian, then translated back to English. The English version is on the right side. Click the volume button on the bottom-right of the text box to let the Google translate voice speak the entire bit. It makes it way better.
Click here for English to Latvian translation.
Click here for English to Lativian back to English.
–WKW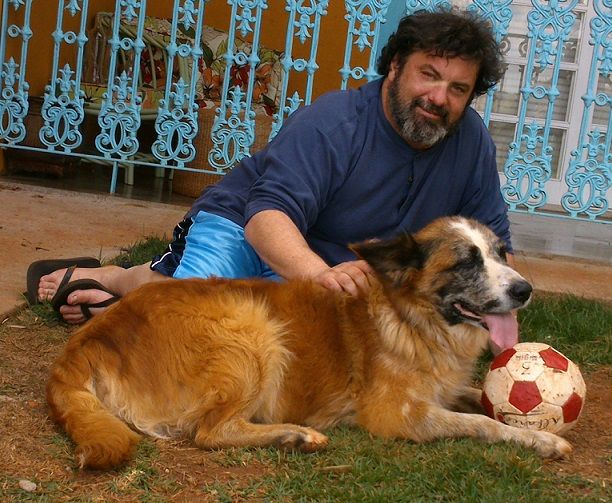 The world will never know how much goodness and how much love it has lost.
I took Duchess from the cradle to her final breath.
And she paid me back by loving me completely and protecting our family.
You'll never know how much was lost when she had to go home.
But I know. And my heart will never stop breaking.
I miss you, Duchess. I always will. Thank you for being such a big part of my life.
–WKW

Há alguns meses atrás, a artista brasileira Raquel Arantes, minha sogra, estava se preparava para sua primeira exposição de esculturas. Apesar de viver em Belo Horizonte, Arantes elaborou grande parte de seu trabalho em São Paulo, sob a tutela do proeminente artista brasileiro Cícero D'avila. Durante uma ida a São Paulo, para buscar trabalhos que estavam em seus estágios finais e trazê-los para Belo Horizonte, tendo em vista a exposição, Arantes se viu vítima de um crime que arrasaria muitos artistas.
Ao terminar de colocar as esculturas em seu carro, um homem armado apareceu. O ladrão levou o carro e seu conteúdo, ambos nunca mais localizados.


É claro que fiquei extremamente triste e revoltada porque senti tão impotente naquele momento em que vi uma arma apontada para mim, me obrigando a deixar para traz um trabalho que eu tinha me dedicado tanto e com tanto amor!" disse Arantes.
"A gente não esquece o ocorrido, mas faço um trabalho mental para superar essa tristeza e essa raiva," disse Arantes, 62.
Assim, com pouco tempo para lamentar suas esculturas roubadas, Arantes voltou ao trabalho e recriou as peças roubadas. Suas obras já estão prontas para a exposição, que começa no dia 25 de julho, no Museu Inimá de Paula, em Belo Horizonte, Minas Gerais, Brasil.
"Como meu marido Gilson disse, eles levaram o que eu construí, mas eles não levaram a minha capacidade de construir algo novamente", disse Arantes. "Assim, foi com esse espírito que eu trabalhei para superar o que perdi."
Por sua vez, D'avila – que admitiu não estar ciente que Raquel tem 62 anos – ficou impressionado com sua dedicação para recriar seu trabalho.
"Notavel a sua determinacao em suplementar a perda de sua escultura que ja estava pronta para ser fundida em bronze. Vejo que para isso  ela estava bem focada  no seu objetivo, tendo portanto superado este grande trauma que veio em um momento muito delicado: a preparacao de suas obras para a exposicao,  confrontada ao reduzido tempo que restava," disse D'avila.
A Arte, de uma forma ou de outra, sempre foi uma parte da vida de Raquel. Mas apenas mais tarde, com os filhos já crescidos, ela pode se dedicar, com mais intensidade, a diversos trabalhos artísticos, experimentando com uma grande variedade de materiais, antes de se apaixonar por esculturas.
"Eu me destacava nas aulas de artesanato na escola e esta habilidade se desenvolveu ao longo dos anos", disse Arantes, que quando adolescente fazia bonecas de pano e outras coisas dentro de um orçamento apertado.
"Quando adulta, comecei a trabalhar com diversos materiais, tecidos, couro, madeira, etc", disse Arantes. "Mais tarde, quando tive mais tempo, comecei a pintar porcelana e, em seguida, segui para a arte em cerâmica, através da qual eu pude criar peças personalizadas. "
Mas foi o simples barro que ajudou Arantes a encontrar um meio que funciona perfeitamente para ela.
"Foi um salto descobrir que o que eu mais gosto é criar minhas próprias formas, usando argila", disse Arantes. "Hoje, eu vejo que amo fazer esculturas de formas e estilos diferentes."
D'avila – que é o mentor de Arantes e a ajudou a aprender técnicas específicas – está em êxtase com o crescimento continuado de sua protegê, bem como seu compromisso com o ofício.
"Acho que melhorou muito. Alem do seu  inegavel talento, ela demonstra  muita determinacao, pois faz um sacrificio  imenso se deslocando de BH para SP todas as vezes que tem aulas. O seu trabalho, hoje,  é o melhor testemunho disso," disse D'avila.
Arantes – que também agradeceu a sua família, D'avila e amigos, como Nestor de Oliveira e Marcus Aurelius por seu apoio e ajuda – revela que há alguém especial que é a inspiração para sua primeira Mostra.

O nome da exposição é "Albernaz" (seu nome de solteira) e dedico este evento ao meu pai, que teria um orgulho imenso ver o meu trabalho, porque como eu, ele era extremamente hábil e fez coisas incríveis com suas próprias mãos. "
Afinal, o que poderia ter sido um grande obstáculo, transformou-se em um triunfo para Arantes, pois ela acredita que  seu trabalho, após o roubo, está ainda melhor.
"Cada peça é única. Fiz as novas esculturas pensando no que foi tomada, mas cada peça tem pequenos detalhes que diferem um do outro tornando-os únicos.
"Eu acho que cada peça que faço acrescenta algo de novo, e vejo que evolui ao longo do tempo", disse Raquel.
–WKW
A few months back, Brazilian artist Raquel Arantes – who, for full disclosure is my mother-in-law – was preparing for her first exhibition as a sculptor.  Despite living in Belo Horizonte, Arantes did a great deal of her work in Sao Paulo under the tutelage of prominent Brazilian artist Cicero D'avila. While in São Paulo collecting work that was in its finishing stages to bring it to Belo Horizonte for the exhibit, Arantes found herself the victim of a crime that would crush many an artist.
As she finished loading the sculptures into her car, a man showed up. With a gun. He pointed the gun at her and stole the car – which contained several key pieces. The thief, car and art were never located.
"I was extremely sad and angry because I felt so helpless at that moment I saw a gun pointed at me, forcing me to leave behind a job that I had devoted so much and with so much love," said Arantes, 62. "I've had to do mental work to overcome the sadness and the anger."
So with little time to grieve her stolen sculptures, Arantes settled in and recreated the stolen pieces. her work is now ready for the exhibit, which begins on July 25 at Museu Inimá de Paula in belo Horizonte, Minas Gerais, Brazil.
"As my husband said, they took what I built but they cannot take away my ability to build it again," said Arantes. "So it is in that spirit that I worked to overcome what I lost."
For his part, D'avila – who admitted to not being aware Arantes was 62 – was impressed with her dedication to recreating her work.
"Her determination in supplementing this loss was remarkable," said D'avila.  "She was tightly focused on her goal and was therefore able to overcome this great trauma, in a limited amount of time."
Art was always a part of Arantes' life in one way or another, but with her three children grown, she was able to work with a wide array of materials before she fell in love with sculpting.
"I excelled in school crafts and this skill has been growing over the years," said Arantes, who as a young girl would make rag dolls and other things on a shoestring budget.
"As an adult, I began to work in diverse fabrics, leather, wood, etc.," said Arantes. Later, as I had more time I worked, I began to paint porcelain and then went to ceramic art where I could create more doing more custom parts."
But it was simple clay that helped Arantes find a medium tat worked perfectly for her.
"It was a leap for me to find that what I liked most was to create my own forms using clay and then making sculptures," said Arantes. "Today I see that love making sculptures of different ways and styles.
D'avila – who has been mentoring Arantes and helped her learn specific techniques – is ecstatic over his protege's continued growth as an artist, as well as her commitment to the craft.
"She has improved a lot," said D'avila. " Besides her undeniable talent, she shows a lot of determination, and has made the huge  sacrifice of traveling from Belo Horionte to São Paulo for classes. Her work today is the best witness to that."
Arantes – who also thanked her family, D'avila and friends such as Nestor de Oliveira and Marco Aurélio for their support and help – said there is someone special to her who is the inspiration for her first exhibit.ate
The name of the exhibit is "Albernaz" (her maiden name) and I dedicate this event to my father who would have an immense pride to see that my work, because like me, he was extremely skillful and did amazing things with his hands."
In the end, what could have been a major roadblock turned into a triumph for Arantes, who feels her work after the robbery has been even better.
"Each piece is unique. I made the new sculptures thinking of what was taken, but each piece has small details that differ from one another making them unique.
"I think every piece I do adds something new and I see that evolving over time," said Arantes.
–WKW
As everything points to former New England Patriots' tight end  Aaron Hernandez being the person who murdered Odin Lloyd, one wonders if the media will eventually take a look at some factors regarding the case. Factors the NFL would not want investigated.
Was Hernandez using performance drugs? In an era where several former NFL players have committed suicide and fought brain damage due to their playing careers, could brain damage be an issue.
Of course, it's very possible that Hernandez is just an unstable person who was destined to kill some one. For many, though, it's hard to see such a promising career go up in gun smoke. Regardless, the media needs to examine the issue. What part – if any – did the NFL play in the murder of Odin Lloyd?
The NFL wants no part of these questions, but they must be asked.
–WKW